End Dump Services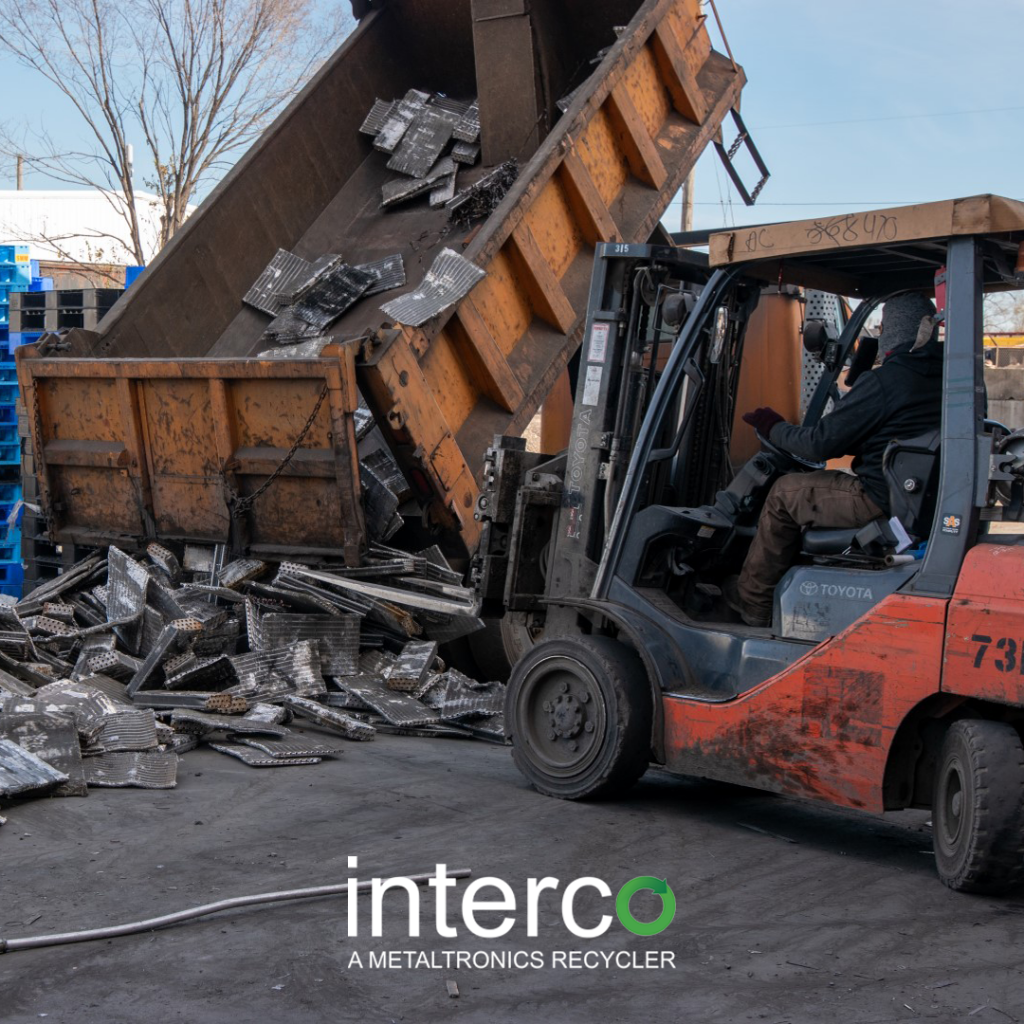 With more than 20 acres of exterior storage space consisting of two 10+ acre concrete pad loading and unloading stations, Interco unloads straight loads of scrap material received in end dump trailers and gondolas fast and efficiently. The outside storage areas are fitted with exterior docks to load and unload loose material from ocean containers. The ability to receive large amounts of material in this manner from end dumps saves the Interco suppliers loading time – they can load these open-top containers using heavy equipment like excavators, trackhoes, and backhoes rather than packaging the material into smaller containers for van trailers.
The end dumps are directed to one of the outdoor concrete pad unloading stations. There the end dump operators lift the dump box into the air and dump form the rear. The material is then moved by Interco equipment – either skid steer or trackhoe – and then sifted in real-time for contaminants. Once the Interco inspector confirms the load is free of contaminants, the driver is released, and the load is set for further inspection by the Interco Quality Control team.
The Interco team receives some straight loads of scrap material in side-dump trailers, but it is less common. The procedure for inbounding this material is the same as with the end dumps, but it must occur in a different space. Interco has the outdoor space to receive and store material originating from more than 1,200 dump trailers.
Tagged: