Interco Provides Waste Management Solutions
Interco Provides Waste Management Solutions
Interco offers recycling services for companies in many different industries in need of waste management solutions. Their highly experienced staff ensure the highest return value on non-ferrous metals. As a leader in electronics recycling since 1996, Interco also specializes in recycling e-waste. Companies rely on Interco's innovative processes to recycle waste.
Interco Provides Waste Solutions to Many Industries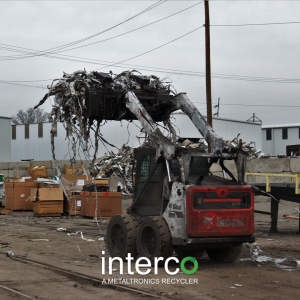 Interco offers waste solutions for the construction, automotive, aerospace, and manufacturing industry, among many others. The company processes a variety of different types of waste from these industries including metals, electronics, and batteries. For example, Interco recycles both metals and batteries for the automotive industry. Aluminum wheels, batteries, and other car parts are all processed by Interco. Interco is the largest EV battery recycler in North America. The battery processing plant has 4 patents pending and can safely dispose and recycle batteries. Meanwhile, expert staff sort and process metals, ensuring the highest return on your investment.
Interco also regularly serves the construction and demolition business. Interco can efficiently process both straight and mixed loads. Expert Interco staff handles materials such as copper wire and pipe, brass fittings, galvanized steel, aluminum pipes, and more daily. Employees use mechanical and hand sorting techniques to separate these materials by type and grade. Separation allows Interco to sell to end consumers in straight loads, maximizing return on investment.
Interco Specializes in Recycling E-Waste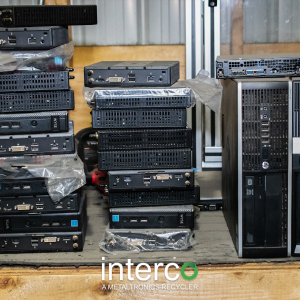 Interco specializes in recycling e-waste including computers, printers, networking equipment, televisions, stereos, and more. It's extremely important to choose a trusted recycler when disposing of many of these items. Computers and printers contain a memory with documents and other information. This information must be handled securely to prevent data leaks. Without proper disposal by trained staff, a recycler could be held liable for leaked information. Interco assures destruction of parts, asset tagging, and serialized inventory reporting. With these processes, Interco guarantees a secure recycling experience.
Interco has also acquired several certificates that demonstrate a commitment to secure and safe waste management.
ISO 14001 – Environmental Management Systems
ISO 9001 – Quality Management Systems
R2v3 – Responsible Recycling Standards
ISO 45001 – Occupational Health and Safety Assessment Series Management Systems
Rely on Interco to Safely Recycle Waste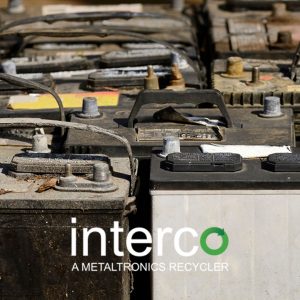 Safe waste management requires a company that holds high recycling standards. There are many other potential hazards besides data leaks. The R2v3 certification assures safe recycling solutions when it comes to e-scrap. ISO certifications ensure that Interco is committed to safely processing all items. Other hazards include the potential to mishandle toxic metals. Solar panels, e-scrap, computers, and batteries all contain heavy metals that can cause major environmental damage if disposed of improperly. Globally, about 80% of all electronics are not recycled. Instead, these items end up in landfills. Once here, the precious metals pose environmental and health risks. They are also unrecoverable, creating a need to further mine for ore.
Interco also ensures the safety of all their employees. Other electronic waste hubs lack infrastructure to safely manage toxic objects. However, Interco prioritizes the health and safety of employees. For example, battery recycling can be dangerous if done improperly. However, Interco has a state-of-the-art battery processing plant with 4 patents pending.
Interco is Equipped to Handle Waste Management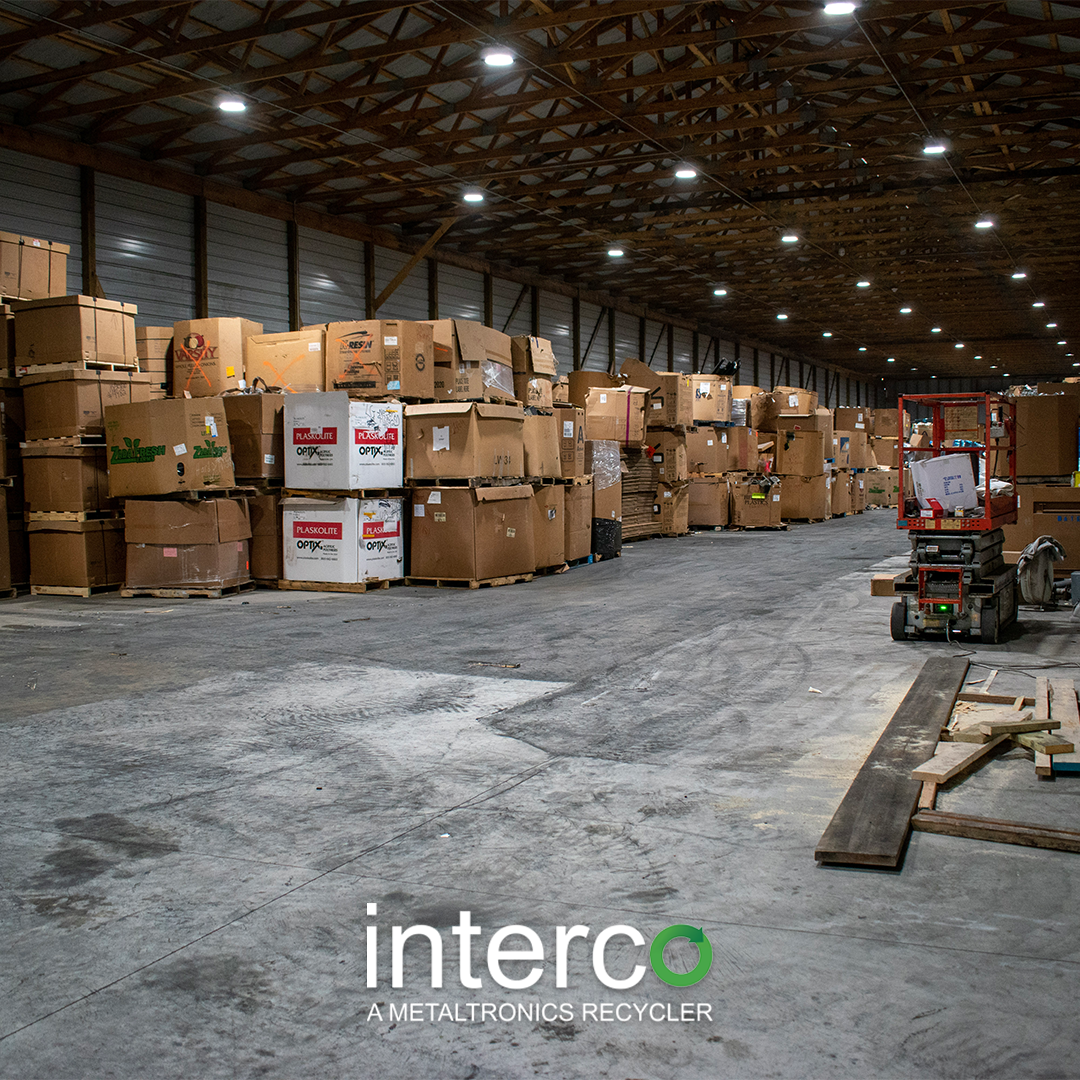 Interco's facility is centrally located on the Illinois side of St. Louis, across the Mississippi from the Gateway Arch. Service areas include USA, Canada, Mexico, Central and South America. Interco's recycling facility consists of 7 building across 45 acres. Interco eliminates the need for a "middle man" or broker. Interco takes deliveries of freight at its 400,000 square foot facility. The metals are then processed specifically for smelters, refineries, and manufacturers worldwide.
Interco's facility receives over 50 loads per day, approximately 1 every 9 minutes. 100+ employees process over 20 million pounds of material per month. Expert staff has over 25 years of experience in recycling e-waste. In fact, the e-scrap dismantling line processes about 4 million pounds of electronic waste per month. Interco's team employs non-ferrous metal grading experts with more than 150 years of combined experience.
Choose Interco for Waste Solutions
Interco offers unique waste management solutions that benefit both supplier and end consumer. The expert staff combined with Interco's impressive facility assure safe and secure waste management solutions. As a result, companies all over the world choose Interco to recycle waste.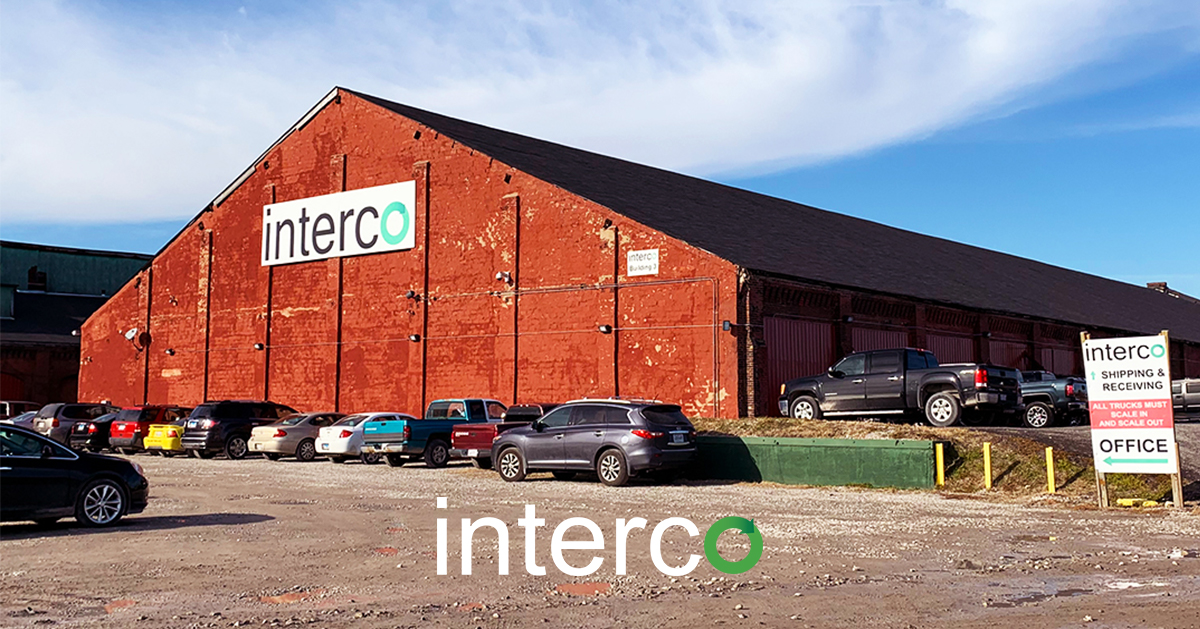 Tagged: