Recycling Nonferrous Scrap Metal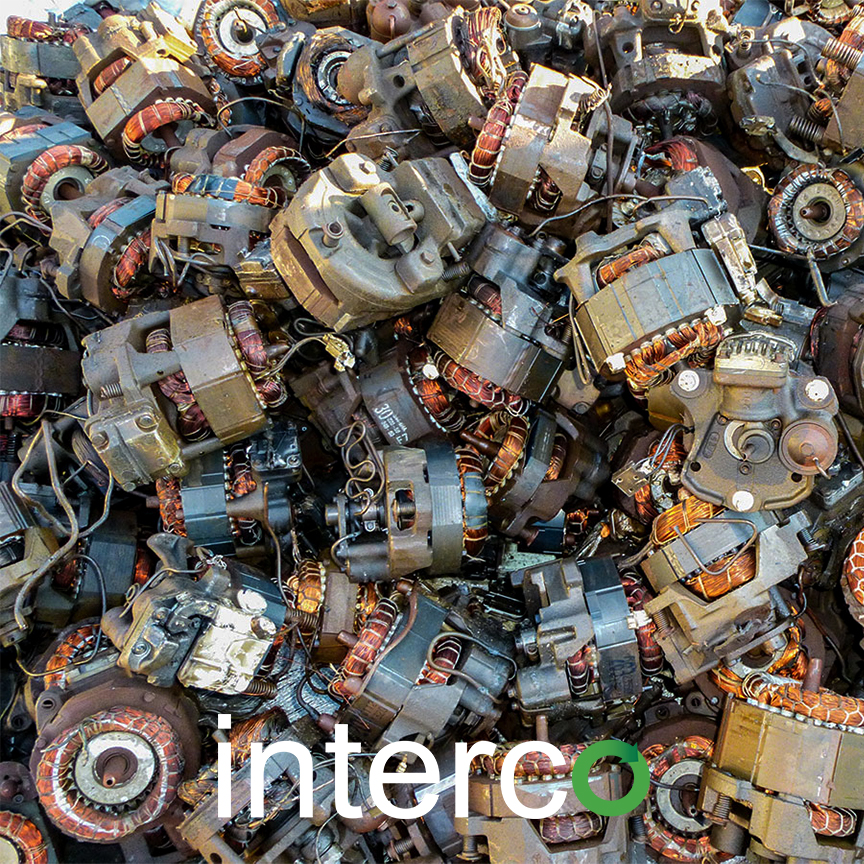 Interco specializes in Nonferrous Metal Recycling. As a result, the company buys, processes, trades and recycles a broad range of non-ferrous metals. In addition, the firm processes minerals and industrial byproducts for non-ferrous metals recycling.
It is important to note that Interco is a leading North American nonferrous metal recycling company located just across the River from St. Louis in Madison, Illinois.
Nonferrous Metal Recycling Since 1996
Most noteworthy, since 1996 Interco has been a stalwart in nonferrous metal recycling. Consequently, the team works with dealers and industrial partners throughout North America as well as Central and South America. Interco buys, processes, trades and recycles a broad range of non-ferrous metals. As a result, the team processes minerals and industrial byproducts including: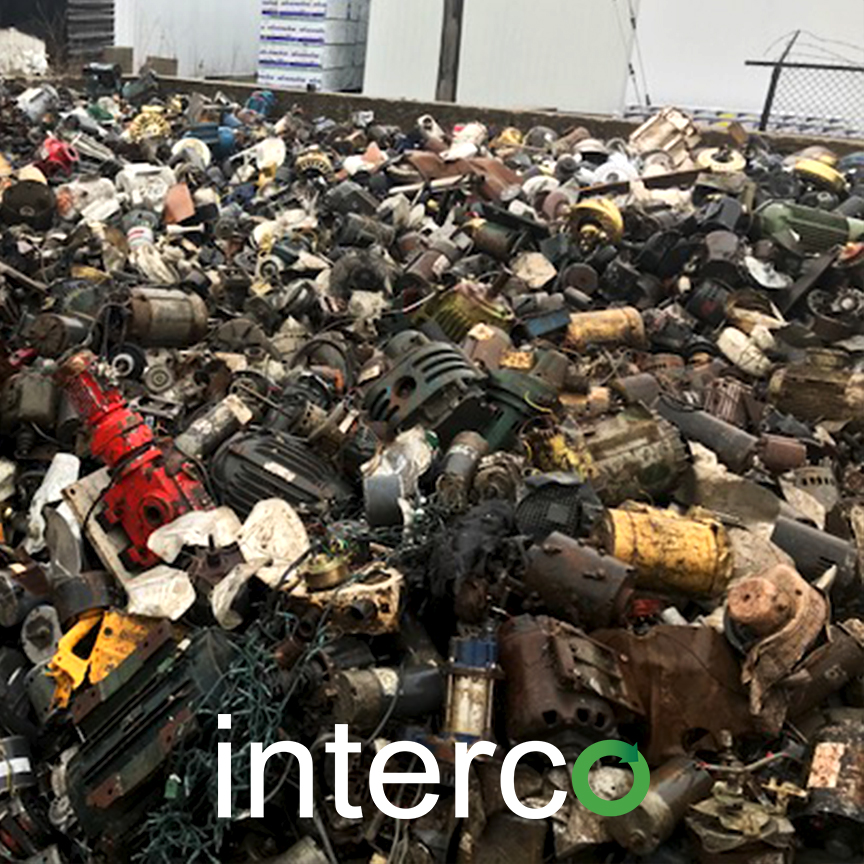 Interco remains a large volume buyer of all grades of Copper/Iron scrap. Especially relevant, they always buy:
Shredded Electric Motors
Automotive Parts (Alternators, Starters, Radiators, Compressors, Solenoids, Armatures, Rotors, Stators, Wheels, Lead Wheel Weights, Transmissions, etc.)
Copper & Brass Bimetals
In 1996 Interco was founded as a computer, electronics and precious metals recycler. In 2005 in response to many suppliers' requests and as an answer to the growing market need, Interco entered nonferrous metal recycling after nearly ten years as a major international recycler.
INTERCO BUYS NON-FERROUS METALS
Red Metals such as: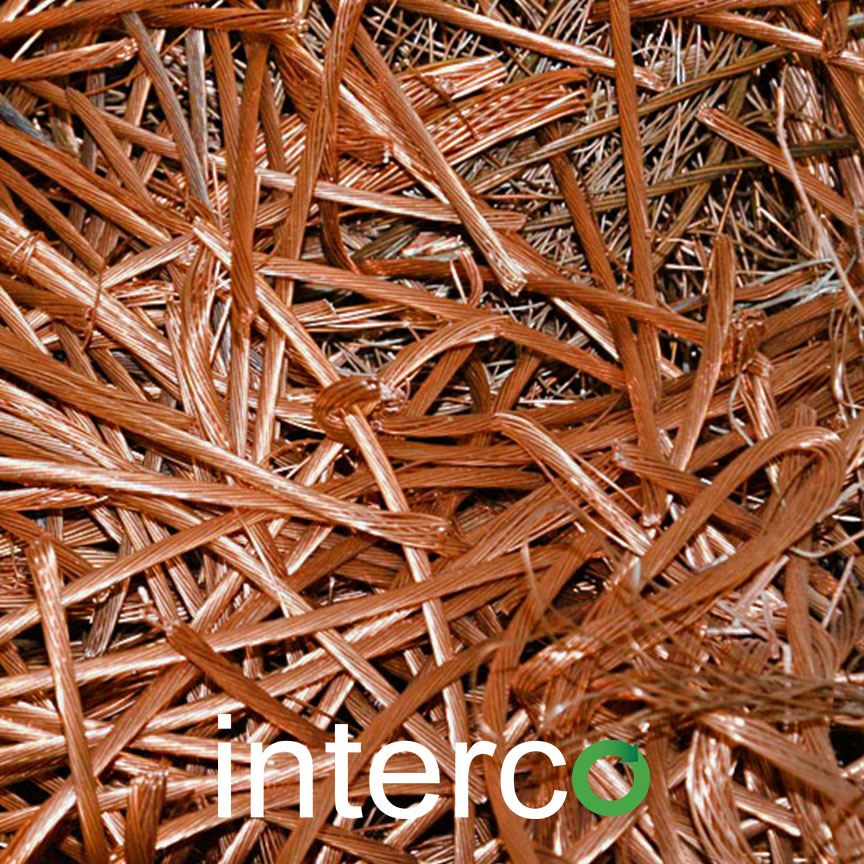 Interco recycles Bare Bright, #1 Copper, #2 Copper, Red Brass, Semi-Red Brass, Yellow Brass Solids and Turnings, Brass Shells, and Auto Radiators can be recycled. Interco also processes Air Conditioners, #1 Insulated Wire, #2 Insulated Wire, 2-In-1 Wire, BX Cable, URD Wire, Copper-Clad Wire, Harness Wire, Christmas Lights, Computer Wire, Copper Yokes.
Copper/Iron Metals such as:
Many types of Electric Motors, Large Electric Motors, Sealed Units, Ballasts, HID Ballasts process very smoothly. Interco also handles Cast Iron Compressors, Transformers, Welder- and Battery-Chargers, Copper-Bearing Material (CBM), Alternators, Starters, AC Compressors.
White Metals such as:
Old Sheet, Cast Aluminum, Painted Siding, MLC, UBC's, 10/10 Extrusions, Litho, EC Wire, Aluminum Turnings, C&D, Aluminum Breakage, as well as Aluminum Foil can be recycled. The company also recycles Aluminum Screens, Transmissions, 356 Aluminum Wheels, Truck Wheels, and Chrome Wheels. Interco is a proud member of ISRI the Institute of Scrap Recycling Industries.
The firm processes thousands of pounds of ACSR Wire, Electric Meters, Gas Meters, Water Meters, Oxygen Tanks, Cable TV boxes, Bare ATV, Insulated CATV wire and cable, Old Zinc Die Cast, Stainless Steel Solids and Turnings.
Leads such as:
The main leads Interco recycles include Clean Soft Lead, soft- and hard- Mixed Leads, Indoor and Outdoor Range Lead, Wheel Weights, Lead Shot, Lead-Acid Batteries, Steel-Cased Batteries all all recycled.
INTERCO RECYCLES COMPUTERS & ELECTRONICS
Components such as: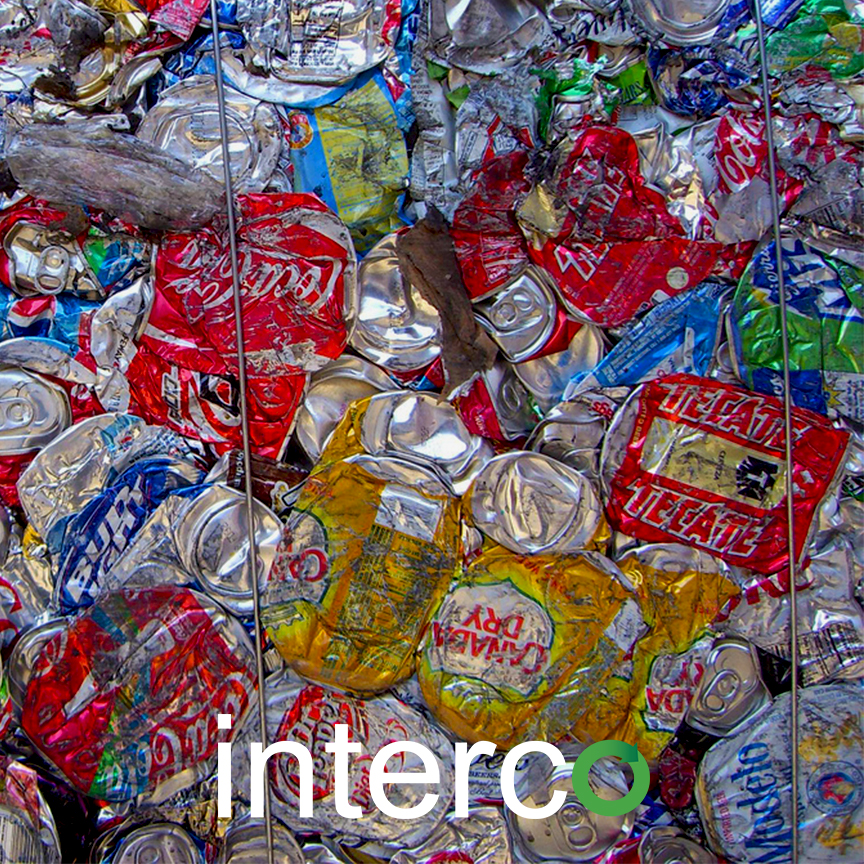 Adapters with and without cords, CD-ROM and Floppy Drives, Consumer Electronics, Docking Stations, and PC Fans can be recycled. Interco also recycles Hard Drives (with and without boards) that can be whole, bent, punched, or shredded. Other items including Keyboards, Networking Items such as Modems, Routers, and Switches. Interco also recycles Phones, Power Supplies (with and without cords), Printers, Copiers, and Fax Machines. Although Interco does not shred in house, Interco buys Shredded Hard Drives (with and without boards) and UPS (with or without batteries) as well.
Ballasts (non-PCB, electronic, and HID), Capacitors, Heat sinks, Wire such as CAT5, Computer, Ribbon/Flatwire, Copper or Aluminum Degaussing Wire.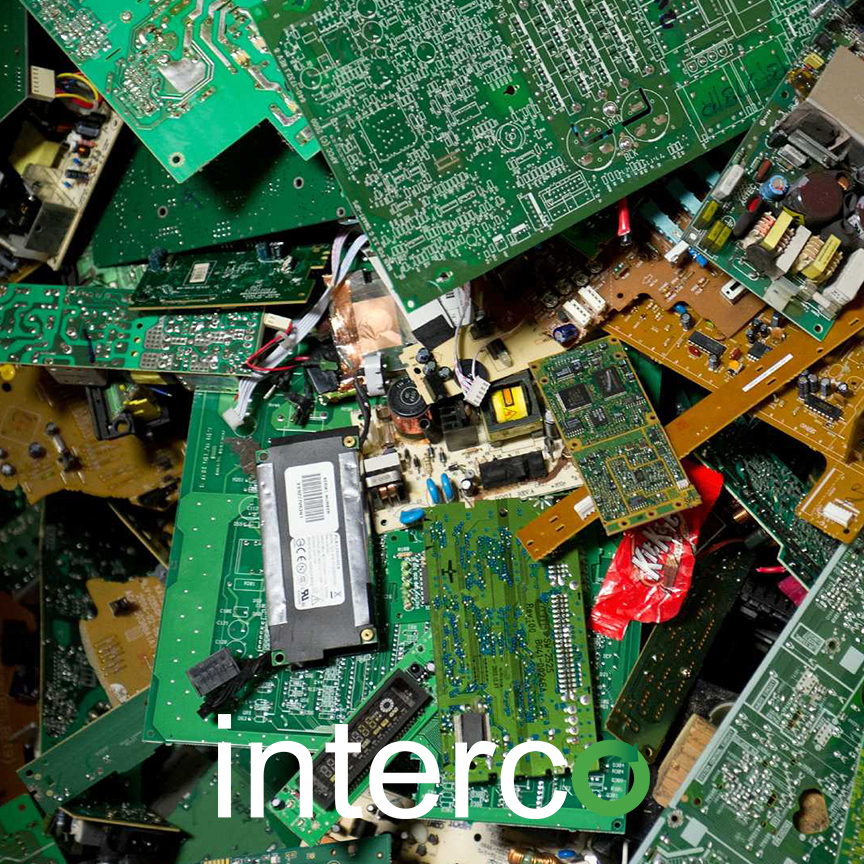 Consumer Electronics Batteries such as:
Absolyte cells or steel-cased, Alkaline, steel-cased or sealed Lead-Acid, Lithium-Ion, Lithium Primary Non-Rechargeable, and All Types of NiCad Batteries. Interco recycles many batteries.
Complete Computer Units such as:
Computer Towers and Servers, Laptops, Monitors & CRT TVs, LCD Monitors & Televisions broken or in working condition, Boards & Precious Metal can be recycled. Interco also recycles Cell Phones, CRT Boards from monitors. Accordingly, the firm recycles televisions as well. Interco processes Fingerboards, PCI cards from Computers, Hard Drive Boards, Gold and Silver Memory, Motherboards, Powerboards, Server Boards, Small-Socket Server Motherboards.
Tagged: