Interco Recycles Aerospace Metal Alloys
Interco Recycles Aerospace Metal Alloys
Interco operates one of the largest indoor nonferrous recycling facilities in North America. The company specializes in recycling complex metal alloys, including those from the aerospace industry. Workers process more than 400 different metals alloys, computers, aerospace, and electronics parts at any given time. The company works with industrial consumers and suppliers of nonferrous scrap metals, computers, and electronics worldwide. The 400,000 square foot Interco facility is located on a 45-acre compound on the Illinois side of St. Louis in Madison, Illinois. Interco has been recycling nonferrous metals, including those found in advanced aerospace technologies, since 1996. The company buys a wide variety of metals, processing close to a quarter-billion pounds each year.
Interco Maximizes the ROI on Aerospace Metal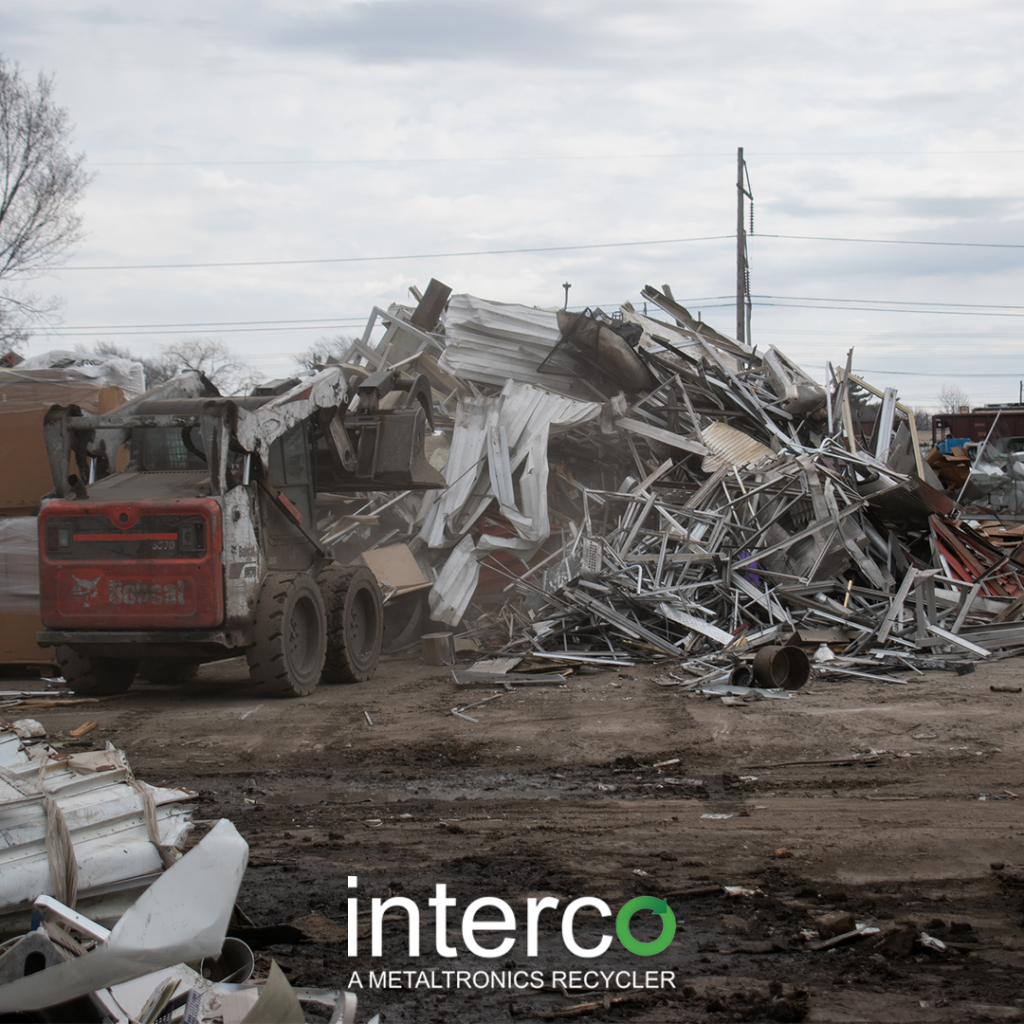 Interco sorts and separates 800-1,000 parts of various construction. This includes unusual and complex parts metal alloys that come from recycling aerospace metal alloys. The Interco team has years of experience sorting and dismantling these parts to generate the highest recoverable scrap value and maximize return for the company's supplier clients. Many recycling facilities operate as brokers or middlemen for the more complex items from the aerospace industry. Unlike them, Interco sorts, grades, processes, and packages these metals specifically for smelters, ingot makers, refineries, and mills around the world.
Interco guarantees the highest value for recycling aluminum alloys, scrap 2024 and 6061 aluminum, and recycle scrap titanium. Aircraft manufacturers, part factories, and airlines count on Interco to offer this service every time.
The company matches specific metallurgical chemistries with the ideal end consumers. Interco often pays higher than market price for scrap metal because of this. These are consumers who typically convert the metals back into raw materials. The process often requires shredding the various aluminum or titanium items into smaller pieces melted into rod or ingot. Interco uses both hand sorting techniques and mechanical separators to ensure all contaminants have been removed. The experienced Interco metals traders sell the material in truckload quantities to ingot makers, refineries, and secondary smelting facilities globally.
Recycling Scrap 2024 and 6061 Aluminums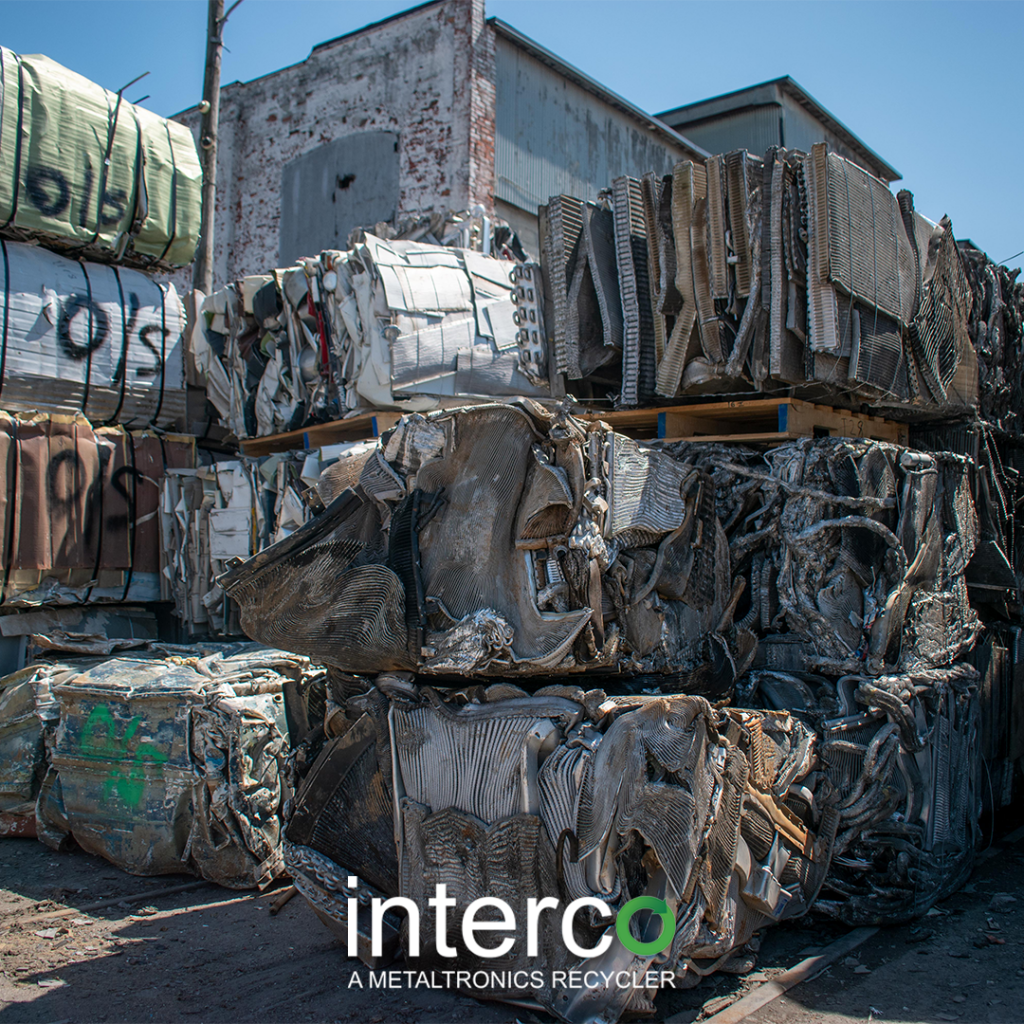 Most recycling companies cannot process certain metal alloys, especially those from the aerospace industry. Many of the metals used to build aircrafts are more durable and expensive than those for other industries. Many recycling companies find it difficult to sell this material to end consumers due to their relative rarity. In addition, most smelters, refineries, ingot makers, and mills require that inbound loads weigh at least 40,000 pounds. Moreover, the same companies rely on suppliers like Interco to provide a recurring stream of material. Smaller recyclers simply cannot generate enough material or have the financial wherewithal to accumulate large amounts to satisfy the needs of the global smelting and refining market.
On the other hand, Interco has the facility size, expertise, and financial security that it takes to accumulate and recycle aerospace metal alloys, including scrap 2024 and 6061 aluminums. Aluminum alloy 2024 is not used in many items outside of the aerospace industry. Many recycling companies refuse to recycle this material which is not the case at Interco. The Interco team processes more than 10,000 metric tons of nonferrous metals monthly including scrap 2024 and 6061 aluminums and other rare metal alloys. In fact, teams of Interco metals processors grade, sort, and package aluminum scrap in two of the seven buildings on the Interco campus. Interco recycles aluminum alloys which may include wire, small parts, foil, wheels, and screens from smaller aerospace parts. Workers recycle these materials together with the materials from other industrial sources.
The process of Recycling Aerospace Metal Alloys begins with the following steps:
Removing the metallic parts from the decommissioned aircraft or unused parts stockpile.
Sorting ferrous metals from nonferrous metals – usually as easy as using a sorting line with a magnetic shaker table, conveyors, and trained recycling technicians.
Using a handheld metal analyzer or spectrometer to determine the specific metal alloy of the nonferrous metals before they can be processed. This can be tricky with aerospace alloys because of the false reads and having more than one metal in many parts.
Decontaminating and removing any other parts, attachments, or appendages that do not match the core alloy. This can be done through hand separation, mechanical separation, or by utilizing a shredder or pre-shredder.
Aggregating like metal alloys and packaging them in bags or boxes or by baling the material (depending on the requirement of the end-consumer.
Interco Recycles Scrap Aluminum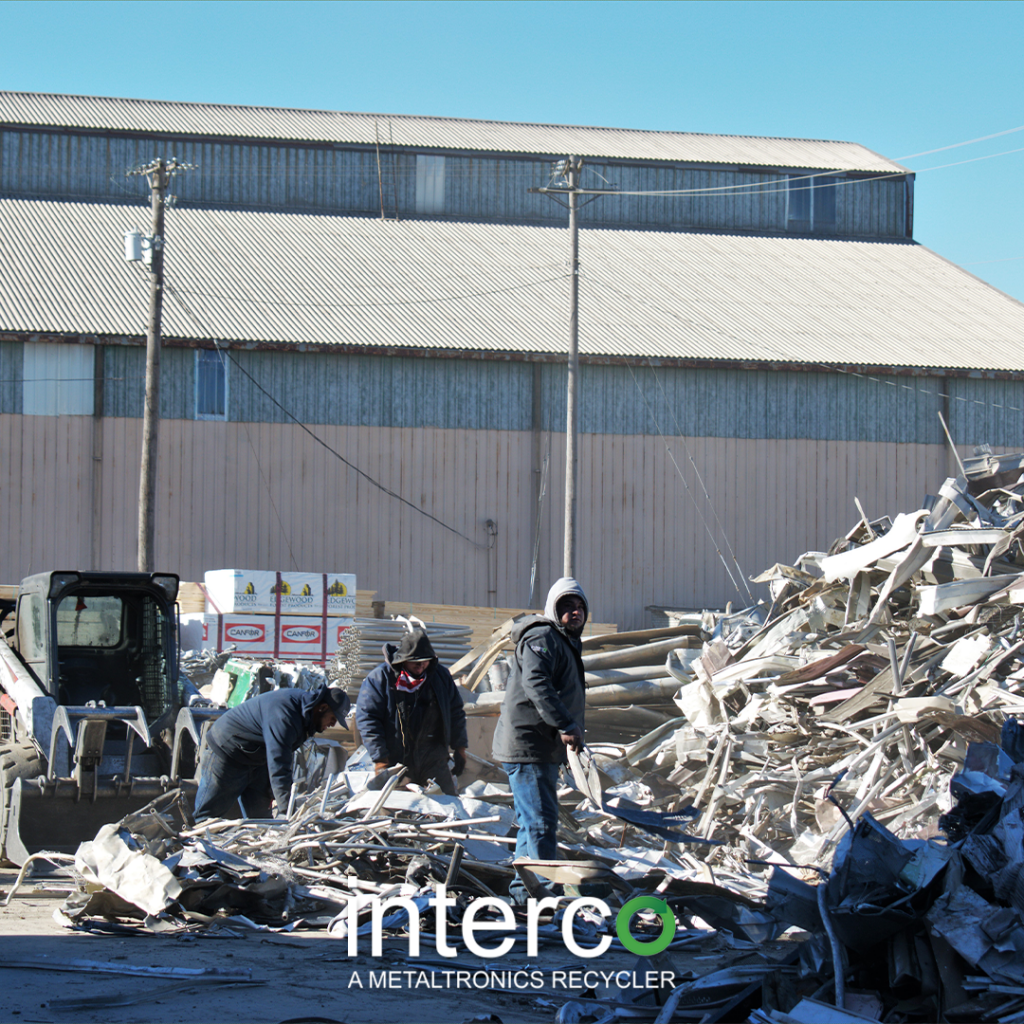 Interco Recycles Aluminum Alloys – up to 3,000 metric tons or 6.5 million pounds per month – at the company facility in Madison, Illinois. Depending on the business cycle, much of this material comes from scrap 2024 and 6061 Aluminum and Titanium. These metals have become staples of the aerospace industry. Much of this material can be combined with more traditional items made of the same metal alloy. These items include gears and shafts, bolts, computer parts, couplings, fuse parts, and hydraulic valve bodies. The 6061 alloy is much more common and is regularly used in extruded parts, sheet, plate, bar, and aluminum. Interco combines the 6061 aluminums from the aerospace industry with the same aluminum from boats, furniture, and even structural applications.
Since the metal alloys market constantly fluctuates, it is important that the Interco commercial trading department has contracts with smelters and refineries worldwide to hedge against a quickly changing marketplace. Having contracts in place to provide large quantities of these metals allows Interco to pay top dollar, oftentimes higher than others in the market who might have to look for a customer.
Interco Recycles Scrap Titanium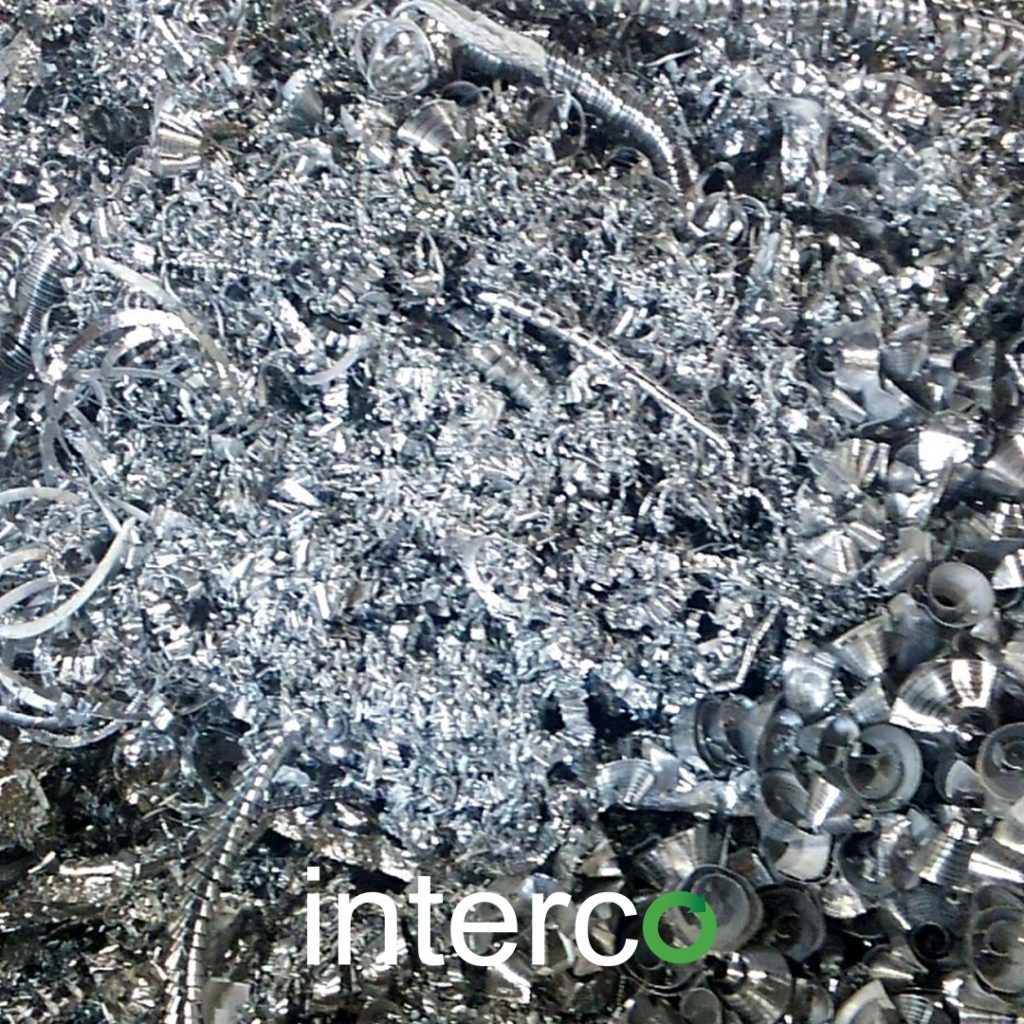 In addition to recycling scrap aluminum from the aerospace industry, Interco recycles scrap titanium that comes from prosthetics, athletic equipment, cutting devise, bicycle frames, surgical tools, and other high-performance devices. The company recycles all six grades of pure titanium (grades 1, 2, 3, 4, 6, and 11) and the four variations of titanium alloys, even if they are mixed. The Interco team has experience sorting the different scrap titanium, including the following alloy variations:
Ti 6AL-4V
Ti 6AL-ELI
Ti 3AL-2.5
Ti 5AL-2.5Sn
Why Choose Interco to Recycle Aerospace Metal Alloys
Interco has specialized in recycling metal alloys, including those used in aerospace technology, since 1996. Effective aircraft recycling comes from safe and precise extraction processes and Interco has perfected these processes. The company buys many variations of aerospace metal alloys including scrap 2024 and 6061 Aluminum, in mixed and straight loads. Interco is not a broker or "middle-man". On the contrary, the company takes delivery of material at its 400,000+ square foot facility located in the heart of the Midwest where Interstates 64, 70, 55, and 44 meet the Union Pacific and BNSF Railway.

Tagged: