The Importance of a Certified Scrap Brass Shells Recycler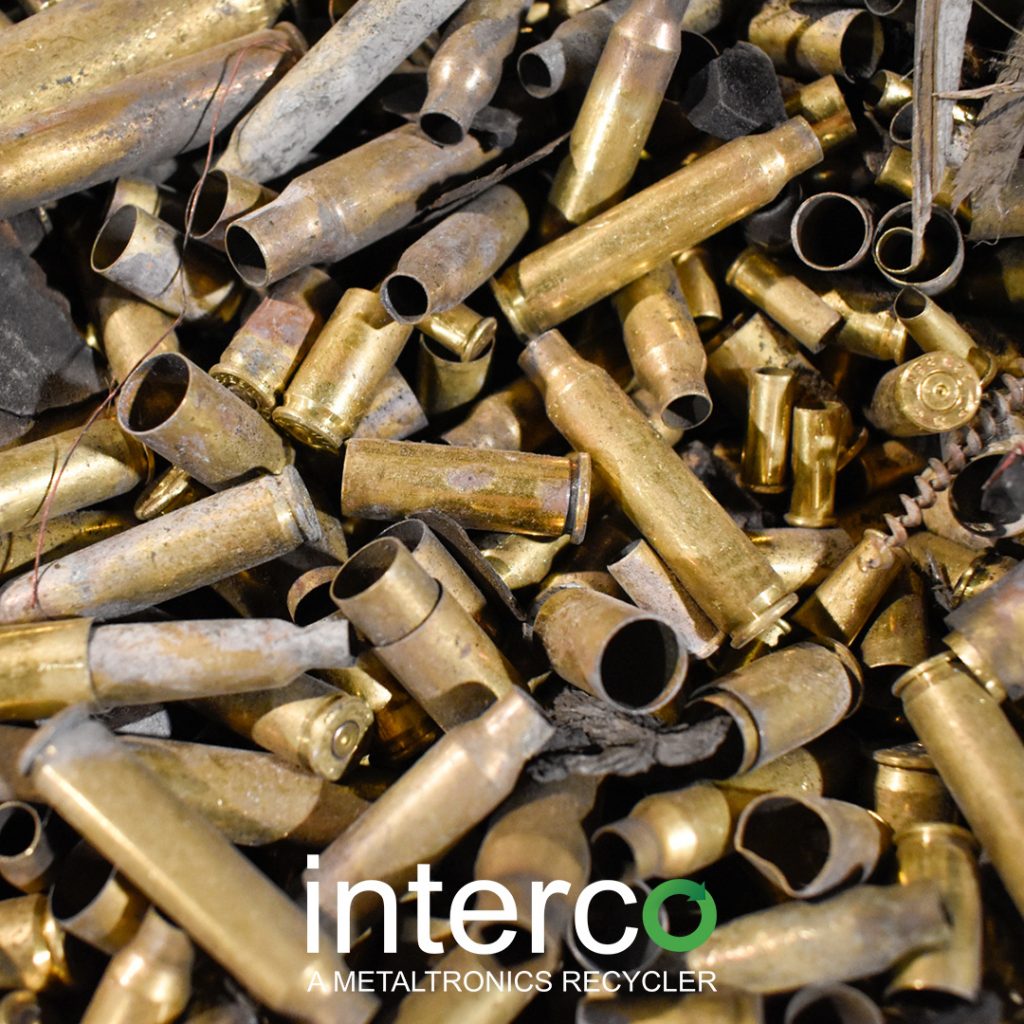 The Importance of a Certified Scrap Brass Shells Recycler
With a large amount of scrap brass shells being produced, scrap piles will ultimately build up. A certified scrap brass shells recycler benefits greatly from the recyclable materials that are found in these brass shells.
Many recyclers and manufacturers believe that brass shells are not recyclable, but that is not the case. The material is completely recyclable. Many associations face the issue of how to manage their old ammo and this leads to unwanted piles of scrap.
A good place to start your research would be the ISRI website. This website contains a searchable directory, so it is extremely easy to find a local recycling center near you. This directory contains links to emails and company websites. The directory is searchable by:
Individual
Company
Commodity handled
The Institute of Scrap Metal Recycling Industries, Inc. is the voice of the recycling industry promoting safe, economically sustainable, and environmentally responsible recycling. They do this through networking, advocacy, and education.
Interco has been a member since 1996. Working with a certified scrap brass shells recycler, like Interco, would make dealing with these scrap piles easier.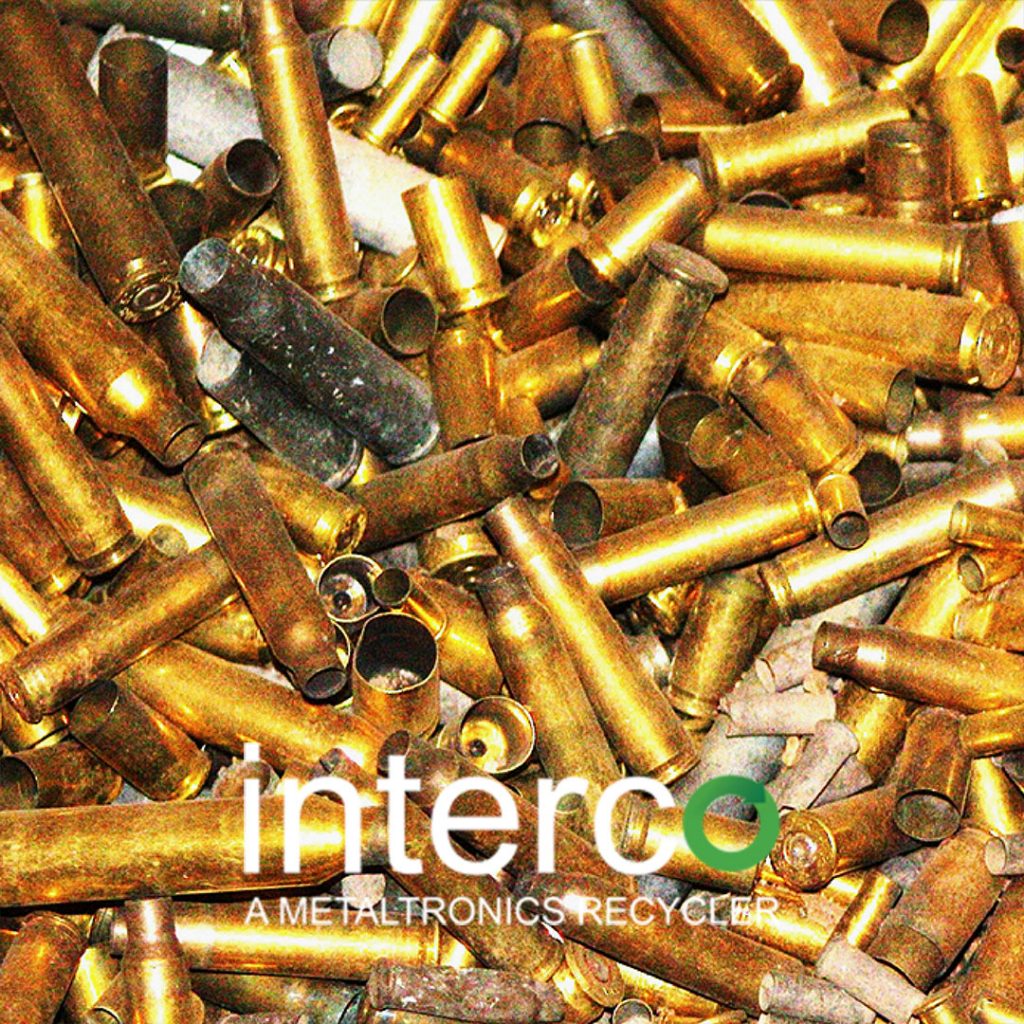 Why work with a Certified Scrap Brass Shells Recycler?
There are a few actions you should not take with your old ammo.
You should not bury it. The gunpowder is sometimes found for fertilizer, but the rest of the cartridge is not good for the environment. Burying ammo creates the potential of it leaking into the local water supply, which could cause harm to the human nervous system.
You should not throw it away in the trash. This is not safe. When the compactor in a garage truck runs, the ammo could fire and cause harm.
Do not soak the bullet in water or oil. It is not guaranteed that this will ruin the gun powder and it will not fire. It could still ignite.
The safest thing for a company that has a large number of brass shells is to work with a certified scrap brass shells recycler. This guarantees that proper recycling practices are in place. Interco also guarantees that 90 percent of the material will be sent back into the manufacturing process.
Companies that decide to work with a recycler and recycle brass shells are doing their part to help reduce landfills, waste, overall pollution, and the use of raw materials.
Businesses that decide to work with a recycler could earn their business extra cash. Brass shells contain valuable metals, like copper, zinc, and brass. The recycling process extracts these valuable metals. This makes recycling the most profitable way to discard used ammo.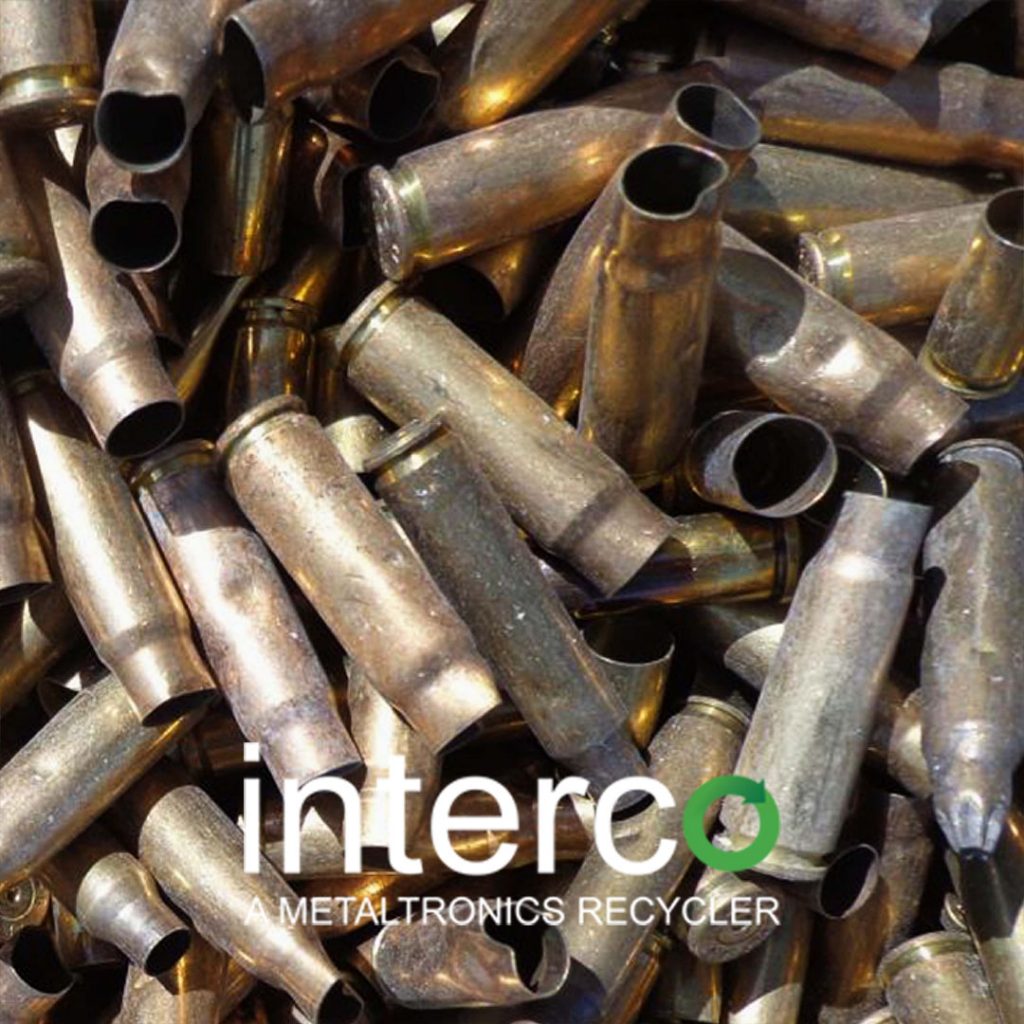 About Interco
Interco is a global recycling company providing metals, computers, and electronics recycling services to the industrial, dealer, and government organizations throughout the western hemisphere. The facility has a 145,000 sqft. processing plant committed to the processing of computers, electronics, and batteries with the remainder of the indoor facility used for the processing of nonferrous industrial metals.
The facility comprises five buildings — approximately 400,000 square feet total — on more than 35 acres. In fact, the company facility has more than 20 inbound and outbound docks for receiving and shipping nonferrous scrap material as well as a railroad rail spur to load rail cars.
The company is within proximity to four major interstates (I-44, I-55, I-64, and I-70) while centrally located just across the Mississippi River from St. Louis, Missouri in Madison, Illinois. The company offers a convenient delivery location as the facility is near four major interstates (I-44, I-55, I-64, and I-70) that intersect all of the Midwest and Central USA.
Established in 1996, Interco has grown to prominence as one of the most reputable recyclers of nonferrous scrap in the United States. Furthermore, the company is experiencing significant market position growth due to a number of factors that suggest steady acceleration for years to come.
Interco is a Certified Scrap Brass Shells Recycler
Brass shell scrap piles are increasing for companies. Companies need to make a decision on how to manage their old brass shells. The best way to handle the influx of material is to work with a certified scrap brass shells recycler. Therefore, this guarantees proper recycling practices are in place. Interco will work with you to satisfy any of your ammunition recycling needs. The team offers delivery, pickup, full truckload, and LTL services. Click here to learn more.
Tagged: