Flatbed Services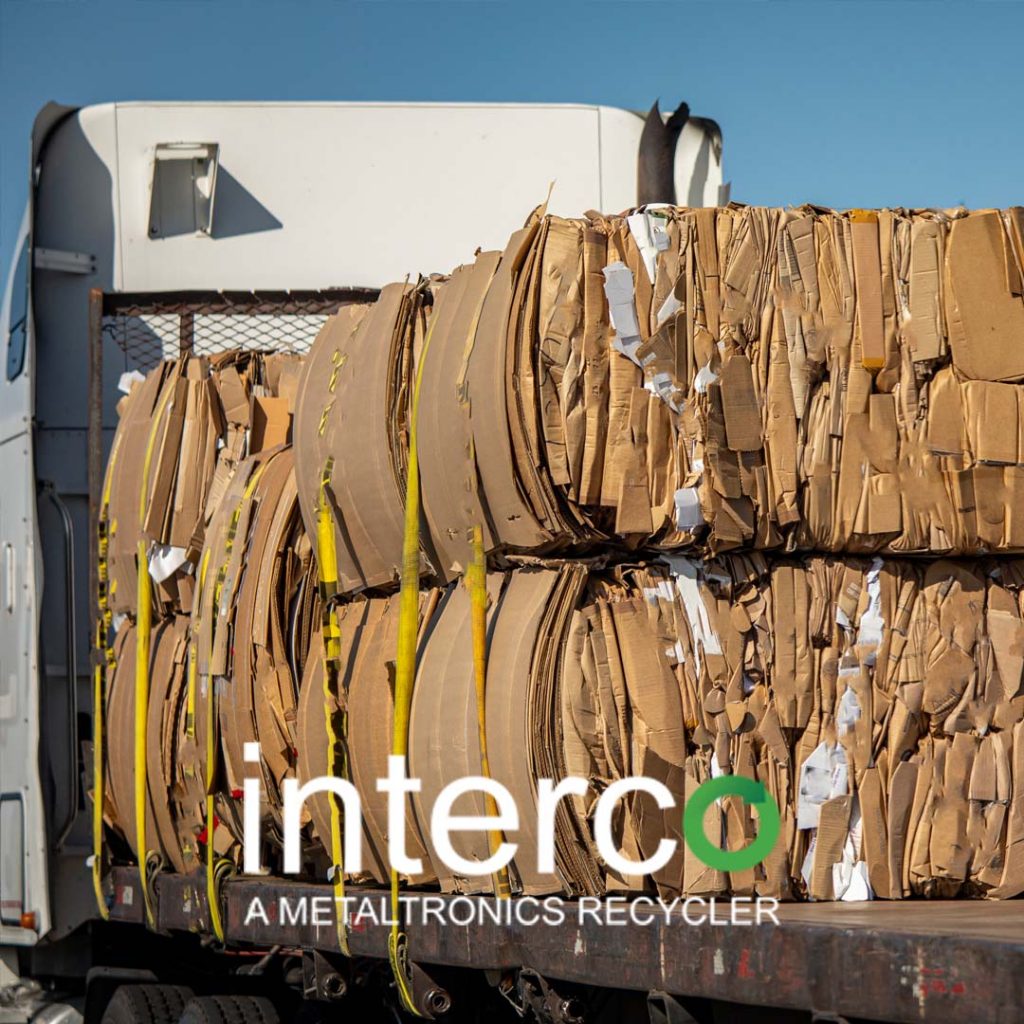 Oftentimes scrap material must be transported by flatbed due to its size and/or weight. Deploying a flatbed trailer offers access to all four sides of the trailer rather than just the end with a van trailer or the top with an open-top trailer like a dump or gondola. Interco often receives large commercial and industrial equipment such as motors or large machines and equipment before they are fully disassembled for recycling. Unloading heavy scrap material requires heavy duty equipment and coordination. Interco maintains several heavy-duty forklifts, excavators, trackhoes, and a crane to unload the heaviest scrap material from flatbeds.
In addition to using flatbeds to transport heavy scrap, many Interco suppliers utilize flatbed trailers to transport baled material. Loading baled material from the sides rather than the end gives the loader easier access and, in many cases, a larger footprint with less wasted space than with a traditional van trailer.
Demolition contractors often ship heavy scrap that can be in difficult to handle shapes and sizes by flatbed to Interco. This saves the supplier time and gives them the flexibility to not have to fully prepare the scrap into a smaller size. The Interco team often receives scrap material delivered on flatbeds one of the outdoor concrete pad unloading stations. The large Interco excavators easily unload flatbeds loaded with scrap material so it can be inspected by the Interco Quality Control team before it is prepared.
Tagged: