Straight Load Services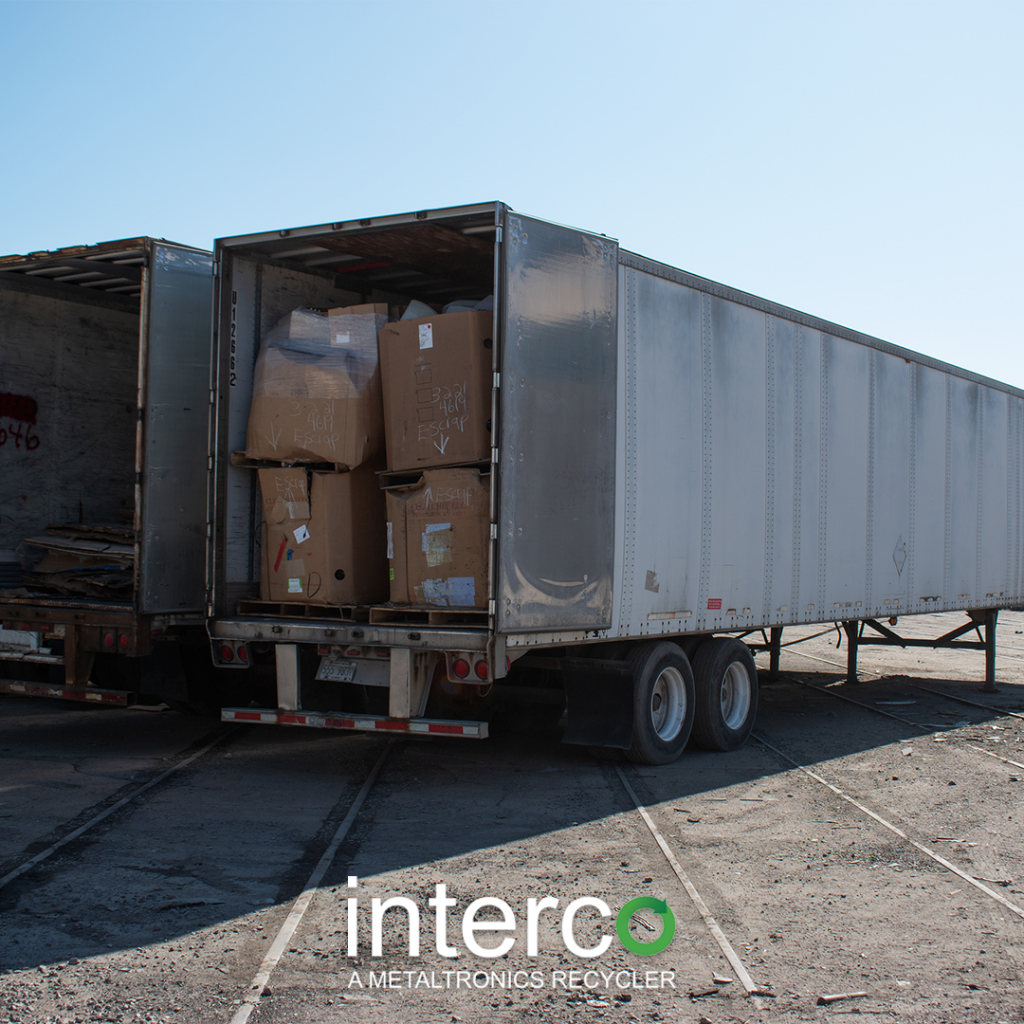 Much of the material Interco processes is delivered in straight loads by van trailer, ocean container, flatbed or end-dump. The Interco facility is comprised of six buildings (and growing) on more than 40 acres. The Interco operations team utilizes more than 30 docks for loading and unloading van trailers and ocean containers into the indoor warehouse facilities with an average turn-time of just over 35-minutes.
The company receives straight loads of loose material most often in end dumps and ocean containers. The end dumps are unloaded on one of two 10+ acre exterior concrete pad unloading stations, graded, sorted and separated into outdoor bins before being repackaged if necessary, for the appropriate industrial consumer. The ocean containers are either unloaded at one of eight outdoor docks using skid steers or other equipment.
With the ongoing company growth and facility expansions over the past five years, Interco can receive up to 55 straight loads – nearly 1,000 metric tons – on a given day.
Tagged: