Mixed Load Services
Many recycling companies will refuse mixed loads of scrap. However, the Interco trading department works with industrial consumers and suppliers of nonferrous scrap materials – including mixed loads – throughout North, Central, and South America. The trading department has contracts with smelters and refineries worldwide to hedge against a quickly changing marketplace.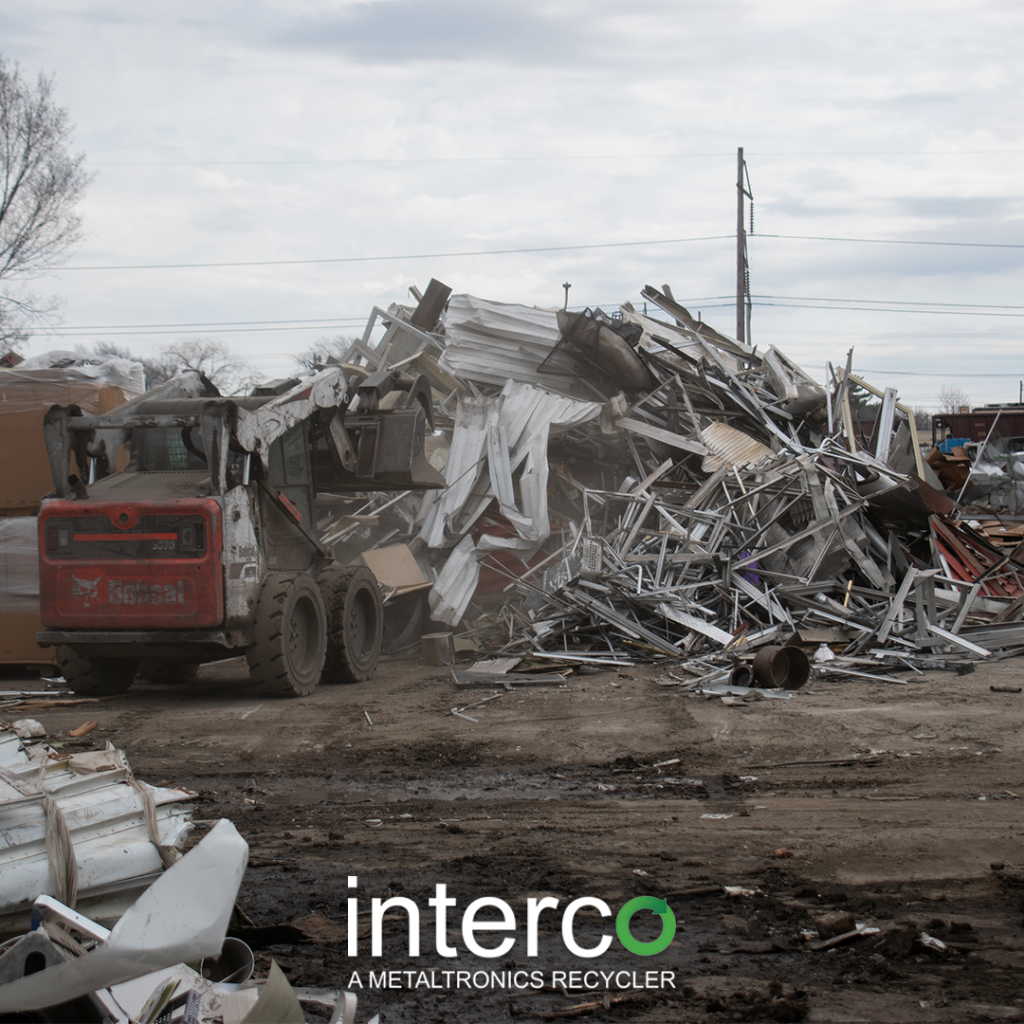 Nonferrous Metals
Interco specializes in nonferrous metals recycling. The company entered nonferrous metals recycling after nearly ten years as a major international recycler. Interco processes more than 12 million pounds of nonferrous materials every month.
The nonferrous metal recycling process begins by gathering bulky nonferrous metals. Interco buys, processes, trades, and recycles a broad range on nonferrous metals.
Interco processes minerals and industrial by-products including copper/iron materials, red metals & residues, white metals & residues, computers and electronics, and precious metal recycling.
Interco believes there is a safer and more environmentally beneficial way to dispose of scrap metal rather than landfilling. Interco operates with the goal of ease and efficiency.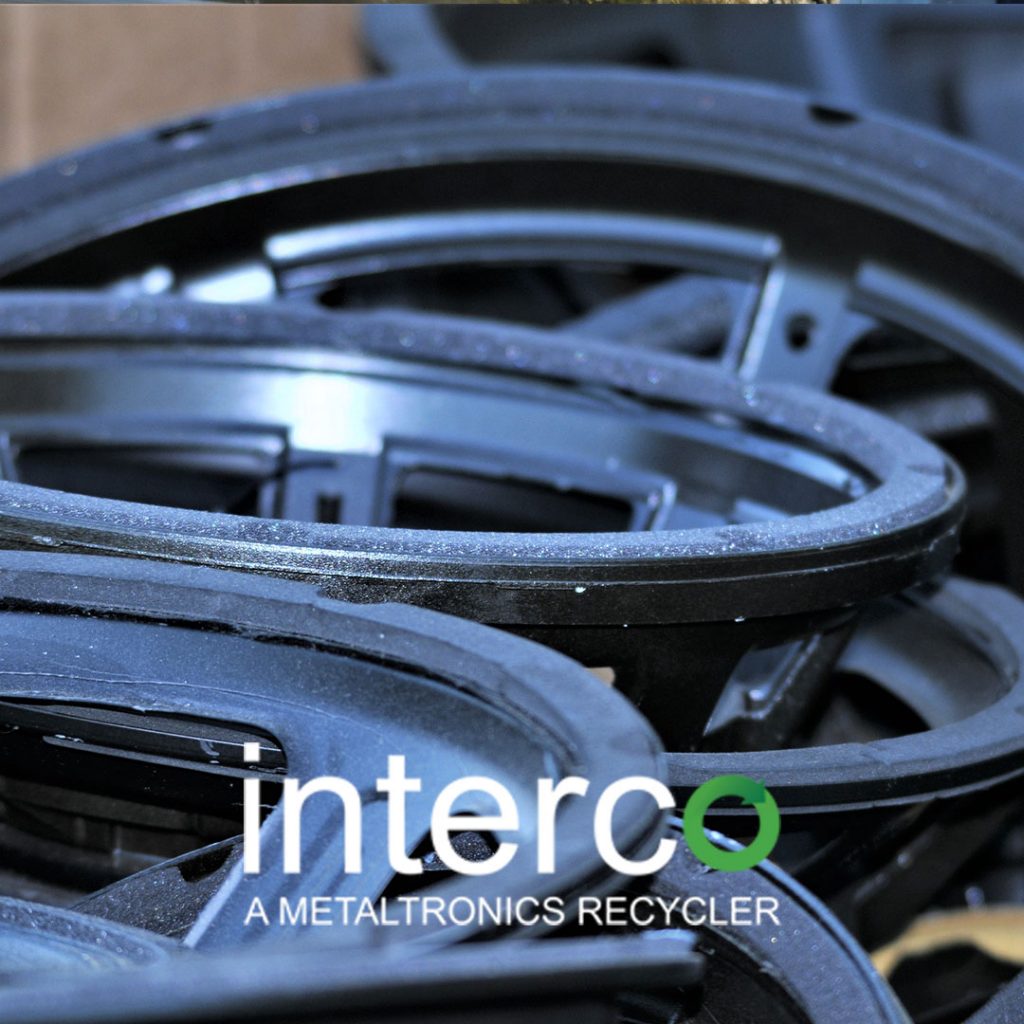 Automotive Parts
Professional recyclers like Interco will buy scrap automotive parts and perform a recycling process which avoids landfilling. Interco does not recycle whole cars or trucks but accepts scrap automotive parts that are nonferrous. Interco works to recycle automotive parts to reintroduce them into the industrial cycle. Recycling automotive parts reduces the need for extracting, refining, and processing raw materials all of which create significant air and water pollution. That is why Interco is dedicated to the reuse and recycling of expired automotive parts.
The most common automotive parts that go through the recycling process include auto radiators, transmissions, and aluminum auto wheels. In fact, Interco handles on average 22,000,000 pounds of material each month which equals approximately 10,000 metric tons of material in one facility. Interco creates and executes efficient solutions for both suppliers and customers across all industries.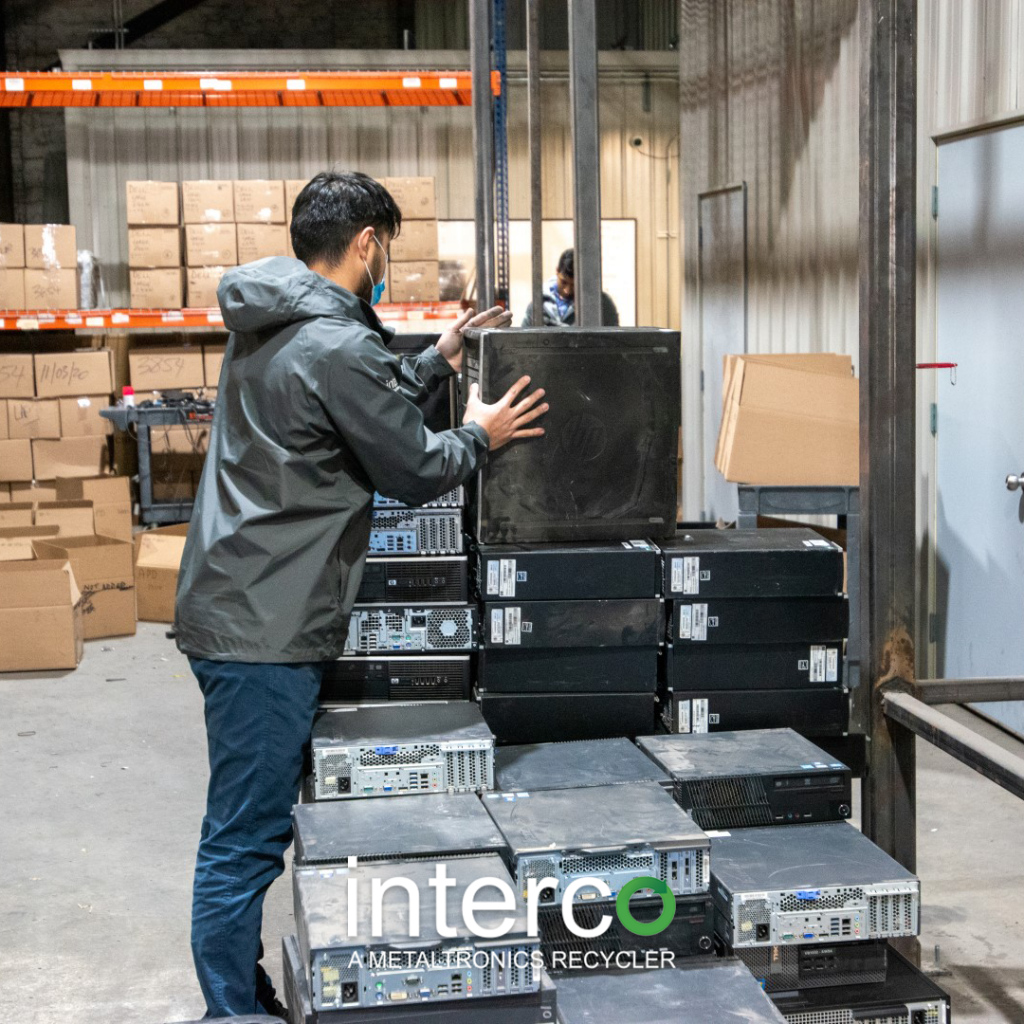 eScrap
eScrap describes end-of-life business and consumer electronic products. The computers and electronics around us fit into the category of eScrap. More and more technology is disposed of each day, so as a result, Interco performs eScrap recycling. nterco recycles computers and electronic devices including adapters, CD drives, docking stations, fans, hard drives, keyboards, networking equipment, phones, power supplies, printers, copiers, fax machines, computer wire, and much more.
Interco provides metal, computer, and electronic recycling services to a large variety of industrial, dealer, and government organizations. Recycling electronics with Interco assures destruction of the printer parts and includes asset tagging and serialized inventory reporting. Interco recycles approximately 10,000 tons metric tons of materials every year – e-scrap making up 4 million pounds per month
Interco Recycles Mixed Loads
Interco offers recycling services that not only benefit the consumer but works in helping the environment by reusing valuable materials and keeping waste out of landfills. eScrap recycling reduces environmental pollution, provides raw materials for industries and acts as a source of funds. Companies like Interco recycle eScrap and take it through a simple and efficient procedure for recycling. In fact, Interco purchases eScrap across the United States and North America.
Waste is a global problem and governments around the world are in search of ways that will reduce the space needed for landfills. The eScrap recycling services offered by Interco reduce environmental pollution and extract reusable materials. Additionally, Interco offers delivery, pickup, full truckload, and LTL services.
To learn more about the recycling services Interco offers, please click here.
Tagged: