Reputable ISRI Electric Utility Meters Recycler
Who is a Reputable ISRI Electric Utility Meters Recycler?
The technology behind electric meters dates back to the time of Thomas Edison. However, as technology evolves from mechanical items to smart products, more and more excess scrap metal is produced. Which leads many companies to the question, "Where do I find a reputable ISRI electric utility meters recycler?"
Interco works with utility providers, industry consultants, meter installers and manufactures to recycle utility meters. Furthermore, with the establishment of automated SMART meters, utility companies are retiring thousands of obsolete meters every year. Regardless of the age of the meter, many have valuable parts that are recyclable. Additionally, companies buy both old and new electric utility meters for their scrap parts.
Interco makes recycling electric utility meters quick and simple. In addition, we provide an all-in, picked-up, per pound price for analog and digital gas, electric, and water meters. Therefore, utility companies can focus on updating their systems, while we handle recycling old meters in an environmentally friendly manner.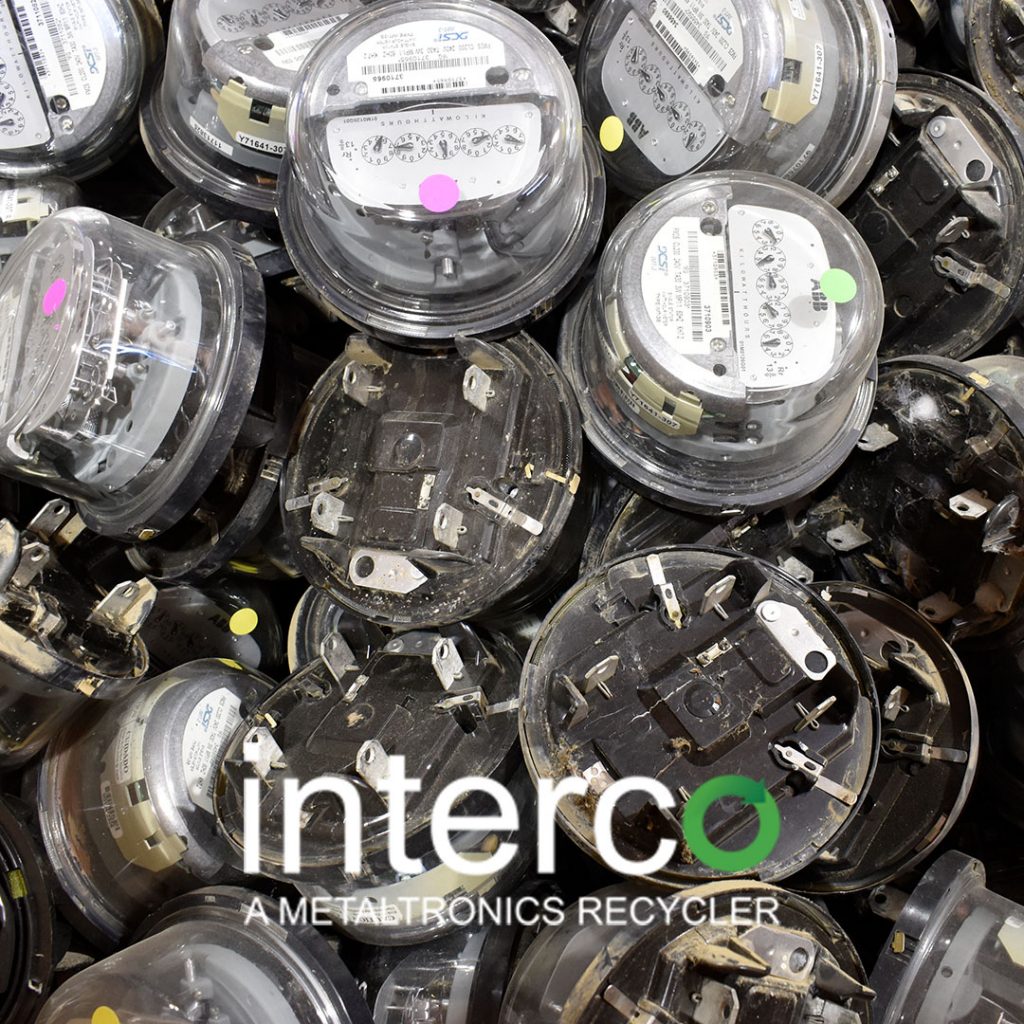 Where to Find a Reputable ISRI Electric Utility Meters Recycler?
Before finding a recycler, it is important to define what the ISRI is. The Institute of Scrap Recycling Industries, Inc. (ISRI) is the voice of the recycling industry promoting safe, economically sustainable, and environmentally responsible recycling through networking, advocacy, and education.
ISRI represents more than 1,100 private and public for-profit companies that process, broker, and industrially consume all scrap commodities. Moreover, the institute offers a real-time searchable membership directory to enable member interaction and to deliver the public with recycler contact information.
The team at Interco offers services that represent the values and practices presented by ISRI. Additionally, the company processes more than 1,000 tons of scrap electric meters each month.
Interco was the second company in the world to receive R2v3 certification. The R2 standard promotes responsible recycling. Furthermore, we regularly audit our downstream vendors all the way to the end consumers, using the R2v3 standard. This assures our suppliers of our commitment to the compliance and integrity of our downstream vendors.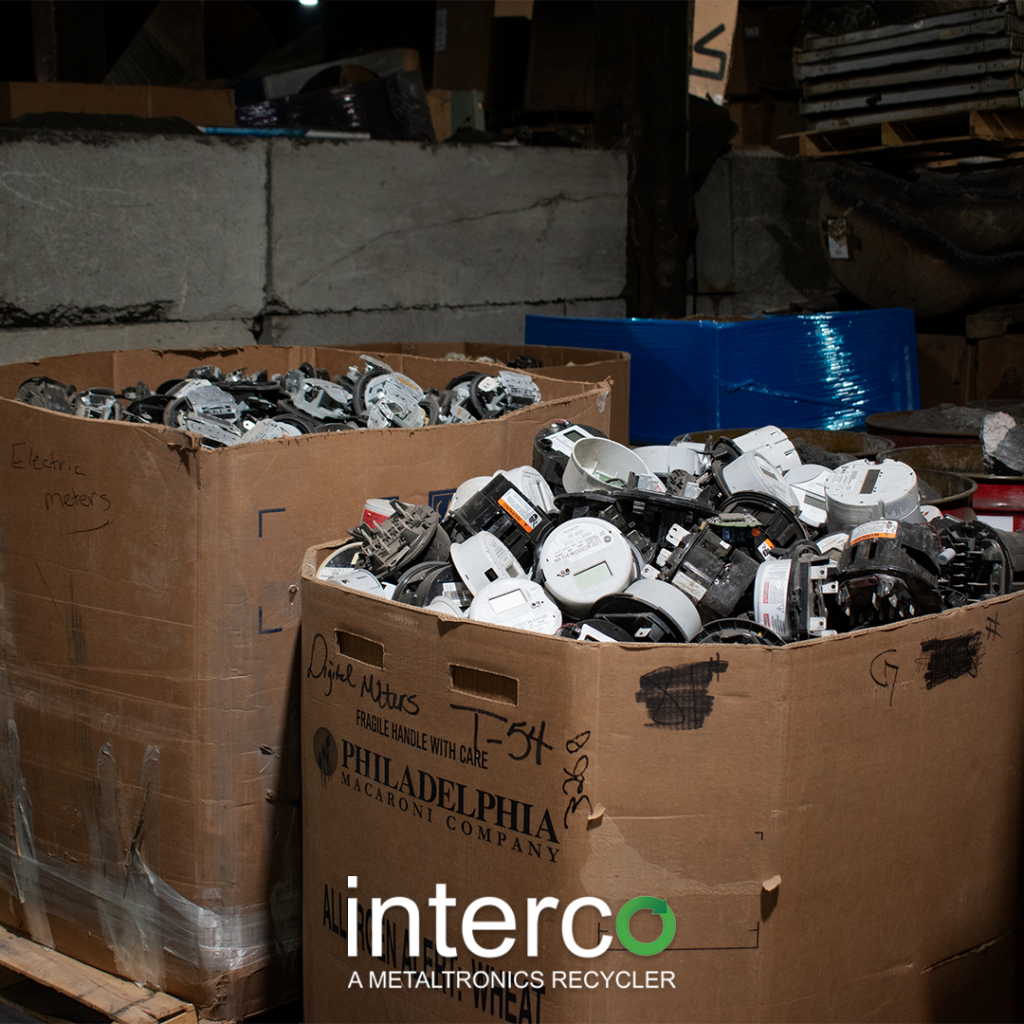 What is the Process of Recycling Electric Utility Meters?
The process of recycling electric utility meters is easy and efficient with Interco. Moreover, it should be done safely using these steps:
Detachment of steel rings and collars from scrap meters
Pulling of precious metals from meters
Disconnection of circuit boards
Baling cardboard boxes
Interco enables your company to be free of inconvenient scrap that takes up space. As an ISO 45001 Occupational Health & Safety Assessment Series Management System certified company, we recognize and manage potential health and safety risks throughout the company.
Furthermore, the internationally accepted ISO 45001 standard is the highest of all health and safety management practices in existence.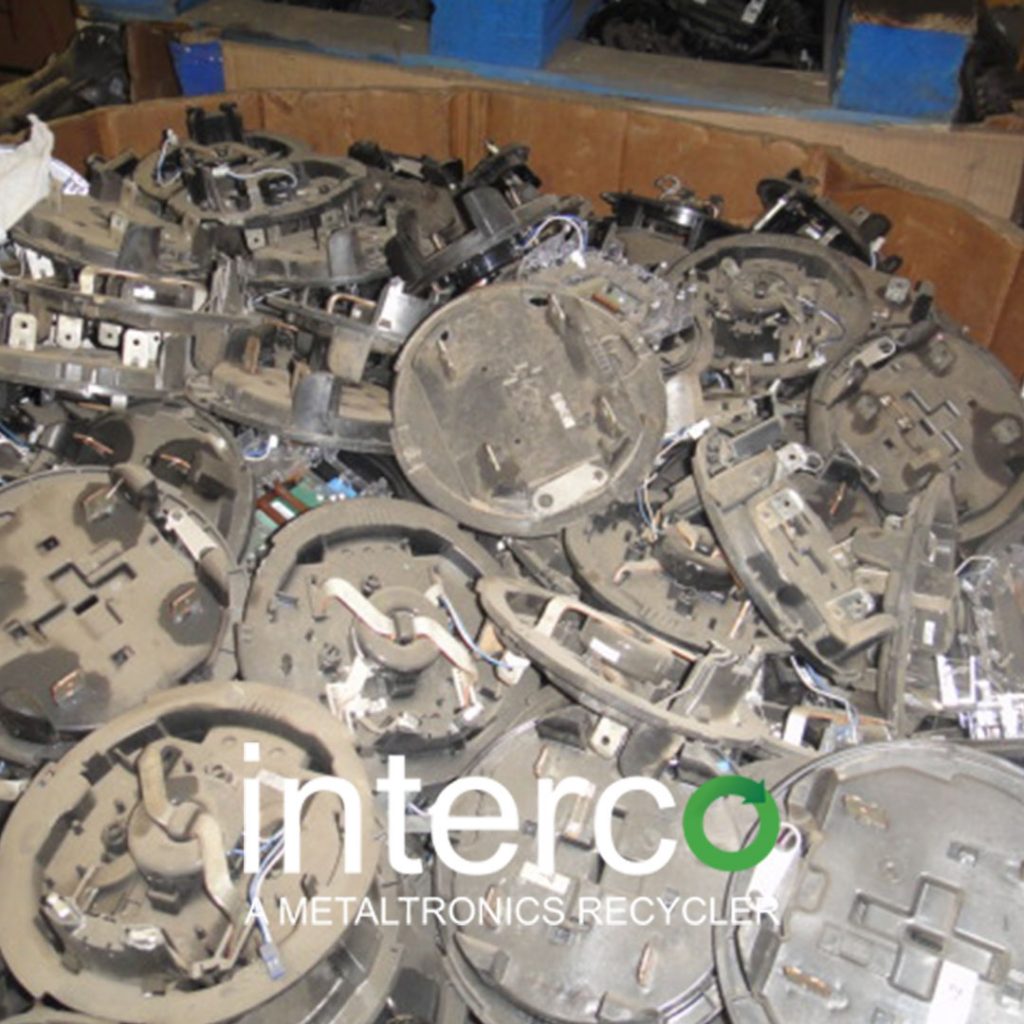 Why Recycle Electric Utility Meters?
Companies like Interco, help retrieve the valuable components of electric utility meters including:
Brass Screws
Copper wire
Aluminum wire
Circuit Boards
Steel
To better serve your company, we ask that you remove the glass covers. Considering that much of the weight of electric meters come from the glass.
Recycle Electric Utility Meters with Interco
In summary, the demand for new technology creates excess scrap. When that scrap ends up in a landfill, it goes to waste. The best solution is to take your electric utility meters to Interco for recycling. This process reduces waste and pollution. Also, we make it quick and painless.
Not only does it help the environment, but also your company's wallet. Interco provides an instant cash infusion into your pockets in exchange for your electric utility meters. Founded in 1996, Interco has grown to be one of the most reputable recyclers of nonferrous scrap in the nation. Lastly, the company continues to lead the way in terms of innovative recycling solutions. To learn more about Interco, click here.
Tagged: