Best Company to Recycle Scrap Electric Utility Meters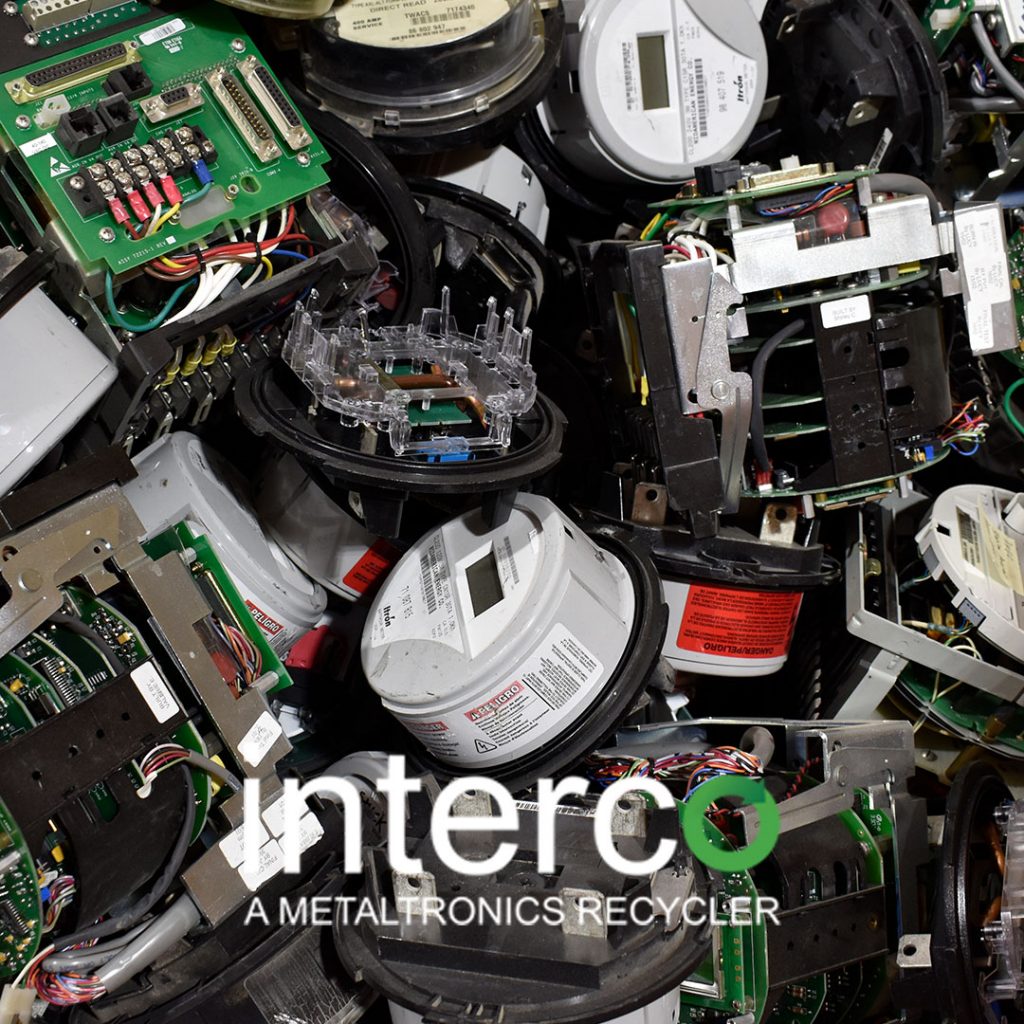 Best Company to Recycle Scrap Electric Utility Meters
Utility meter recycling requires a commitment to quality and safety. Typically, most users let old meters pile up in their warehouse and storage yards. The time to get rid of these piles of scrap sooner or later happens, and recyclers begin their search for the best company to recycle scrap electric utility meters.
Interco works with Electrical Cooperatives, Utility Provider Companies, Utility Industry Consultants, Utility Meter Installers, and Utility Meter Manufacturers to recycle utility meters. Electricity meters, a device for measuring electricity usage, record consumption of electric energy, and communicates information to the utility for monitoring and billing.
The collection of obsolete electric, gas, and water meters continues to cost companies time and money. Once old meters are replaced, the last thing a utility company wants to deal with is a pile of scrap. Companies on the search for the best company to recycle scrap electric utility meters may want to consider Interco.
Interco solves the problem of scrap pile up as we recycle utility meters.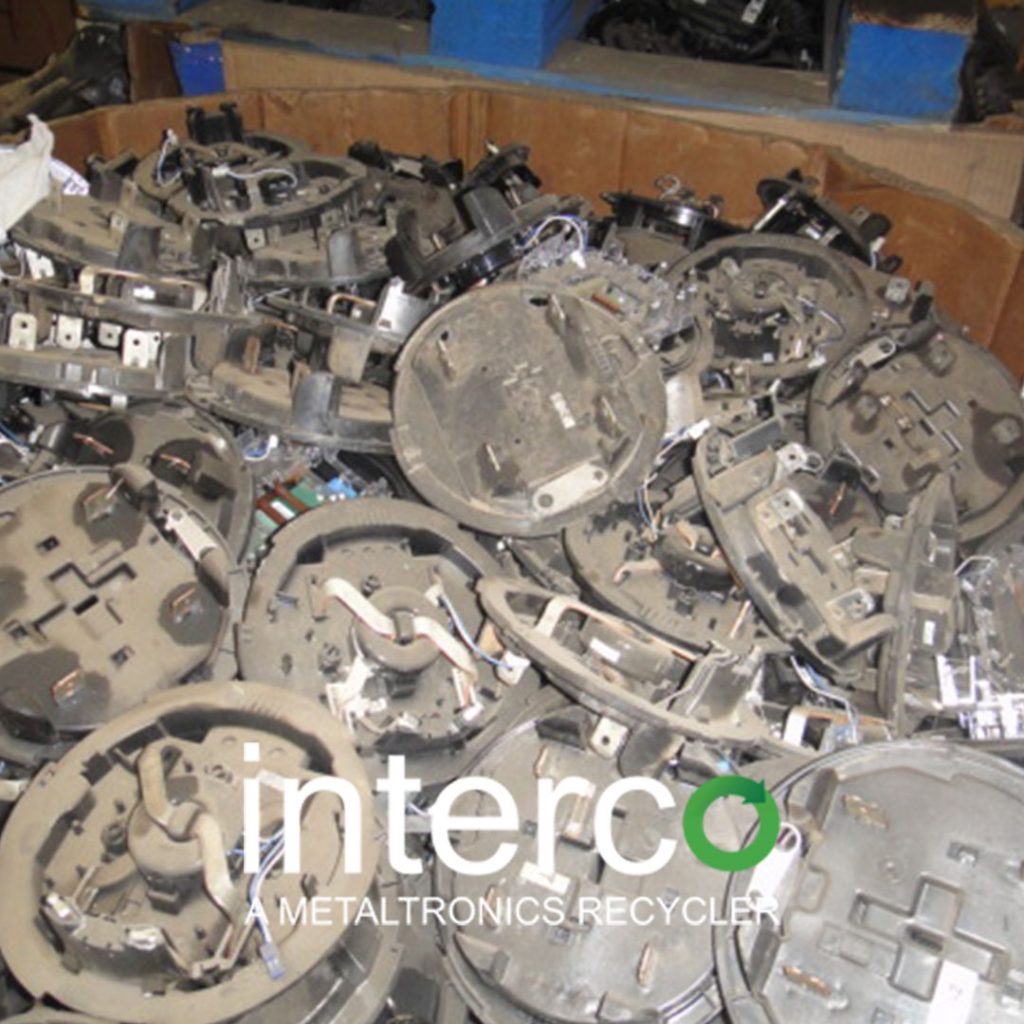 3 Ways to Maximize Your Return
Utility meter recycling keeps material that is deemed hazardous out of the landfills. Interco provides an all-in, picked-up, per pound price for analog and digital gas, electric, and water meters.
Here are a few tips for recycling scrap electric utility meters:
When recycling utility meters, separate digital meters from analog meters to maximize your return.
Remove the glass covers when recycling electric meters to get the highest value for your scrap meters.
Using a Gaylord box maximizes your return when recycling utility meters by reducing labor costs and improving efficiency.
Interco found that this method is much more efficient than a roll-off or dump trailer and maximizes what we can pay by reducing the transportation cost. You can generally get 40-44 Gaylord boxes per 53' van trailer load.
Interco has an abundance of experience recycling scrap electric utility meters, which helps to reduce the amount of material that enters a landfill. As a result, Interco recycles and recovers 98 percent of the material in scrap electric utility meters.
Recycle Scrap Electric Utility Meters
The best company to recycle scrap electric utility meters will be a certified, reputable recycling center. Interco allows your business to rid yourselves of useless scrap by following a safe and efficient process, as follows:
Separate glass and plastic from the meter
Detach stainless steel rings and collars
Refine all nonferrous and ferrous metals
Disconnect circuit boards
Bale cardboard boxes
All material will be recycled by approved ISO 14001 Environmental Management and ISO 45001 Occupational Health and Safety best practices. Interco confirms the exact weights and recorded upon receipt, and we issue a written certificate of recycling.
Recycle Scrap Electric Utility Meters with Interco
Overall, there are never any additional charges or costs at Interco to recycle utility meters. Our systems remove the meters from the waste stream and provide an immediate cash injection back into your utility company. To learn more about what Interco has to offer, click here.
Tagged: