How to Recycle Utility Meters: the Process
Interco works with utility provider companies, utility industry consultants, utility meter installers and utility meter manufactures to recycle utility meters. With the advent of automated SMART meter reading programs, utility companies are retiring thousands of old and obsolete utility meters every year.
Obsolete Utility Meters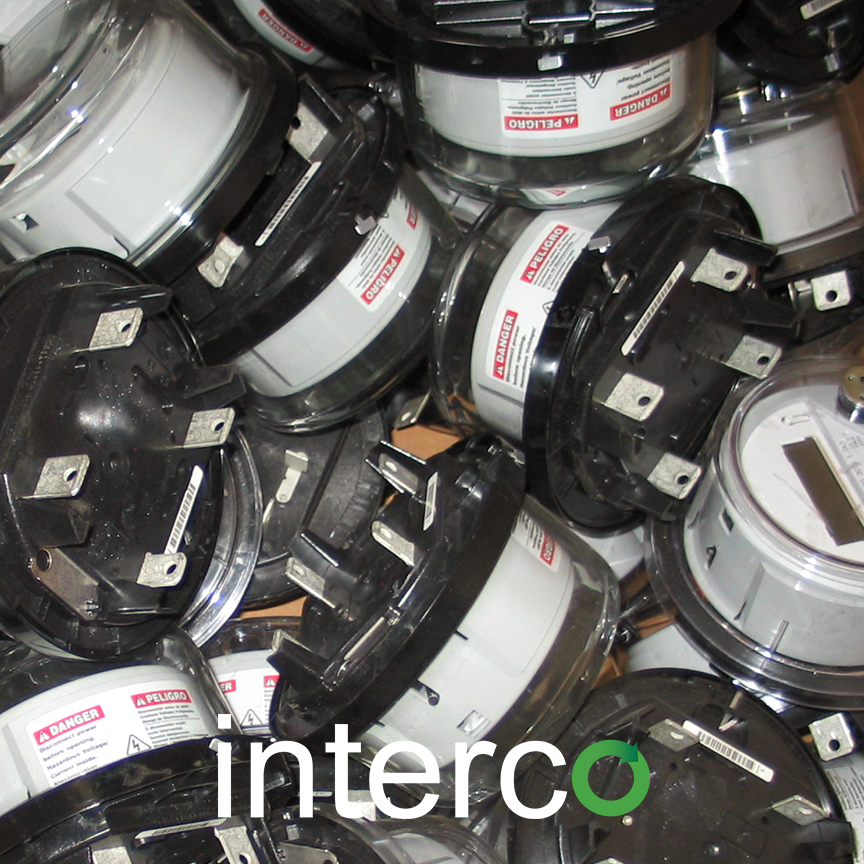 Utility companies will retire more old and obsolete meters in the next decade than in the past 25 years combined. The accumulation of obsolete electric, gas, and water meters continues to unnecessarily cost companies time and money. After swapping out old meters, the last thing any utility company wants to deal with is a pile of old, obsolete utility meters. Interco solves that problem as we recycle utility meters.
Interco makes recycling utilities meters fast and easy. We provide an all-in, picked-up, per pound price for analog and digital gas, electric, and water meters. Therefore, the process is simple and painless. We allow utility companies to focus on updating their systems, while we handle recycling the old obsolete meters in an environmentally friendly and efficient manner and recycle utility meters.
Do Not Resell Utility Meters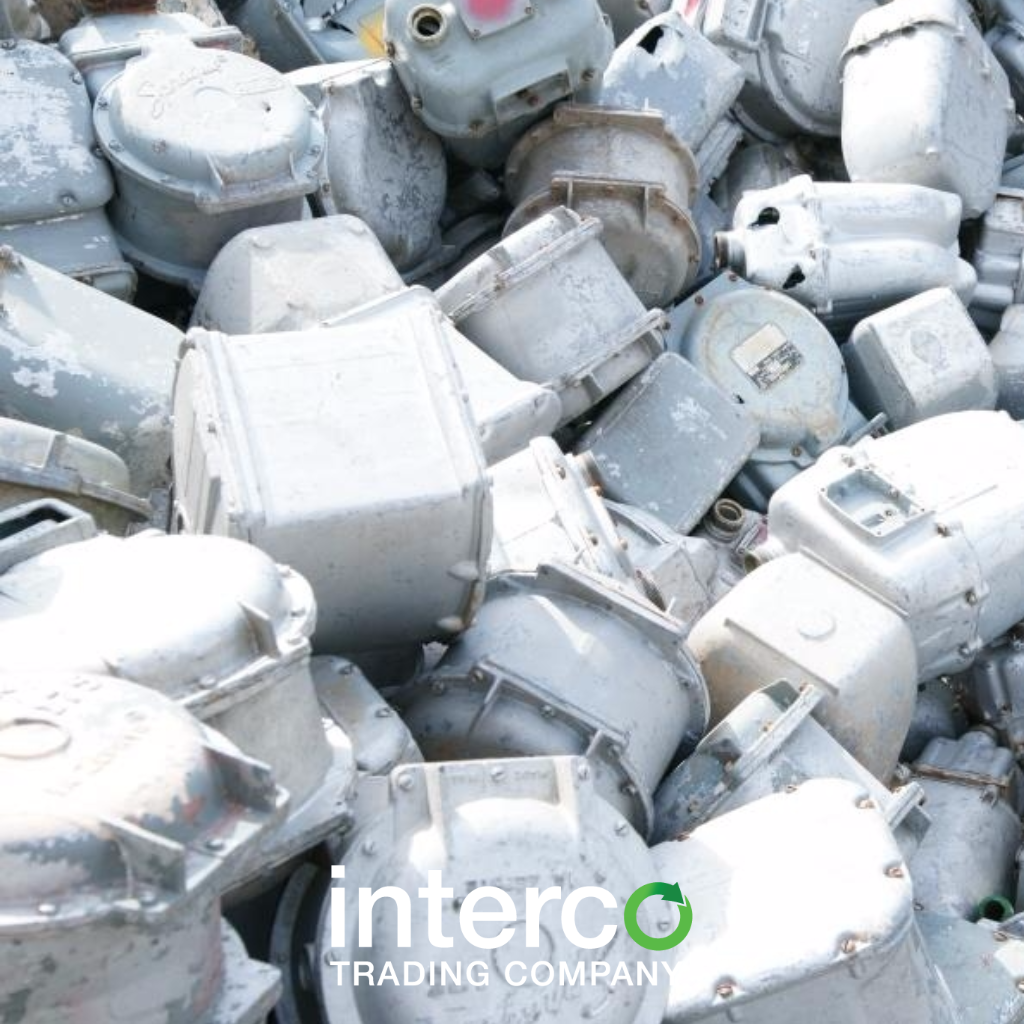 Interco does not test, refurbish or resell utility meters. In fact, we recycle everything and provide a Certificate of Destruction (COD) as proof. We eliminate the potential liability of your meters ending up in landfills illegally. We separate the plastic or glass meter covers or faces from the meters to recycle utility meters. Interco has a wealth of experience recycling meters drastically reducing the material introduction in to landfills. As a result, we provide up to a 98% material recycling and recovery:
Separate glass and plastic from the meter
Detach stainless steel rings and collars
Refine all non-ferrous and ferrous metals
Disconnect circuit boards
Bale cardboard boxes
Packing Utility Meters
We prefer our partners pack the meters loose in palletized corrugated gaylord boxes. Interco found that this method is much more efficient than a roll-off or dump trailer and maximizes what we can pay by reducing the transportation cost. You can generally get 40-44 gaylords per 53' van trailer load. If necessary, Interco can provide pallets and packing suppliers for the accumulation and shipment of meters
Consequently, the only thing we require is that you segregate the analog from the digital. This can be as simple as keeping the meters separate in split gaylords. If you need gaylords we can arrange to have them delivered to you a load or two at a time – depending on how many meters you anticipate.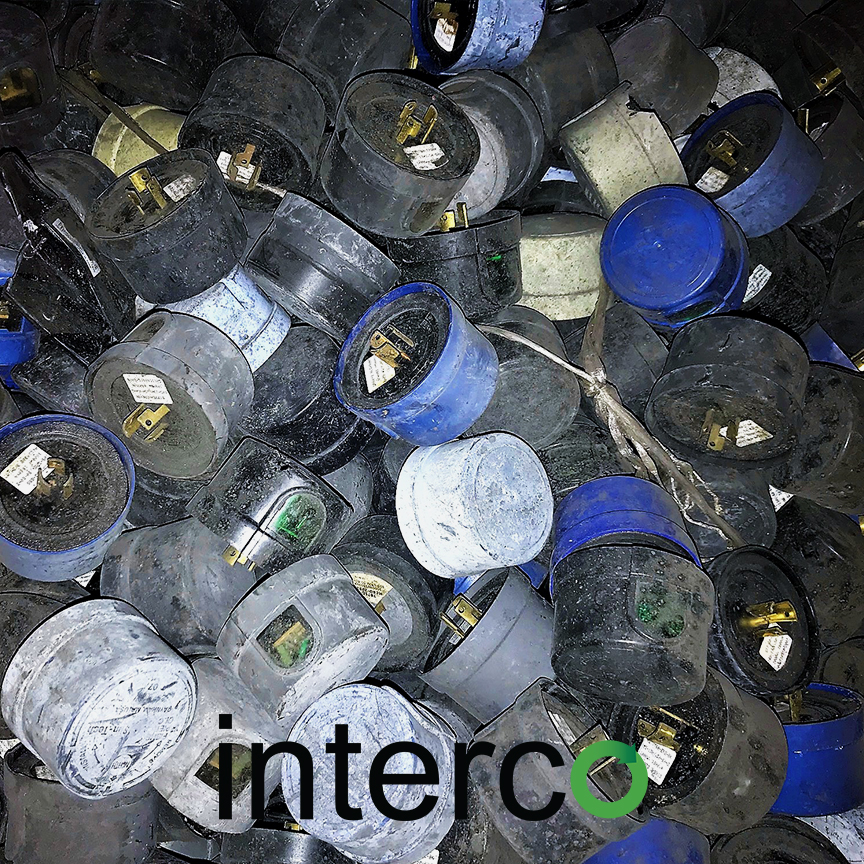 Once agreed, we will issue a Purchase Order (PO) and schedule pick-ups in 53' Dry Van Trailers at your facility. We will then deliver the material to our facility in Madison, Illinois where we will weigh and record each pallet. In addition, we will reconcile the actual weight versus the PO estimate, and process payment to recycle utility meters.
All material will be recycled in accordance with approved ISO 14001 Environmental Management and ISO 45001 Occupational Health and Safety best practices. Interco confirms the exact weights and recorded upon receipt and we issue a written certificate of recycling.
In conclusion, there are never any additional charges or costs at Interco to recycle utility meters. Our systems remove the meters from the waste stream and provide an immediate cash injection back in to the coffers of your utility company.
Tagged: