Buy Scrap Electric Motors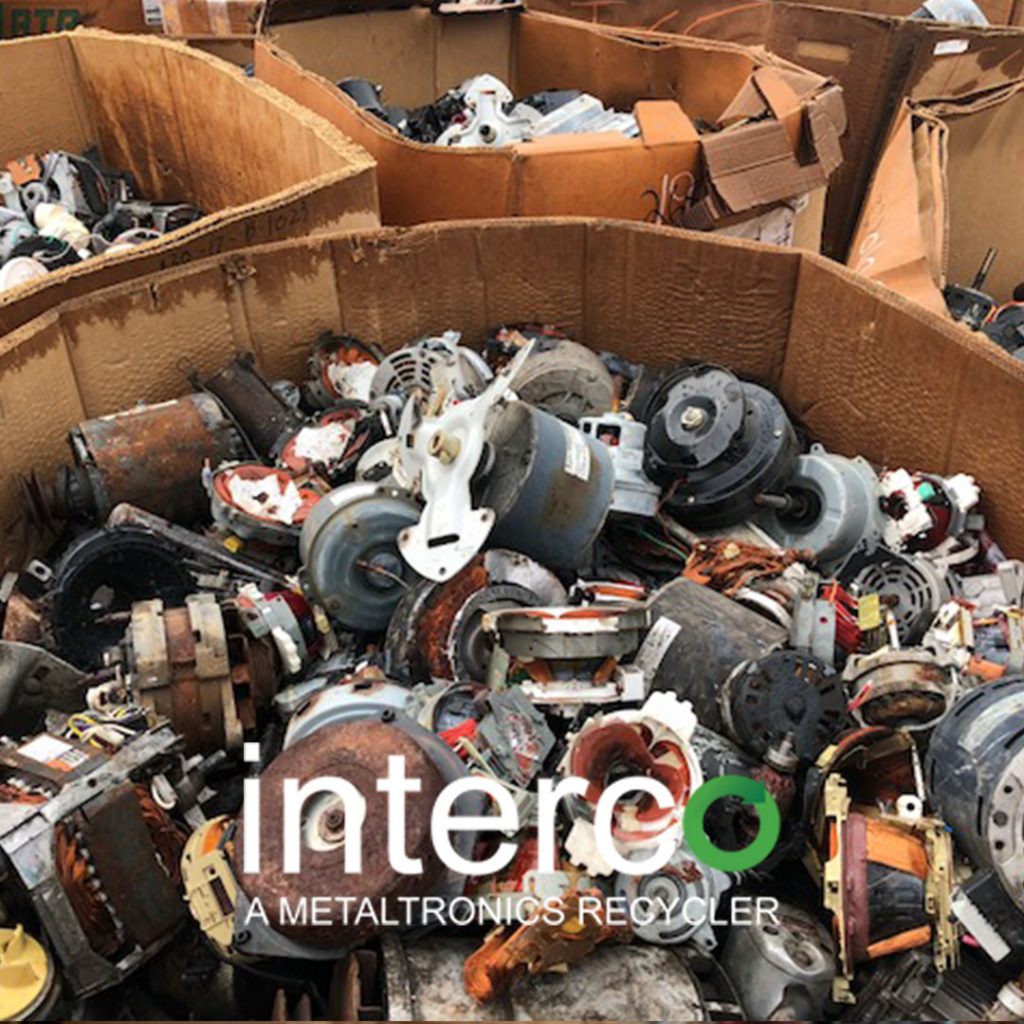 Buy Scrap Electric Motors
Does your company have a pile of electric motors building up?
An electric motor is a machine that converts electrical energy into mechanical energy. Products like modern fans, blowers, and more need electric engines to work.
Recycling centers like Interco buy scrap electric motors and use the material for recycling.
Interco purchases components, whole units, peripherals, batteries and boards and precious metal anywhere in North America for recycling. The company continues to lead the way in terms of innovative industrial recycling solutions.
Interco was founded as an eScrap recycling and processing facility. Now, Interco processes close to a quarter-billion pounds of materials each year. Additionally, the recycling facility separates the complex materials that come from loads of materials by hand if needed. Employees use both hand sorting techniques and mechanical separators to ensure all contaminants have been removed. This ensures the highest prices paid for eScrap in North America.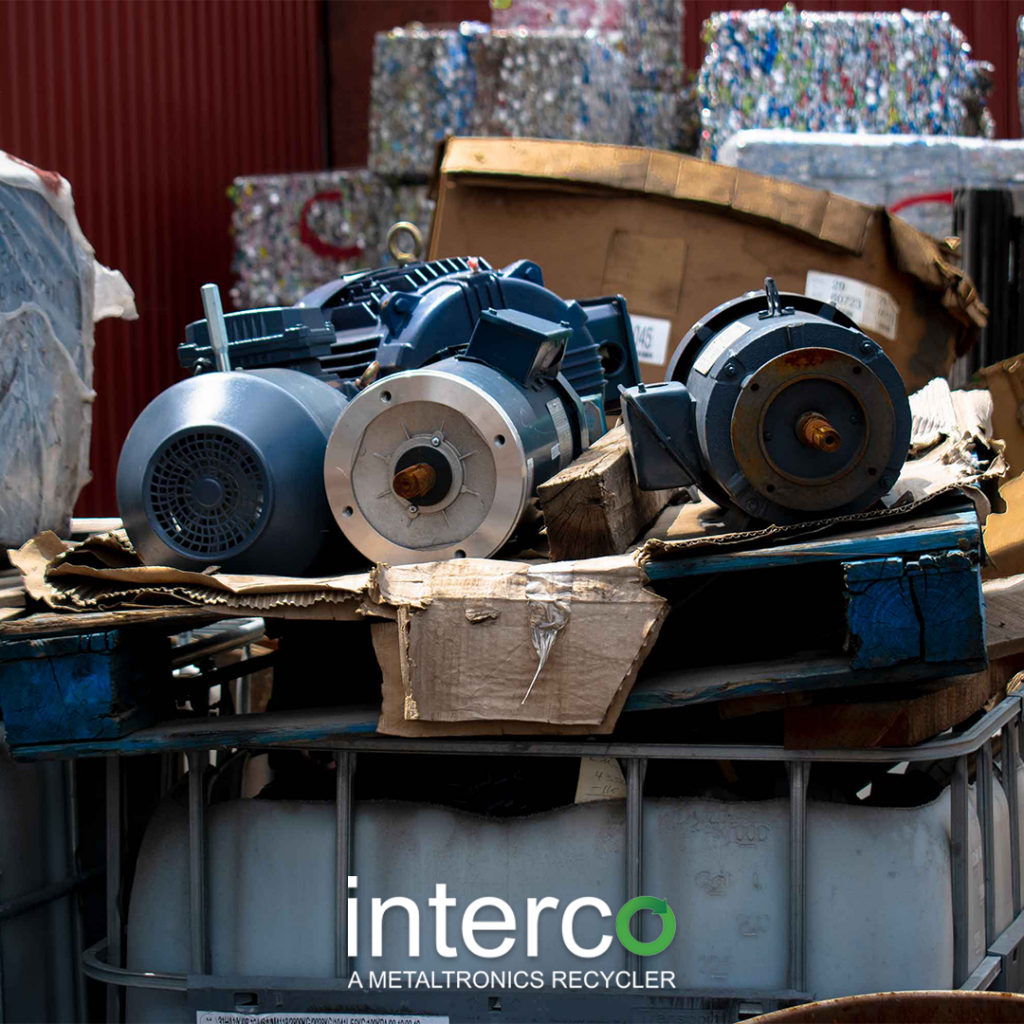 Scrap Electric Motors
There are small, large, and over-sized engines that can be found in like products, for example, microwaves, hand devices, forced air systems and more. In addition, Interco operates on a 40-acre facility that has more than 20 docks. The facility can receive loads by van trailer or dump.
Common household items with electric motors include:
Microwaves
Hand Tools
Air Conditioners
Power Supplies
Starters
Washing Machines
Computers
Common industrial items include:
Transformers
Pumps
Machinery
Manufacturing Equipment
Common automotive items include:
Starters
Alternators
Generators
Recyclers buy scrap electric motors as a part of damaged fans, pumps, or blowers and take them to recycling centers for recycling. In addition, they separate the recyclable parts and set them apart for processing.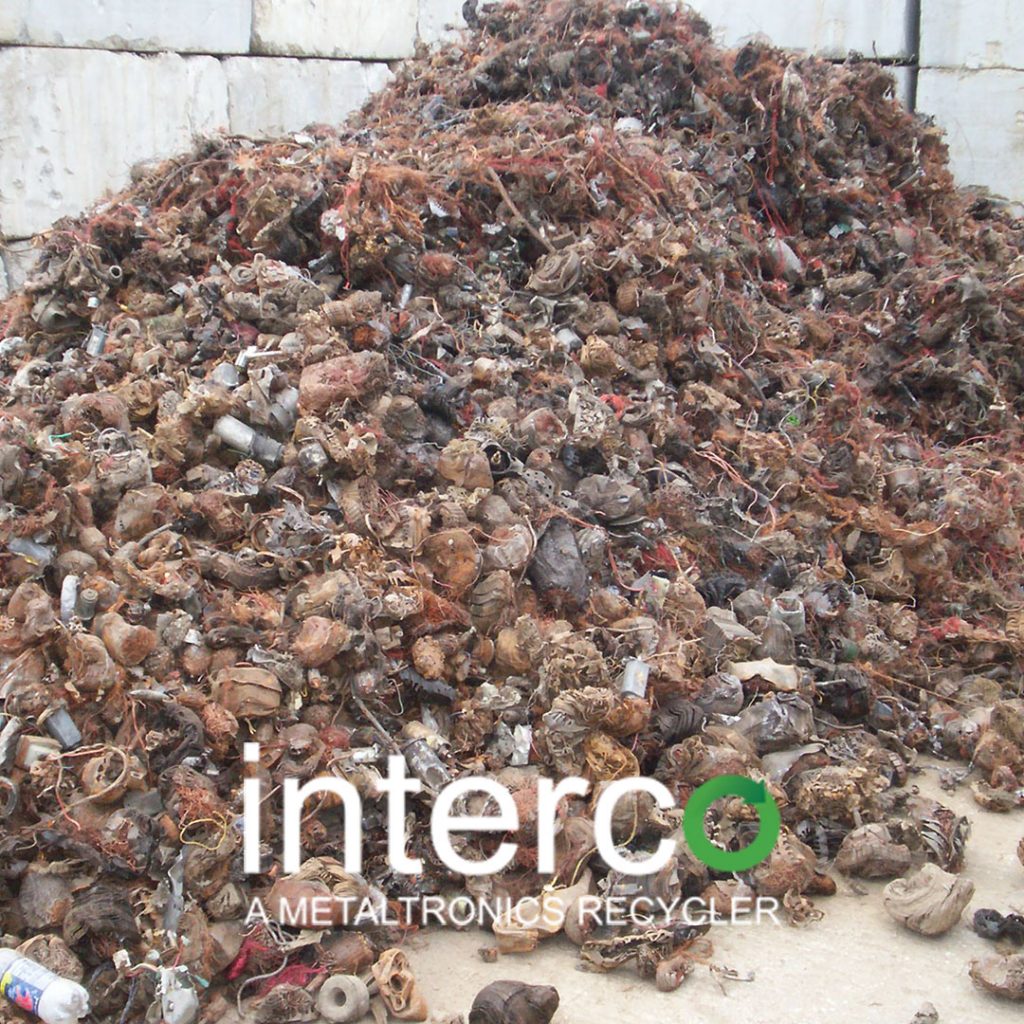 Buy Scrap Electric Motors: The Process
Electric motors, under normal operating conditions, can last between 15 to 20 years or higher. Therefore, the market to buy scrap electric motors is lucrative.
The electric motor is recyclable, thus buyers and sellers in the recycling industry can earn a profit.
Recycling electric motors is essential because of their wide industrial and commercial use. Additionally, Interco specializes in the placement of smelter-ready materials throughout the world utilizing established partnerships with end consumers in the United States, Europe, and Asia.
Recycling is the process of gathering and processing materials that would otherwise be thrown away as trash and turning them into new products. The electric motor is 100% recyclable since most of its components are metallic.
The process of recycling electric motors should be direct and straightforward:
First, the recyclers collect many electric motors as possible to increase the possibility of getting enough copper.
A hammer or hammering mill breaks the metallic casing of the motor.
Then they separate the components and group them according to their materials.
Recyclers take the divided components to their different recycling points and recycle them. Scrap electric motors contain valuable and recyclable metals. The valuable and recyclable metals include:
Copper
Aluminum
Iron
The steel case around the motor
Most motors comprise of valuable copper and aluminum components that increase the value to buy scrap electric motors. However, the exterior of most motors is comprised of steel with a strong shell which protects the more fragile wiring and parts within.
Interco Buys Scrap Electric Motors
Interco processes nonferrous industrial metals, computer, and electronics scrap, and exceeds in difficult to recycle allows, lithium-ion batteries, metallic powders, and solar panels. Interco processes more than 1,000 tons of scrap electric motors each month.
The Interco trading department works with industrial consumers and suppliers of nonferrous scrap materials throughout North, Central, and South America. Additionally, the department has contracts with smelters and refineries worldwide to hedge against a quickly changing marketplace.
Interco can receive materials in end dumps, by rail car, by flatbed, or in traditional 53' enclosed van trailers. If you cannot transport them yourself, Interco offers delivery, pickup, full truckload, and LTL services. The 400,000+ sqft. Interco operates on is centrally located on the Illinois-side of St. Louis in the shadows of the Gateway Arch.
To learn more about how to recycle electric motors, click here to get in touch with Interco.
Tagged: