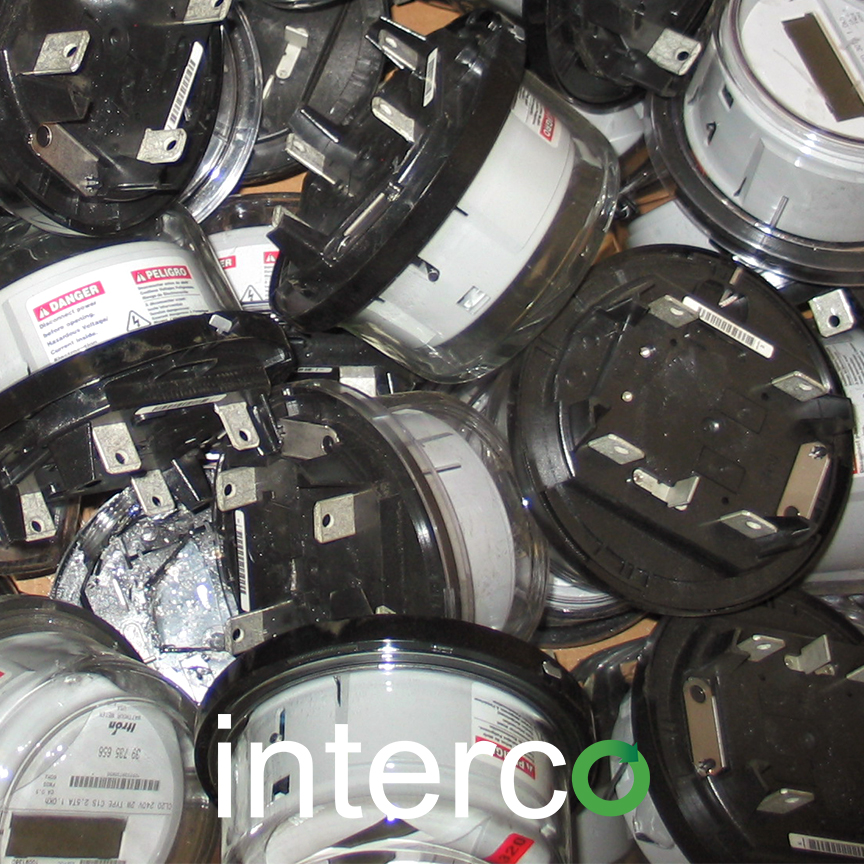 Recycling electrical meters is very important because of their uses and benefits to the scrap industry and gas companies. Electric meters are constantly changing out meters to upgrade their technology. Proving the need for recycling electric utility meters. Utility meters are used for many measurements:
Electricity meters
Smart meters
Gas meters
Water meters
Heat meters
With new technology emerging, there is becoming more replacing and less use of manual utility meters and more use of smart meters.Because of this, it requires minimal effort for companies to collect data from and produce invoices. All it takes is for a van to drive through the neighborhood as oppose to the meter man or woman having to walk from house to house. Therefore, instead of discarding and having a stockpile of scrap utility meters, Interco will recycle the scrap utility meters. Until every company possesses these new meters, it is very important that everyone recycles their scrap utility meters.
Preparing to Send Scrap Utility Meters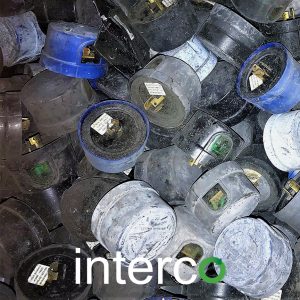 At Interco, we have a massive warehouse located in Illinois where we recycle thousands of pounds of scrap. We want your scrap utility meters. Trucks bring in scrap to our warehouse and we handle plenty of electrical meter recycling. Before you send, we ask that you try and remove the glass cover from scrap utility meters when planning to recycle utility meters. Scrap utility meters come in a few different forms.
Analog meters with glass cover
Digital meters with glass cover
Digital meters with plastic covers
We ask that you do your best to remove glass covers when recycling electrical meters. Much of the weight of the meter comes from the glass covering. That way, when you decide to recycle utility meters they come in a form that can be completely recycled.
Process of Recycling Utility Meters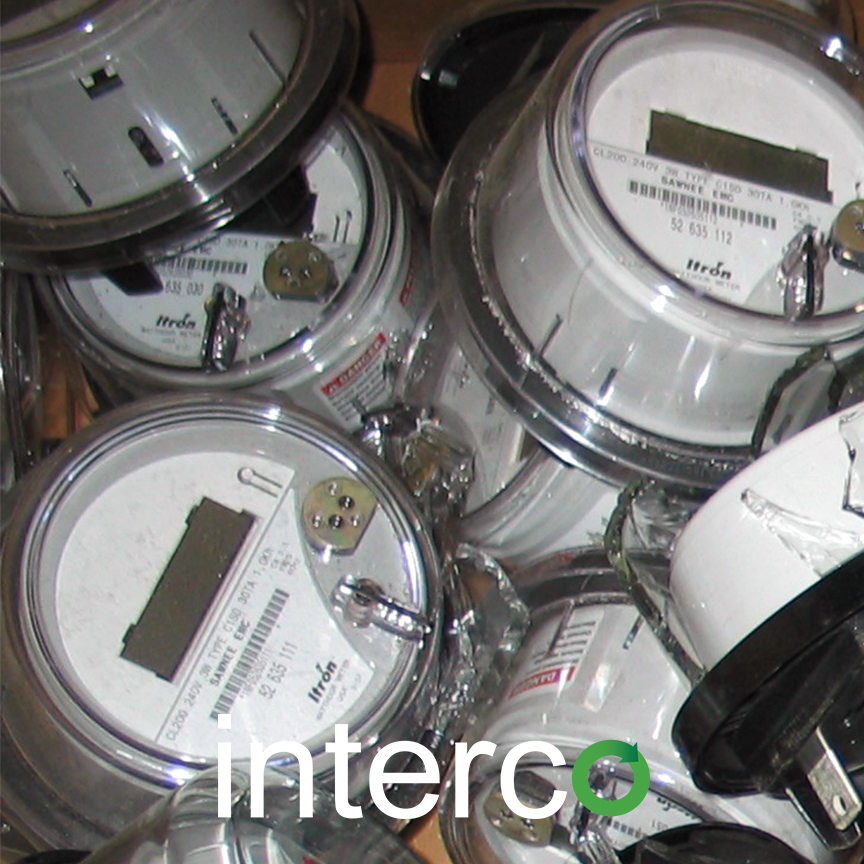 Detachment of steel rings and collars from scrap meters
Pulling of precious metals from meters
Disconnection of circuit boards
Baling cardboard boxes
Interco allows your business to rid yourselves of useless scrap and help your business save time to technologically advance. Therefore, by recycling your scrap utility meters, Interco can take very beneficial metals and parts from your scrap utility meters to recycle utility meters. We go through the process of dismantling the scrap utility meters. These pieces and parts include:
Brass screws
Copper wire
Aluminum wire
Circuit boards
Steel
Conclusion
There is a demand to recycle utility meters due to the amount of advancing technology happening. Electric meter recycling is very important in this aspect. First, we believe at Interco that it is very beneficial to find the right recycler for scrap utility meters. Then, at Interco we recycle many different scrap utility meters and at a high volume. We are looking to find these scrap utility meters and benefit your business. We want you to be able to advance without owning a stockpile of scrap utility meters. If you have an questions, or are interested in electric meter recycling, please click here.
Tagged: