Three Best Ways to Dispose of Scrap Brass Shells
Three Best Ways to Dispose of Scrap Brass Shells
Brass-cased cartridges are the most popular type of ammunition on the market today due to durability, corrosion resistance, and ease of reloading. Scrap brass shells eventually start to pile up. Consequently, there's no use holding on to old junk that no longer serves a purpose.
Manufacturers produce large amounts of scrap brass shells. While how to dispose of scrap brass cartridges can seem challenging, Interco offers competitive pricing for brass shells and other scrap metal to perform a reuse process.
Whether brass shells, casings, or range lead, the life of each brass casing evolves from a brass coil that is made from a combination of zinc and copper. The process to recycle brass shells discovers metal shell housings with low degrees of aluminum and manganese bronze.
The case is frequently made of brass because it is resistant to corrosion. Several recyclers and manufacturers believe that ammunition cannot be recycled, however, the material is completely recyclable. Consequently, the issue is finding an association with the resources and equipment to sufficiently recycle brass shells.
The process to dispose of brass shells starts by knowing the parts of the material:
The projectile
Packaging
Black powder
The groundwork
Copious associations – comprising of the military, gun stores, and ammunition manufacturers – face the issue of how to handle undesirable or expired ammunition.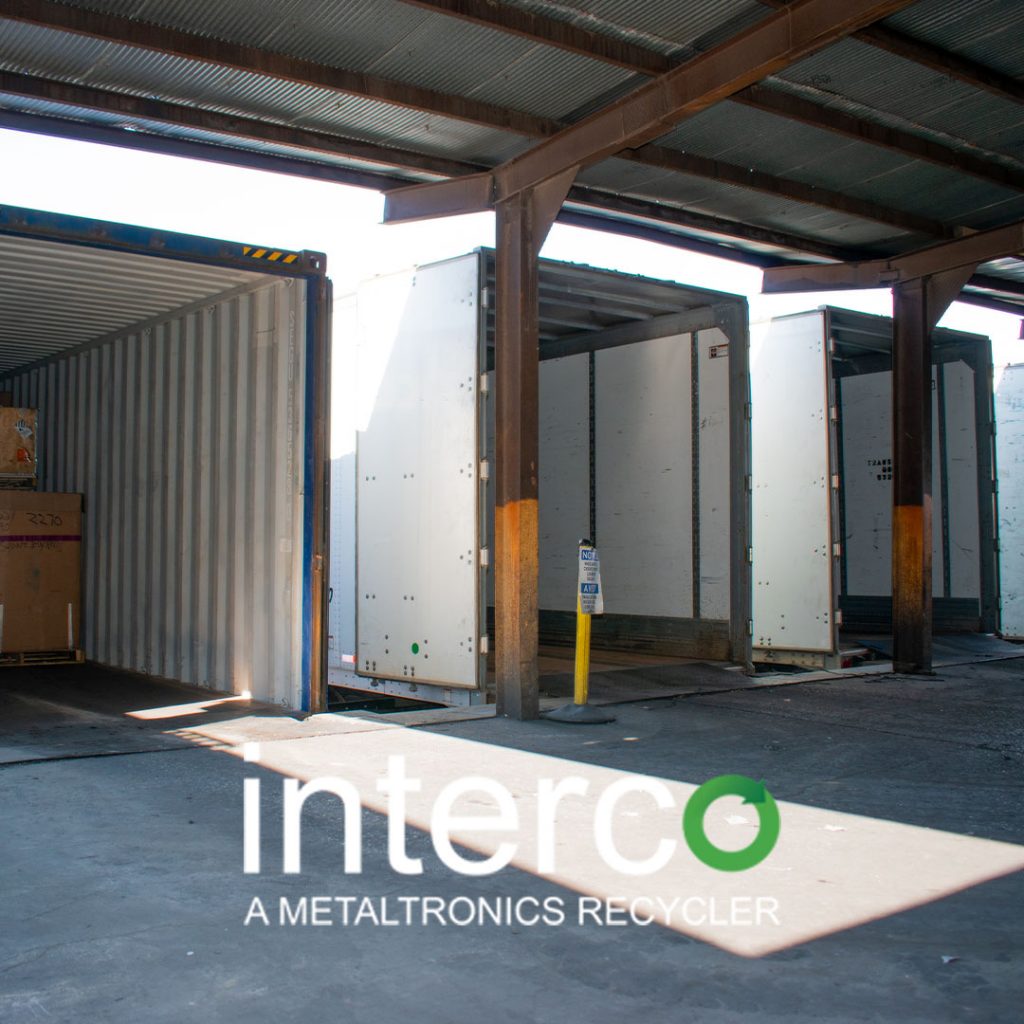 What are the Three Best Ways to Dispose of Scrap Brass Shells?
Recycle
Recycling scrap brass shells may not be as simple as recycling any plastic or paper, but it is possible. Ammunition once-fired becomes a fully recyclable brass casing. In fact, all types of brass can be scrapped, but those that are clean have a higher value.
Whether a firing range, gun store, ammunition manufacturer, or government entity, the process to recycle and reuse brass shells, casings, and range lead can earn a business extra money on scrap metal.
Ammunition must be inert to be recycled. Any live cartridges cannot be recycled for safety reasons. Once complete collecting scrap brass shells find a recycling center that accepts scrap metal – particularly scrap brass shells. These recycled shell casings make new ammunition, thus decreasing the use of raw materials.
Give Away
Whether looking to free up space or no longer have use for scrap brass shells, local gun ranges will accept unwanted ammunition. In fact, occasionally locations will accept dud rounds to dispose of them safely and effectively. Police stations will also sometimes accept donations of small amounts of ammunition.
Drop Off
If either option above does not work, there may be a nearby hazardous waste drop-off location willing to take throw-away ammunition. Often, these locations are not willing to collect ammunition daily.
Numerous associations understand the importance of gun safety, which includes the safe disposal of ammunition. Moreover, these associations often include:
Military
Gun stores
Ammunition manufacturers
Listed above are great ways to dispose of scrap brass shells that are safe, eco-friendly, and possibly profitable. Furthermore, it is important to avoid harmful disposal of ammunition.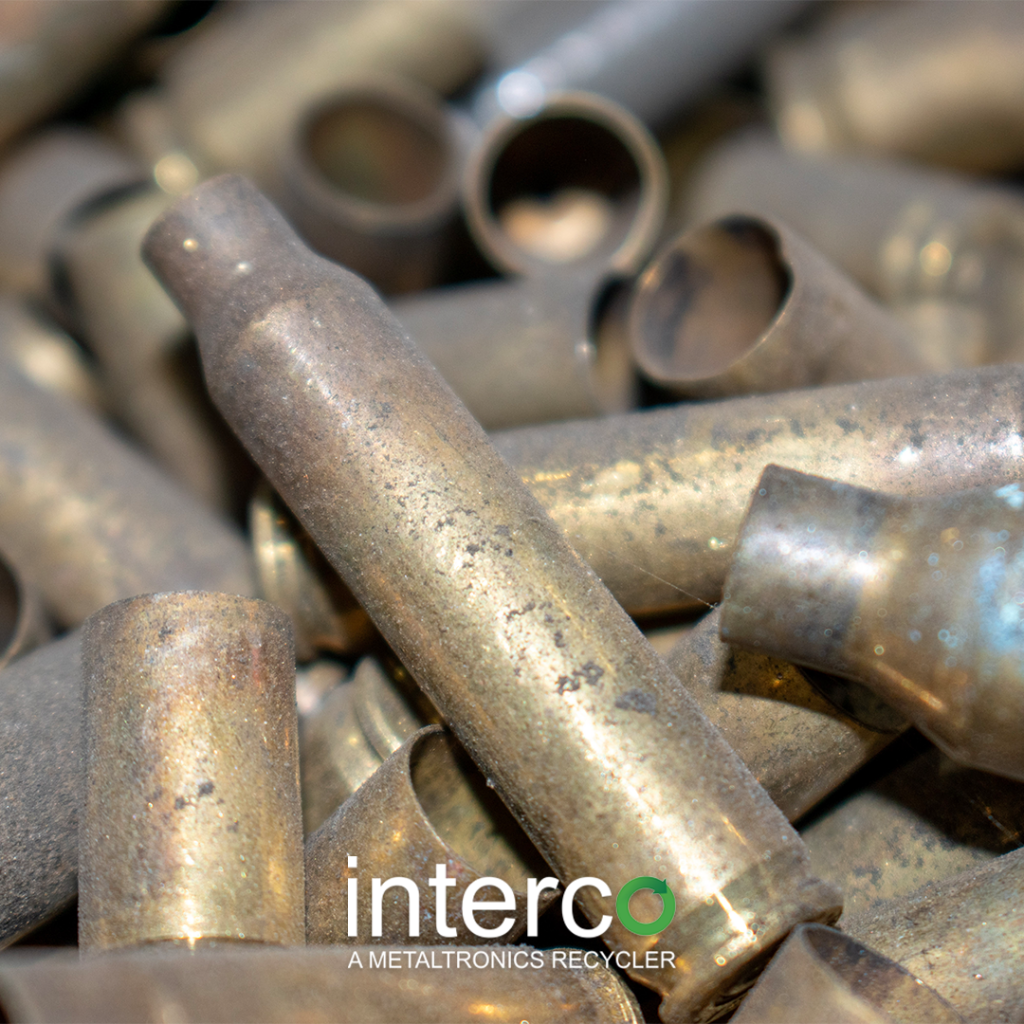 How Not to Dispose of Ammunition
Never bury ammunition that has reached its expiration date. The lead often used in manufacturing ammunition is harmful to the environment, especially if it leaks and contaminates the water supply. Tossing old ammunition can also create a problem as the collection process could ignite a fire. Additionally, it is a common misconception that ammunition can be soaked in oil to soil the gunpowder. This method is not a reliable disposal method.
Brass shells are important to collect and recycle, though easy to do.
Established in 1996, Interco has grown to prominence as one of the most reputable recyclers of nonferrous scrap in the United States. The company is experiencing significant market position growth due to several factors that suggest steady acceleration for years to come. Also, Interco buys components, whole units, peripherals, batteries and boards, and precious metal anywhere in North America for recycling.
Interco Recycles Scrap Brass Shells
Scrap brass shells are the most popular type of recycled ammunition. Numerous associations – including the military, gun stores, and ammunition manufacturers – face the issue of how to manage undesirable or lapsed ammunition. Interco will work with you to fulfill any of your ammunition recycling needs. Similarly, Interco purchases components, whole units, peripherals, batteries and boards, and precious metal anywhere in North America for recycling. The company continues to lead the way in terms of innovative industrial recycling solutions. The team at Interco offers delivery, pickup, full truckload, and LTL services. Click here to learn more about Interco's services.
Tagged: