Three Things to Look for in a Brass Shells Recycler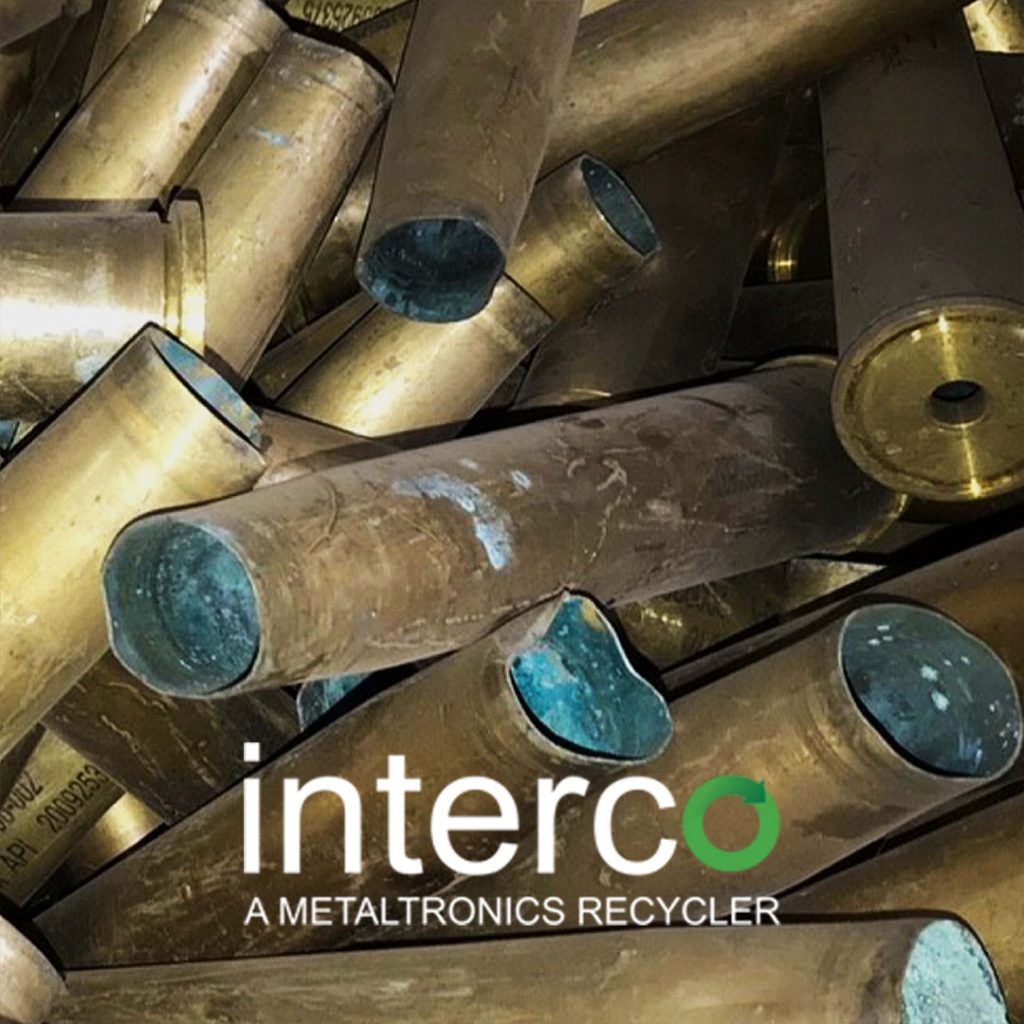 Three Things to Look for in a Brass Shells Recycler
If your business has a large quantity of scrap brass shells, the process to recycle and reuse brass shells, casings, and range lead can result in extra money. Several associations – including the military, gun stores, and ammunition manufacturers – face the issue of how to manage undesirable or lapsed ammunition. If your business has a large quantity of scrap brass shells, earn the best prices scrap brass shells can offer.
Whether a firing range, gun store, ammunition manufacturer, or government entity, industries that work with brass know that all types of brass can be scrapped. Although, those that are clean have a higher value.
Interco recycles spent brass shells and cartridges, indoor/outdoor range lead, demilled military ordnance, tactical munitions, and artillery shells. Additionally, ammunition must be inert to be recycled. Any live cartridges cannot enter the recycling process for safety reasons. Often, businesses and companies with scrap metal search 'best prices scrap brass shells' once they have collected a surplus of the material. The brass casing is recyclable, so after a round has been fired at the range, this portion is recyclable.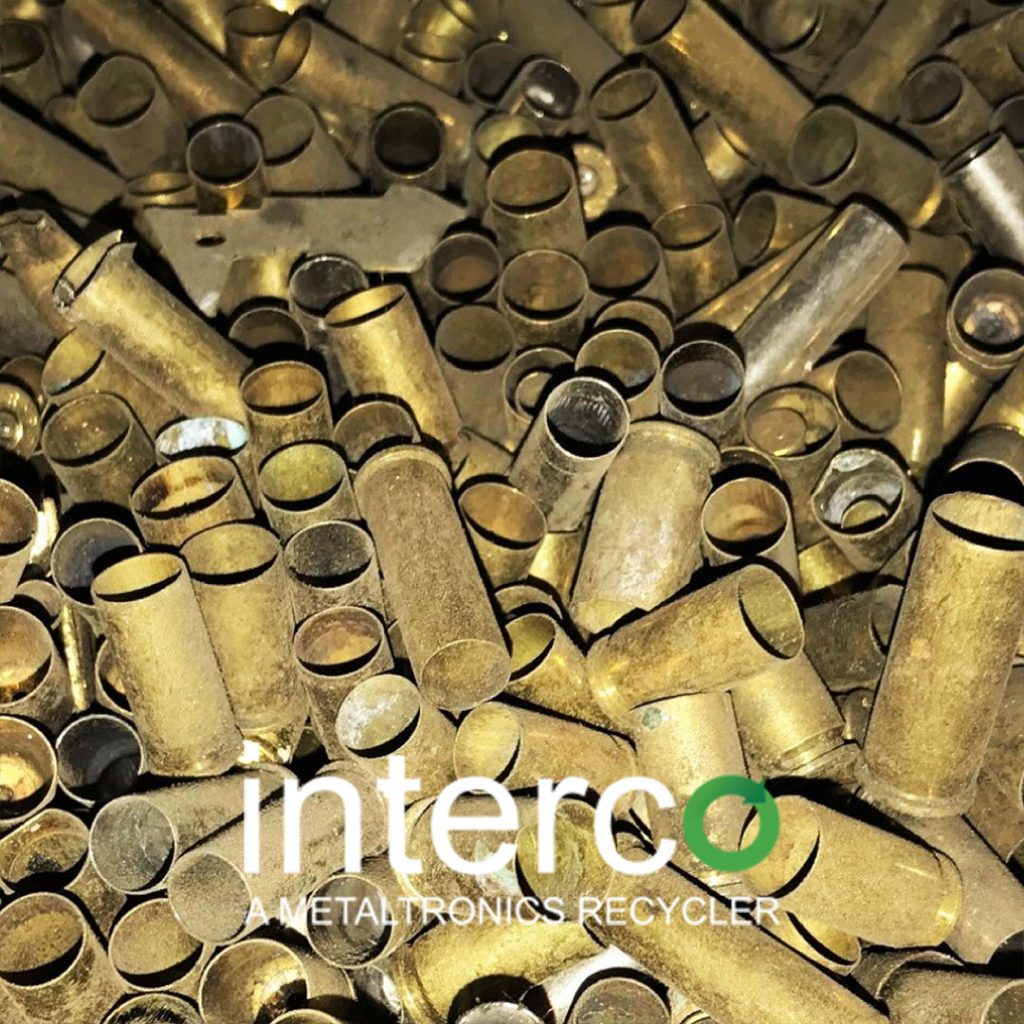 Three Things to Look for in a Recycler
Numerous recyclers and manufacturers assume that ammunition cannot be recycled, however, the material is completely recyclable. Therefore, the issue is finding an association with the resources and equipment to adequately recycle brass shells.
The process to recycle scrap brass shells starts by understanding the parts of the material:
The projectile
Packaging
Black powder
The groundwork
Shell alloys are usually made from brass, aluminum, or steel. Occasionally, chrome, nickel, silver, or even gold plate brass shells. After arranging the brass shells, the recycling process then continues. Beyond the search, for the best prices for scrap brass shells, it is important to consider the facility's recycling process. Established in 1996, Interco has grown to prominence as one of the most reputable recyclers of nonferrous scrap in the United States.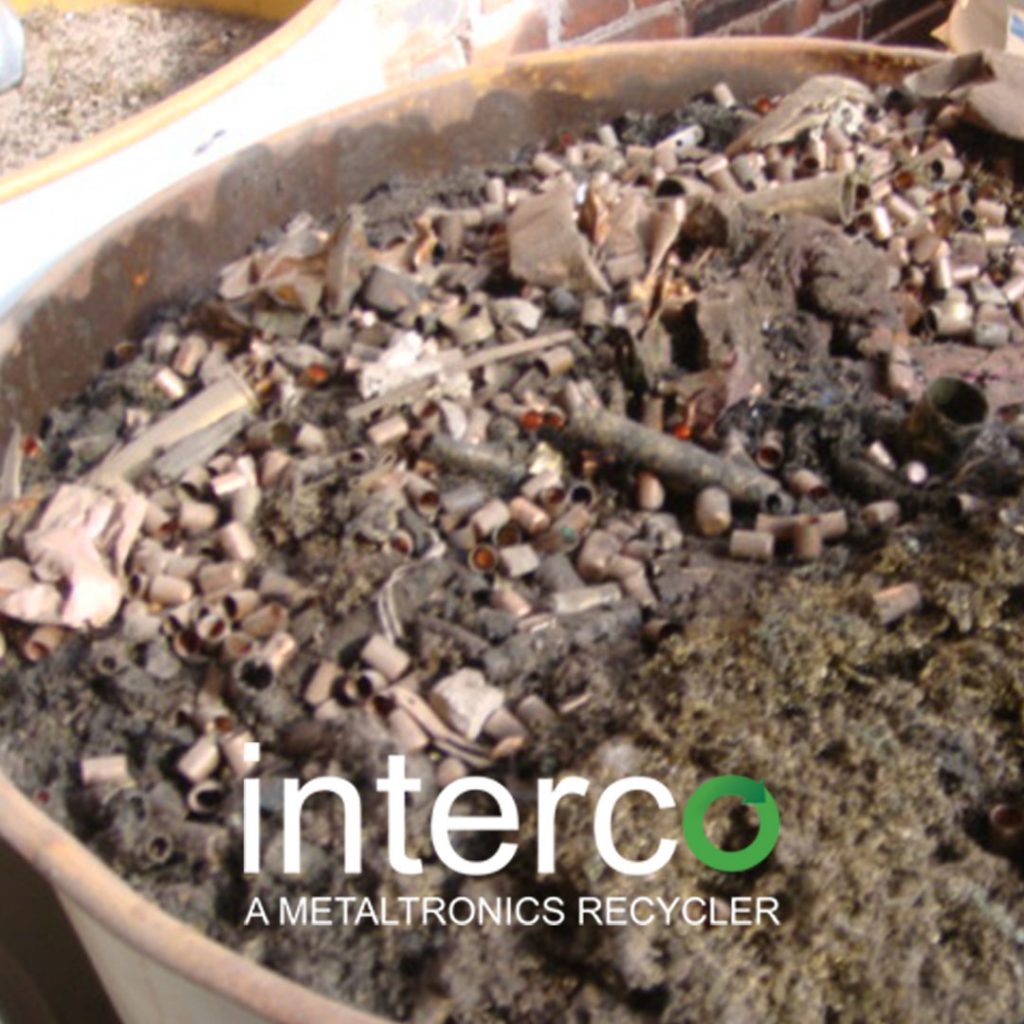 Recycling Method
After sorting the brass shells, the recycling process then proceeds with the following:
Removing the shell.
Shells pop in a high-temperature kiln.
A quality control supervisor verifies the shells are ready to proceed.
The shells enter a cleaning process in order to remove as much lead and dirt as possible.
Inspectors then run clean-and-popped shells through a shaker table.
Next, a hammer mill or shredder takes the shells and deforms them into smaller pieces. Aggregator machines take these pieces and load them for transportation.
Finally, the shells transfer to a brass mill. Brass shells are then melted, combined, and mixed with metallic elements to achieve a specific blend.
To finish the recycling process, brass shells are then formed into rod or ingot. Consequently, Interco purchases scrap brass cartridges across the United States.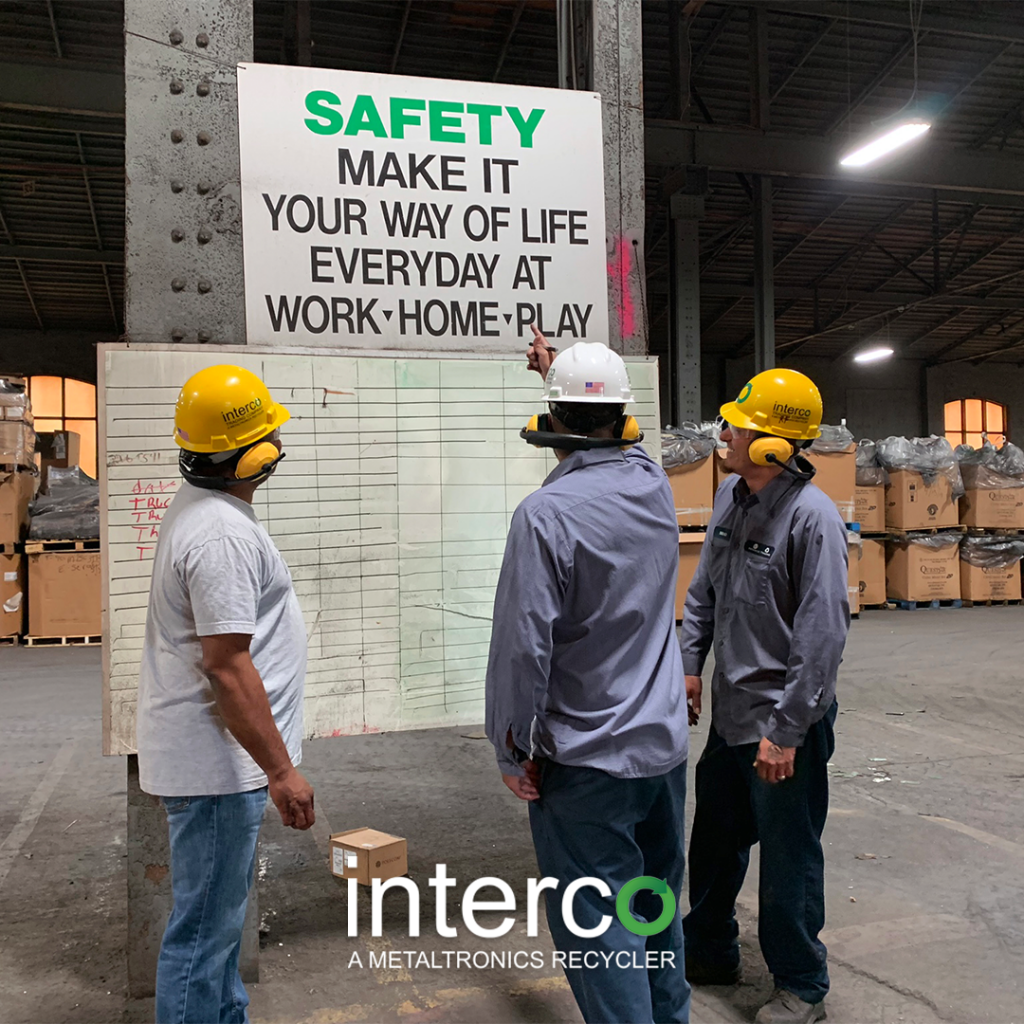 Recycling Certifications
Most recycling companies apply for several certifications for their recycling company. When a recycling company applies for a national recycling certification, they are prompted to complete a professional training program that educates them on the recycling best practices.
Interco became only the second electronics refurbishing and recycling company in the world to achieve the coveted Responsible Recycling R2:2013 Standard Certification. Sustainable Electronics Recycling International (SERI) manages the standard. The R2:2013 Standard offers general principles and practices for IT equipment disposal vendors.
Recycling Violations
Finding a recycling company that has no violations is highly recommended. There are a couple of reasons why a recycling company would be given a recycling violation, which frequently comes with a substantial fine to discourage professional recyclers from breaking current recycling rules. Recycling violations can be something as straightforward as not correctly separating the recyclables into their appropriate container, or something as significant as not following OSHA's safety guidelines.
Conclusion
Scrap brass shell casings are a highly popular type of recycled ammunition. Their popularity originates from the shell casings' durability, corrosion resistance, and ease of reloading. Interco will work with you to fulfill any of your ammunition recycling needs. Numerous associations look online for the 'best prices scrap brass shells.' Four patent-pending material processing plants give Interco the capacity to process more than 10 million pounds of computers, electronics, batteries, solar panels, and alternative energy generation and storage equipment monthly. The team at Interco offers delivery, pickup, full truckload, and LTL services. Click here to learn more about Interco's services.
Tagged: