Who Can Buy Scrap Brass Shells?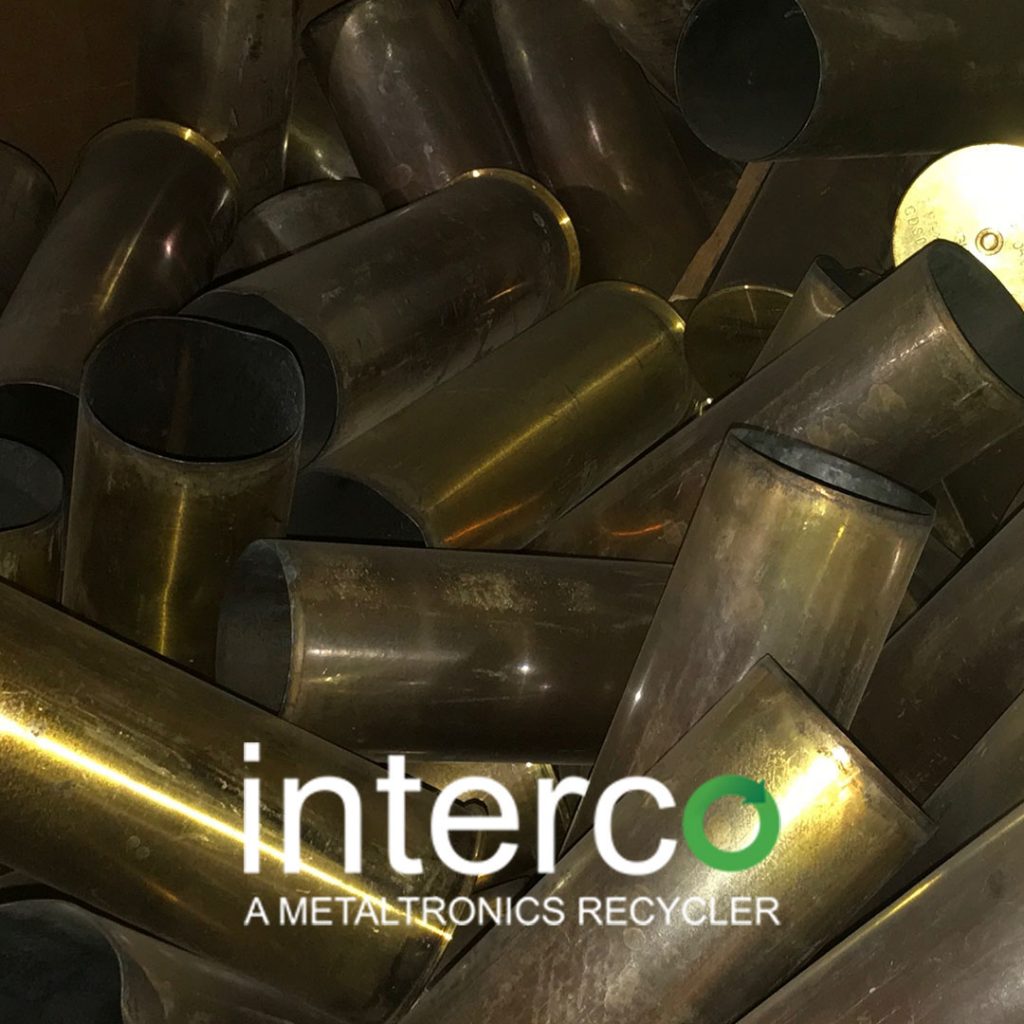 Who Can Buy Scrap Brass Shells?
It's true that brass – even what a business might consider scrap – can earn cash.  
Whether brass shells, casings, or range lead, the life of each brass casing evolves from a brass coil that is made from a combination of zinc and copper. The reuse process for brass shells finds metal shell housings with low degrees of aluminum and manganese bronze.
Numerous organizations – including the military, gun stores, and ammunition manufacturers – tackle the issue of how to handle undesirable or expired ammunition. As a result, many recycling centers like Interco buy scrap brass shells.
The process to recycle brass shells discovers precious metals that the reuse process extracts in order to manufacture new ammunition.
The case is often composed of brass due to the metal's resistance to corrosion. Despite the composition, several recyclers and manufacturers think that ammunition cannot be recycled, however, the material is completely recyclable and profitable.
In fact, the recycling process for scrap brass shells has many economic and environmental benefits that ammunition users are often unaware of. Although, the issue may be finding an association with the resources and equipment to sufficiently recycle brass shells.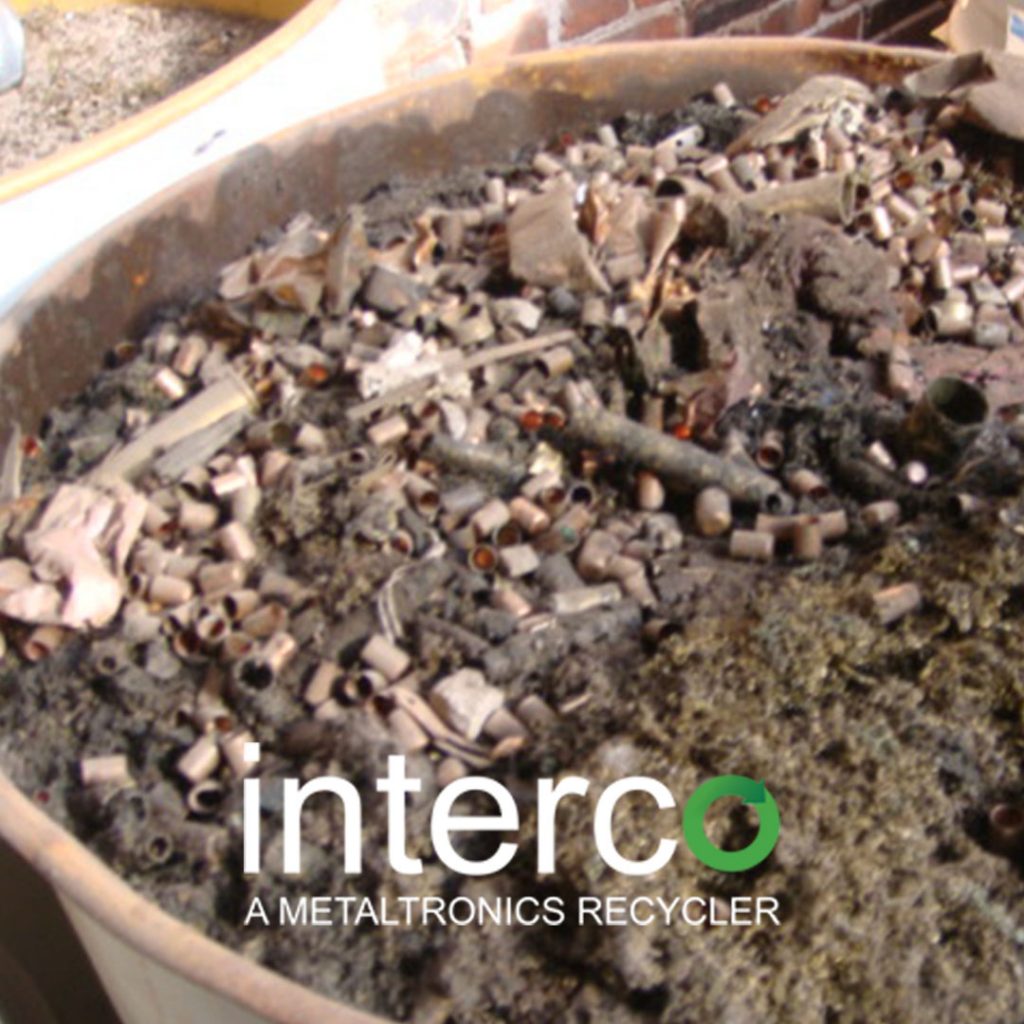 The Scrap Brass Shells Recycling Process
Manufacturers produce large amounts of scrap brass shells. While where to recycle scrap brass cartridges can seem difficult, Interco will buy scrap brass shells and other scrap metal to perform a reuse process.
Shell alloys are usually containing brass, aluminum, or steel. Sometimes, brass shells are plated with chrome, nickel, silver, or even gold. After sorting the brass shells, the recycling process then proceeds with the following:
Removing the shell.
Shells are "popped" in a high-temperature kiln.
A quality control supervisor verifies the shells are ready to proceed.
The shells are then cleaned to remove as much lead and dirt as possible.
Inspectors then run clean-and-popped shells through a shaker table.
Next, a hammer mill or shredder takes the shells and deforms them into smaller pieces. Aggregator machines take these pieces and load them for transportation.
Finally, the shells are taken to a brass mill. Brass shells are then melted, combined, and mixed with metallic elements to achieve a specific blend.
To finish the recycling process, brass shells are then formed into rod or ingot. Consequently, Interco purchases scrap brass cartridges across the United States.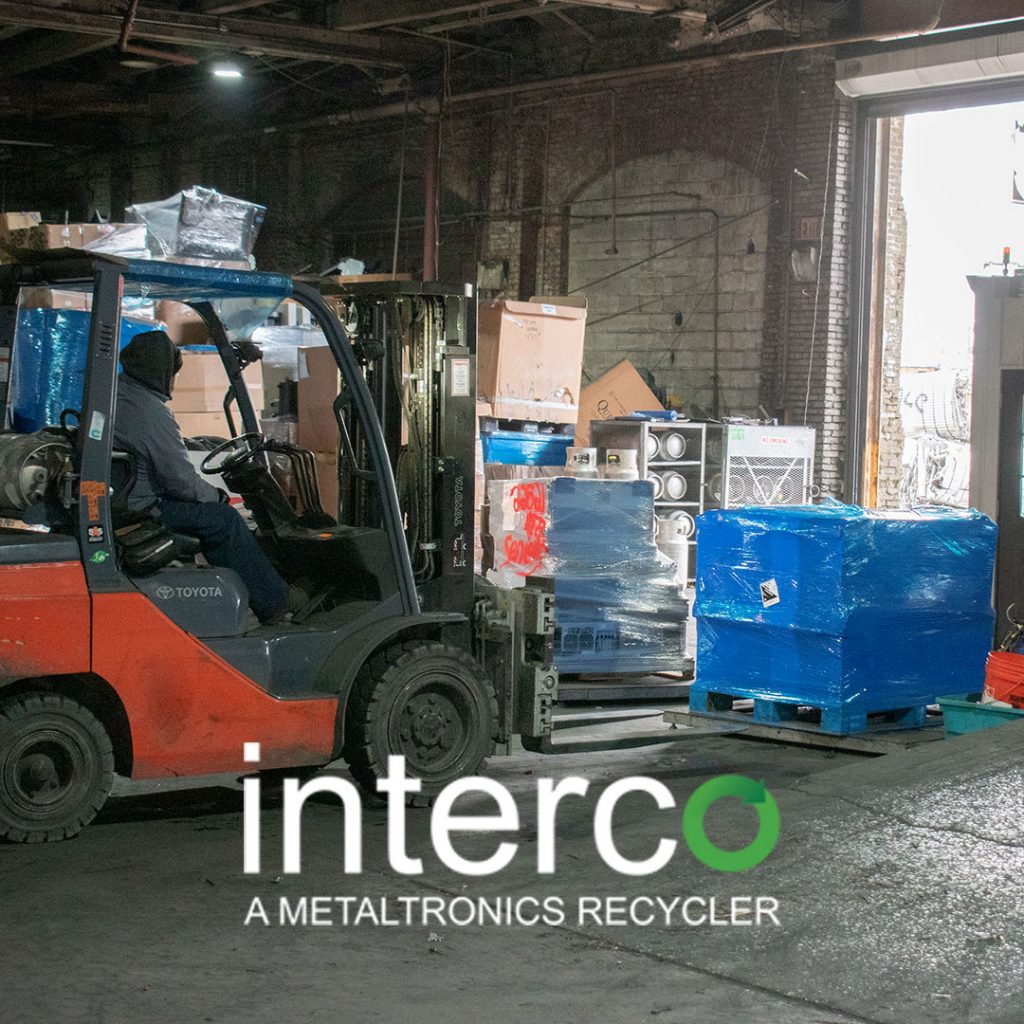 Earn Cash for Scrap Brass Shells
Either a firing range, gun store, ammunition manufacturer, or government entity, the process to earn by recycling brass shells, casings, and range lead start once a recycling center can buy scrap brass shells.
Recycling scrap brass shells may not be as simple as recycling plastic or paper, but it is possible with the proper equipment and services.
Ammunition once-fired transforms into a fully recyclable brass casing. In fact, all types of brass can be scrapped, but those that are clean have a higher value.
The process to dispose of brass shells follows by knowing the parts of the material:
The projectile
Packaging
Black powder
The groundwork
Ammunition must be inert to be recycled. Any live cartridges cannot be recycled for safety reasons. Once complete collecting scrap brass shells find a recycling center that accepts scrap metal – particularly scrap brass shells. These recycled shell casings make new ammunition, therefore decreasing the use of raw materials.
Established in 1996, Interco is experiencing significant market position growth due to several factors that suggest steady acceleration for years to come. In addition, Interco buys components, whole units, peripherals, batteries and boards, and precious metal anywhere in North America for recycling.
In addition, the Interco facility is comprised of five buildings – approximately 400,000 square feet total – on more than 35 acres. The company facility has more than 20 inbound and outbound docks for receiving and shipping nonferrous scrap metal as well as railroad rail spur to load rail cars.
Interco Buys Scrap Brass Shells
Scrap brass shells are the most popular type of recycled ammunition. Numerous associations – including the military, gun stores, and ammunition manufacturers – face the issue of how to manage undesirable or lapsed ammunition. Interco will work with you to fulfill any of your ammunition recycling needs. Similarly, Interco purchases components, whole units, peripherals, batteries and boards, and precious metal anywhere in North America for recycling. The team at Interco offers delivery, pickup, full truckload, and LTL services. Interested in learning more? Click here.
Tagged: