Scrap Copper Transformers Salvage Company
Scrap Copper Transformers Salvage Company
Companies that have a large amount of scrap transformers may be wondering what to do with them. The best and safest option is to recycle them. Transformers contain valuable materials, and manufacturers are unaware of the potential pay day recycling these transformers could bring. Working with a scrap copper transformers salvage company, like Interco, makes the recycling process easy for companies.
A transformer is an electrical device consisting of two or more coils of wire used to transfer electrical energy by means of a changing magnetic field.
It may seem challenging to find a recycling center who recycles transformers because companies do not have to do it often. Transformers can last anywhere between 30 to 50 years, so it can seem impossible when it comes time to dispose of them.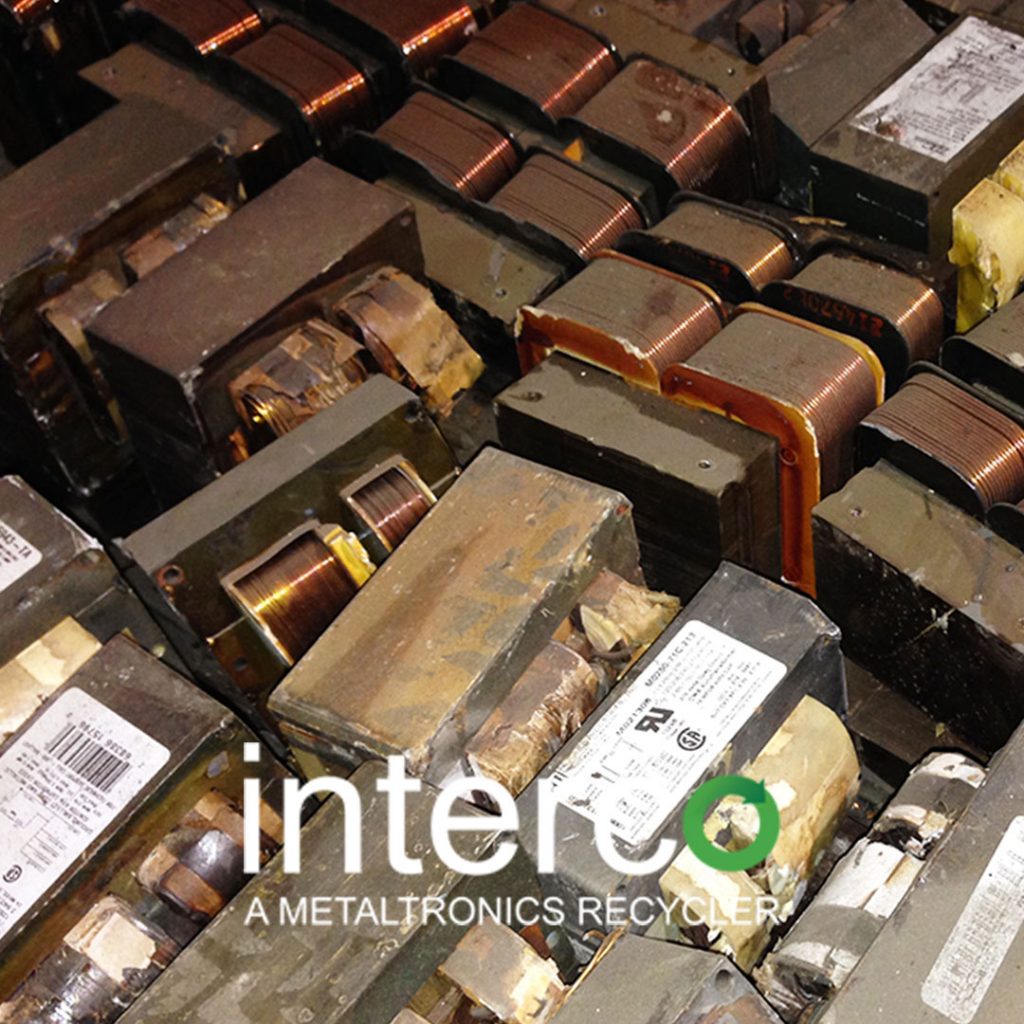 What are My Options?
There are a few options when it comes to getting rid of transformers:
Throw them away. Throwing away transformers is extremely dangerous and not recommended. If a company throws away a transformer, the toxic material inside could potentially leak in the landfill. It could also accidentally enter our drinking water. This would cause more problems, not just for the environment, but also the people who live in the surrounding area. The chemical inside a transformer is called polychlorinated biphenyls. This chemical can cause cancer in humans. So, companies should not throw away their transformers.
Store them. If your company is having a hard time figuring out what to do with your transformer, just store them in your facility. This also not recommended as this would cost the company time and money.
Lastly, work with a recycling center. Companies should look for the best prices for scrap transformers and sell them to the recycling center to recycle. This is recommended as it has a number of benefits. Companies that choose to recycle are doing their part to reduce landfills, waste and overall pollution.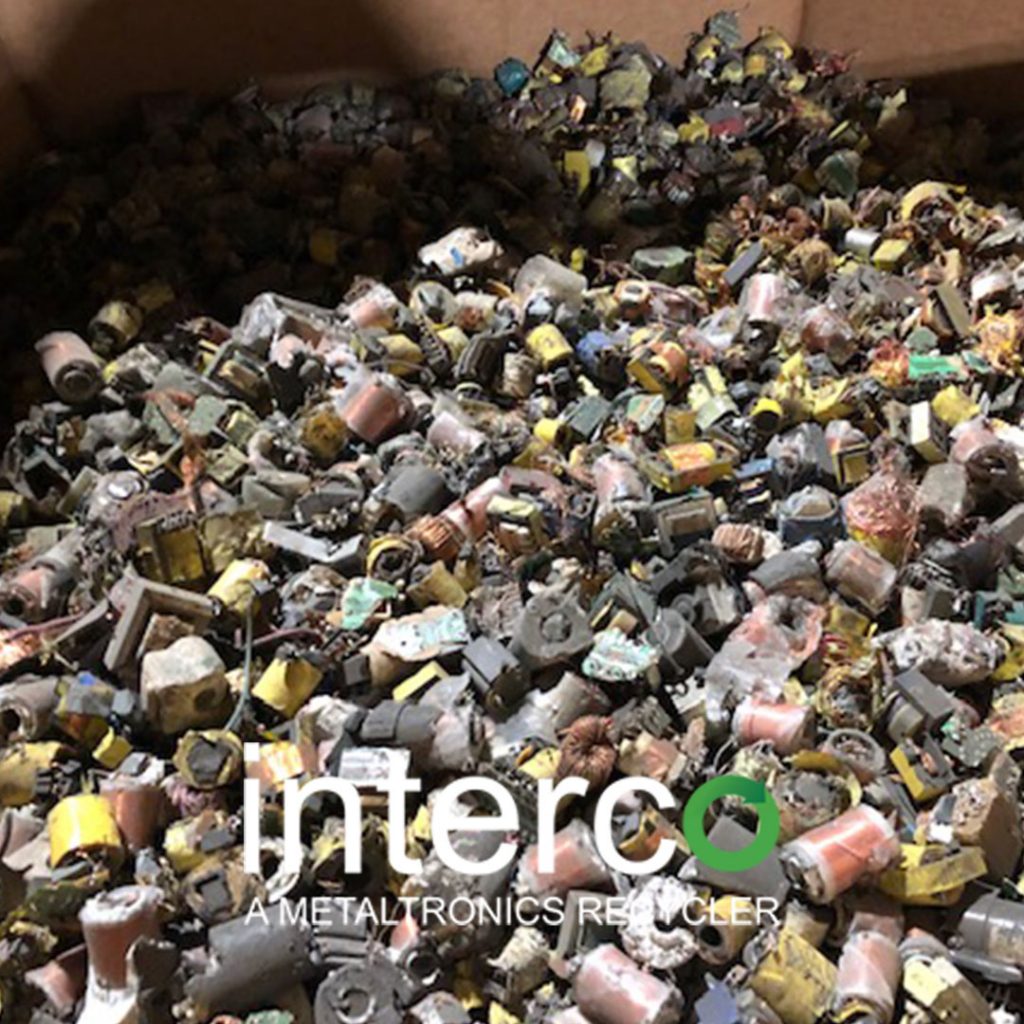 Why should Companies work with a Scrap Copper Transformers Salvage Company?
Companies should work with a scrap copper transformers salvage company because transformers contain toxic materials. So, working with a recycling center helps guarantee proper recycling of the materials. In fact, a scrap copper transformers salvage company will keep the toxic materials out of landfills where they could cause extreme harm.
If the chemicals in transformers leak in landfills, then it will negatively affect the environment and the people living in the surrounding area. It could potential leak into the local water supply and PCBs have been known to cause extreme health problems in humans. For example:
Melanomas
Liver cancer
Gall bladder cancer
Biliary tract cancer
Gastrointestinal tract cancer
Brain cancer
Breast cancer
Working with a scrap copper transformers salvage company, like Interco, will guarantee proper recycling of these materials.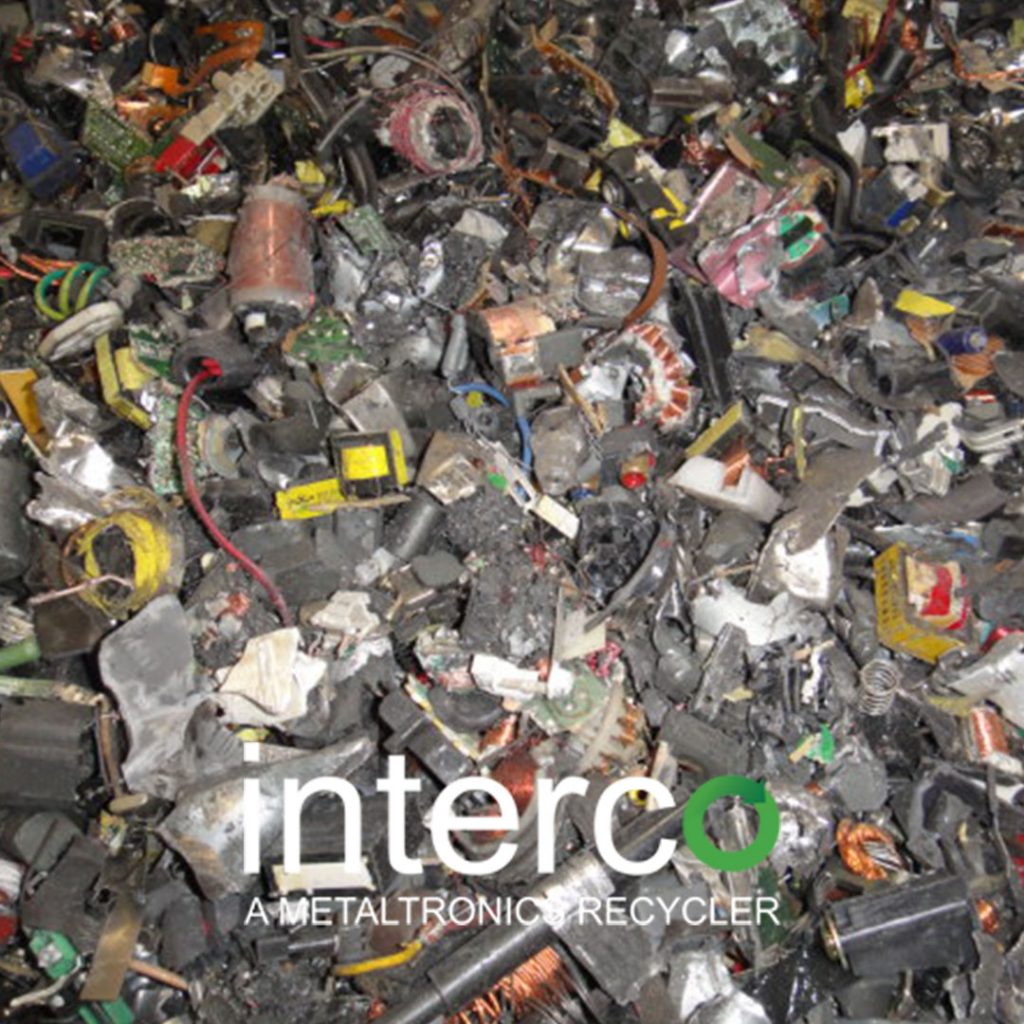 About Interco
Interco is a global recycling company providing metals, computers and electronics recycling services to industrial, dealer, and government organizations throughout the western hemisphere. The facility has a 145,000 sqft. processing plant committed to the processing of computers, electronics, and batteries. The remainder of the indoor facility is used for the processing of nonferrous industrial metals.
The facility has five buildings — approximately 400,000 square feet total — on more than 35 acres. The company facility has more than 20 inbound and outbound docks for receiving and shipping nonferrous scrap material as well as a railroad rail spur to load rail cars.
The company is within proximity to four major interstates (I-44, I-55, I-64, and I-70) while centrally located just across the Mississippi River from St. Louis, Missouri in Madison, Illinois. The company offers a convenient delivery location as the facility is near four major interstates (I-44, I-55, I-64, and I-70) that intersect all of the Midwest and Central USA.
Established in 1996, Interco has grown to prominence as one of the most reputable recyclers of nonferrous scrap in the United States. The company is experiencing significant market position growth due to a number of factors that suggest steady acceleration for years to come.
Interco is a Scrap Copper Transformers Salvage Company
Companies are going to need to decide how to handle the disposal of transformers. Companies that decide to recycle them are doing their part to help reduce waste, landfills, overall pollution, and the use of raw materials. Working with a scrap copper transformers salvage company, like Interco, will earn a business extra money. This will also help the environment. Interco purchases scrap anywhere in North America for recycling. The company continues to lead the way in terms of innovative industrial recycling solutions. To learn more, click here.
Tagged: