Where Do I Find a Scrap Copper Transformers Processing Facility?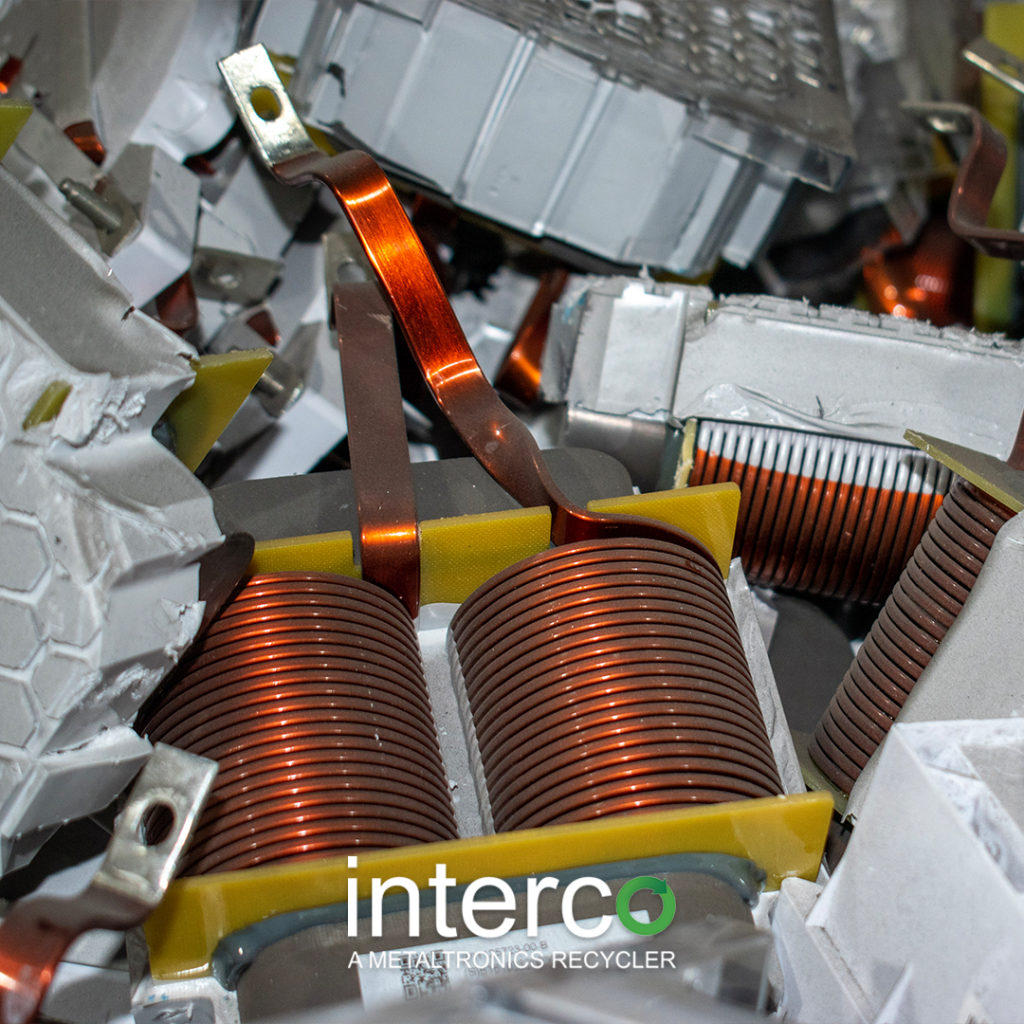 Where Do I Find a Scrap Copper Transformers Processing Facility?
Companies that have a surplus of scrap transformers may be wondering what to do with the old material. It may seem like a difficult task, but recycling transformers is the best option when looking to get rid of old transformers. In fact, working with a scrap copper transformers processing facility makes the process extremely easy.
Companies may be looking for a recycling center near them and a great place to start is the ISRI website. The ISRI is the voice of the recycling industry promoting safe, economically sustainable, and environmentally responsible recycling. They do this through networking, advocacy, and education. They offer a searchable directory to help find a recycler near you. Interco has been a member since 1996.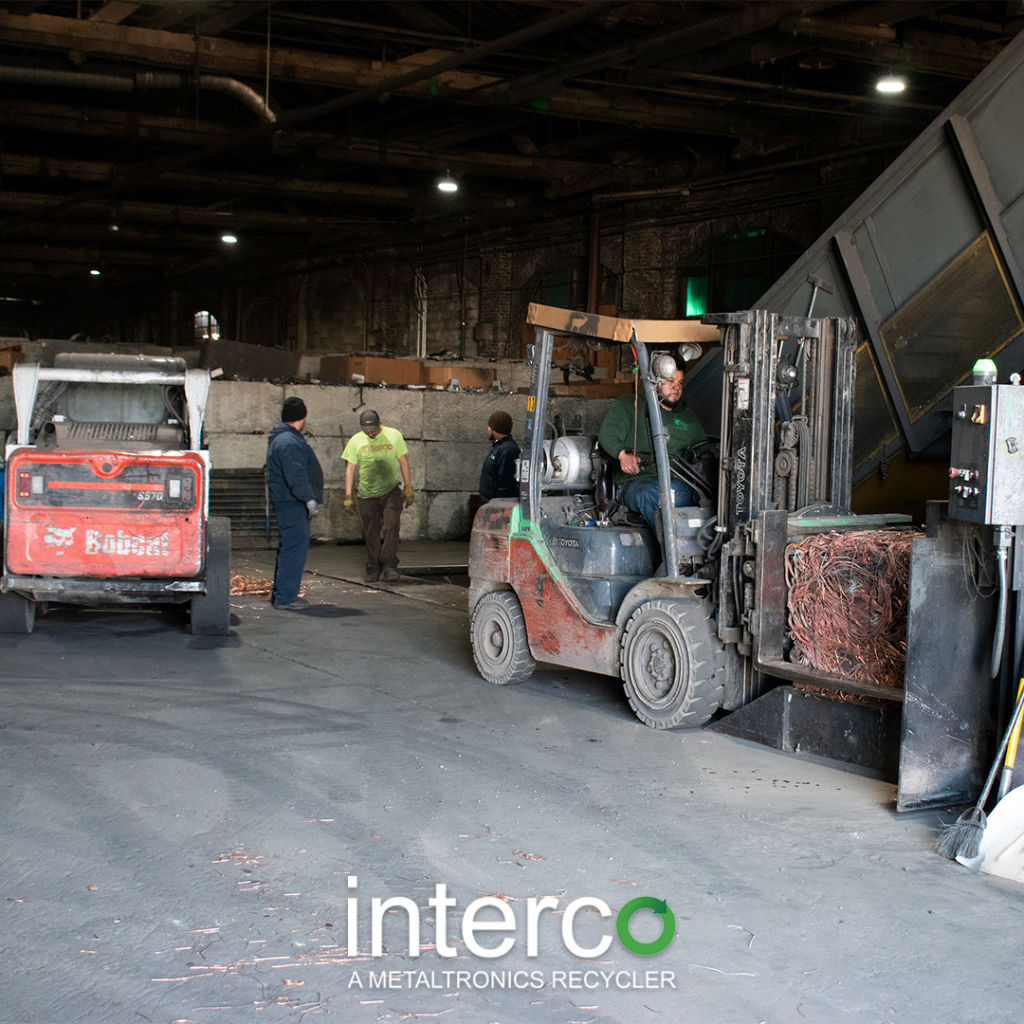 Why Should I Work with a Scrap Copper Transformers Processing Facility?
Since transformers contain toxic materials, it is easier to work with a scrap copper transformers processing facility, rather than trying to dispose of the transformers yourself. The process to recycle transformers needs to be done in a controlled environment. There are 3 main types of transformers:
Large Copper
Small Copper
Aluminum
Interco, a scrap copper transformers processing facility, has been recycling transformers since it opened its door in 1996. In fact, the company has well over 20 years of experience recycling transformers.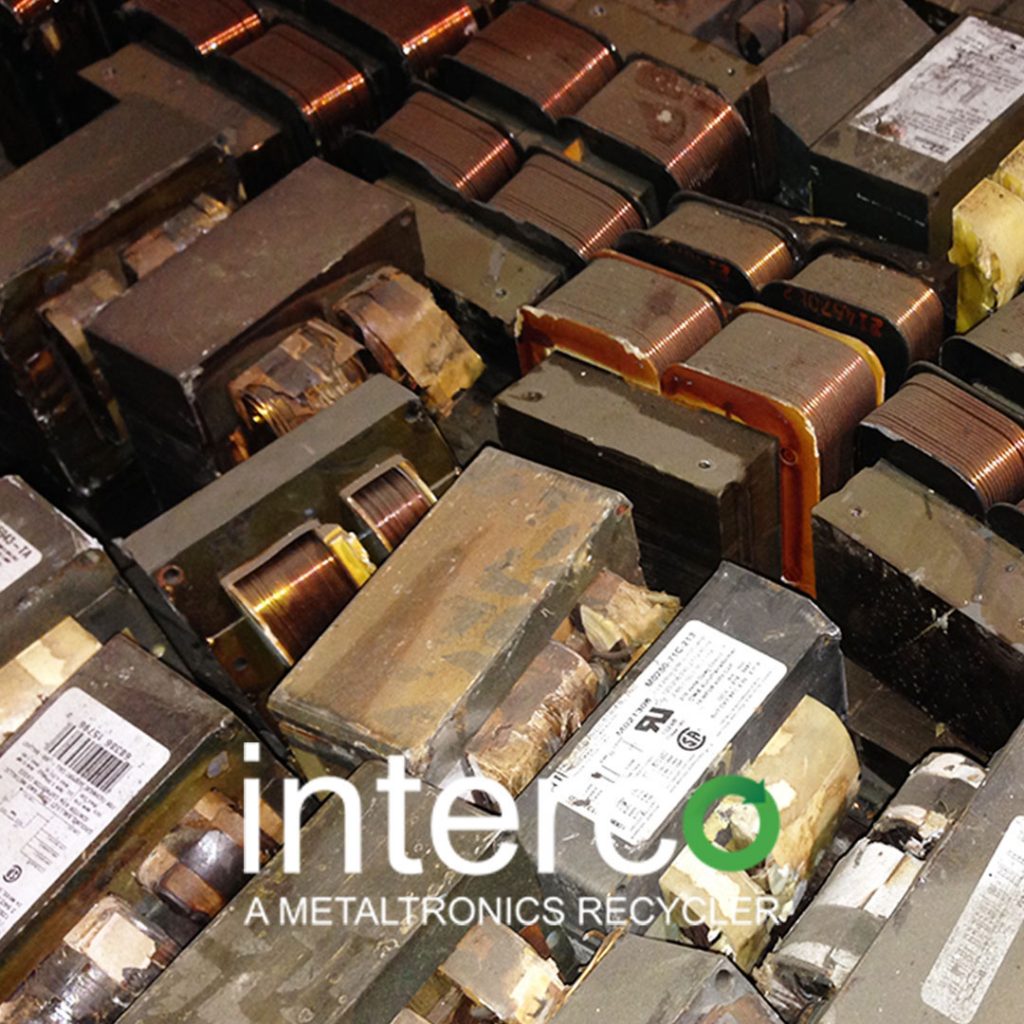 Copper VS Aluminum Transformers
Interco recycles all three of these, but copper ones are the most popular for a number of reasons:
Copper displays low levels of creep. Aluminum's creep rate is almost 25 times higher, which means they are more likely to fail.
Copper wire terminations are less prone to failure. This is because their oxides have different behaviors. Copper is soft, electrically conductive, and breaks down easily. But, aluminum oxide is strongly attached, hard to dislodge, and electrically insulating.
Copper wires have no galvanic action.
Copper is stronger, harder, and more ductile. This means is expands less and does not flow at terminations.
Copper ensures high short-circuit withstand capability.
The copper transformers are smaller and lighter.
Copper conductors are less susceptible to metal fatigue.
The more copper in a transformer improves the energy performance and consequently lowers lifecycle costs.
Overall, copper is more reliable than aluminum and that is why more manufacturers use copper rather than aluminum.
About Interco
Interco is a global recycling company providing metals, computers and electronics recycling services to industrial, dealer, and government organizations throughout the western hemisphere. The facility has a 145,000 sqft. processing plant committed to the processing of computers, electronics, and batteries with the remainder of the indoor facility used for the processing of nonferrous industrial metals.
The Interco team — consisting of commercial, logistics, administrative, and operations departments — delivers innovative solutions, competitive pricing, and quality service throughout the supply chain. The company has been an industry leader with a focused track record of innovation and integrity since 1996.
The facility has five buildings — approximately 400,000 square feet total — on more than 35 acres. The company facility has more than 20 inbound and outbound docks for receiving and shipping nonferrous scrap material as well as a railroad rail spur to load rail cars.
The company is within proximity to four major interstates (I-44, I-55, I-64, and I-70) while centrally located just across the Mississippi River from St. Louis, Missouri in Madison, Illinois. The facility offers a convenient delivery location as the facility is near four major interstates (I-44, I-55, I-64, and I-70) that intersect all of the Midwest and Central USA.
The company has grown to prominence as one of the most reputable recyclers of nonferrous scrap in the United States. The company is experiencing significant market position growth due to a number of factors that suggest steady acceleration for years to come.
Interco is a Scrap Copper Transformers Processing Facility
Overall, companies will need to make a decision on how to handle the disposal of their old scrap transformers. The ideal way is to recycle them, so the toxic materials inside does not leak in a landfill. In fact, companies that choose to recycle are doing their part to reduce waste, landfills, overall pollution, and the use of raw materials. Working with a scrap copper transformers processing facility, makes recycling these transformers extremely simple and easy. Interco buys scrap transformers from all over North America for recycling. In fact, the company continues to lead the way when it comes to innovative recycling solutions. The company will work with you to satisfy any of your transformer recycling needs. To learn more, click here.
Tagged: