Reputable ISRI eScrap Recycler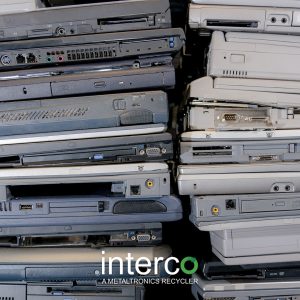 Reputable ISRI eScrap Recycler
Today, recycling is becoming more mainstream. Those who recycle help the world to become a greener place. Furthermore, recycling helps keep hazardous material out of landfills as possible. As a result, some sell eScrap or eWaste at a profit. While exchanging aluminum cans was popular in the 80s, modern recyclers are more focused on a new trend – electronic scrap. To capitalize on this lucrative trend, companies need to find a reputable ISRI eScrap Recycler.
The Institute of Scrap Recycling Industries, Inc. (ISRI) is the voice of the recycling industry promoting safe, economically sustainable, and environmentally responsible recycling through networking, advocacy, and education.
Americans discard nearly 130,000 personal computers every day. Consequently, scrap piles are building up rapidly. In addition, new phones are constantly introduced to the marketplace every year. Replacing your old devices year-after-year adds to the mountains of waste. Interco solves this problem through creative recycling solutions.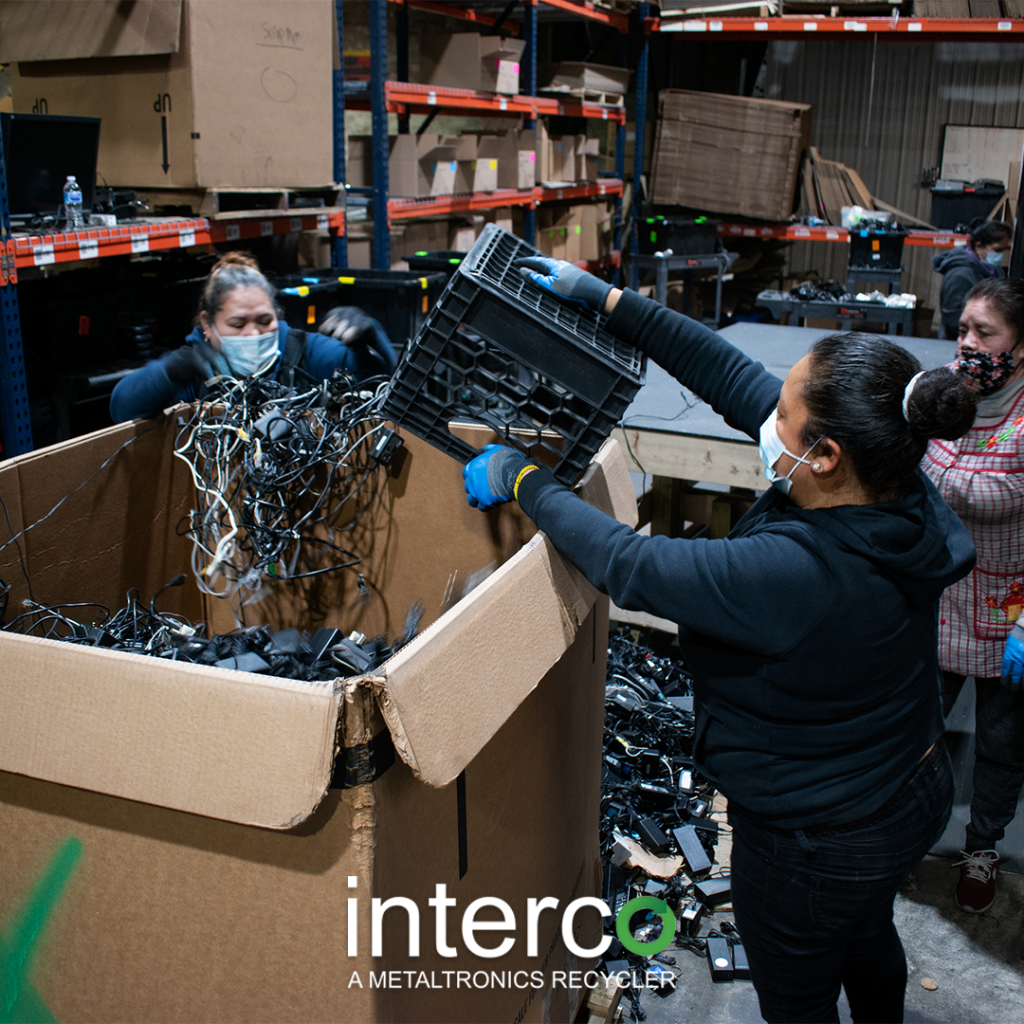 Why Use a Reputable ISRI eScrap Recycler?
Using a reputable ISRI eScrap recycler like Interco, ensures proper disposal practices. eScrap contains toxic components within it. Thus, improper disposal poses as a threat to the environment and human health. People exposed to these hazardous materials are at great risk of developing serious medical complications. However, through responsible recycling we can reduce some of those harmful effects. For instance, recycling decreases pollution in the soil, water, and air.
Protecting natural resources and reducing need for landfills is essential for sustainability. Transforming old products and re-introducing them back into the industry, is the best way to help the environment. Also, it creates jobs. People are more likely to start their own recycling company, as more and more people learn how lucrative the industry is. Not all companies that recycle scrap eScrap are a reputable ISRI eScrap recycler, so companies need to make sure the recycler is using the best recycling practices out there.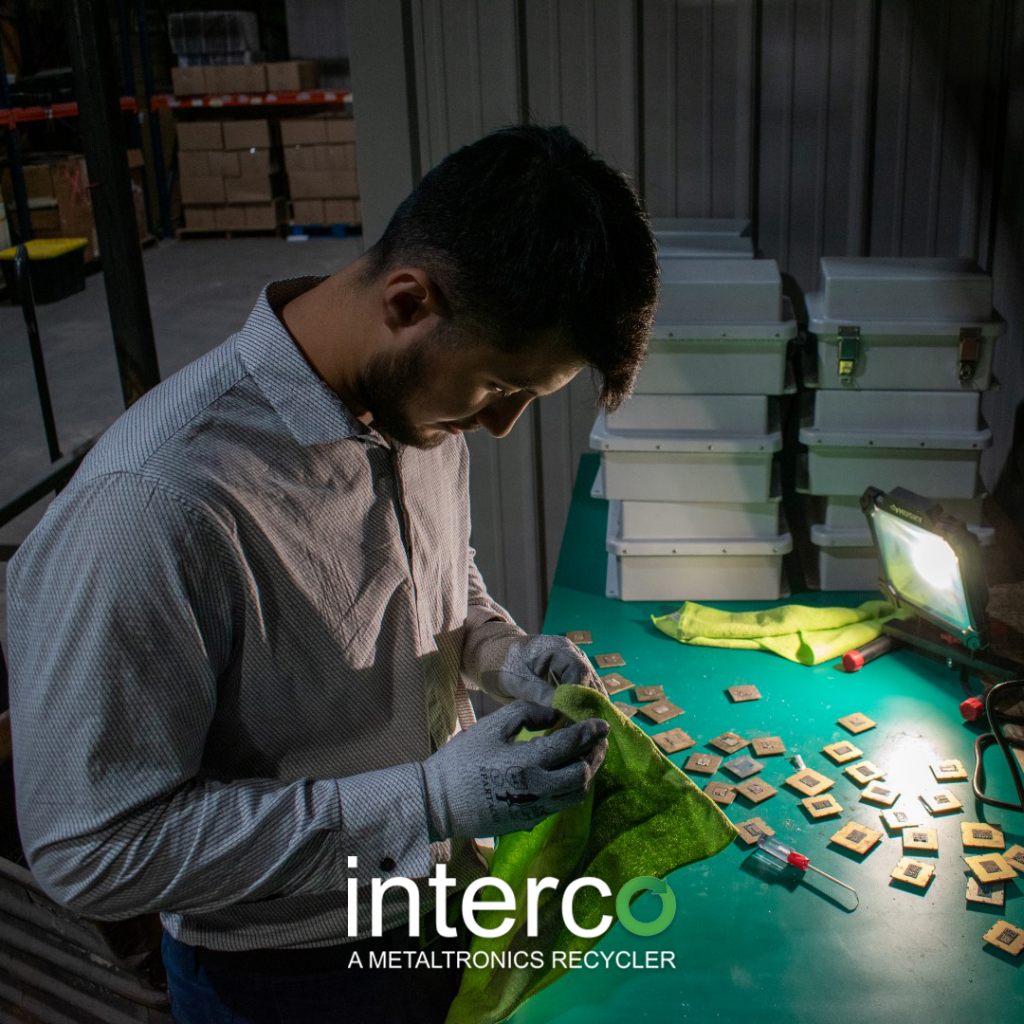 Where to Find a Reputable ISRI eScrap Recycler
ISRI represents more than 1,100 private and public for-profit companies that process, broker, and industrially consume all scrap commodities. In addition, the institute offers a real-time searchable membership directory. Which enables communication between members and serves the public with recycler contact information.
Interco offers services that represent the values and practices presented by ISRI since their founding in 1996.
Recyclers like them, buy obsolete electronics and process them in repurposing centers. For example:
Computers
Phones
Televisions
Fax machines
Stereos, etc.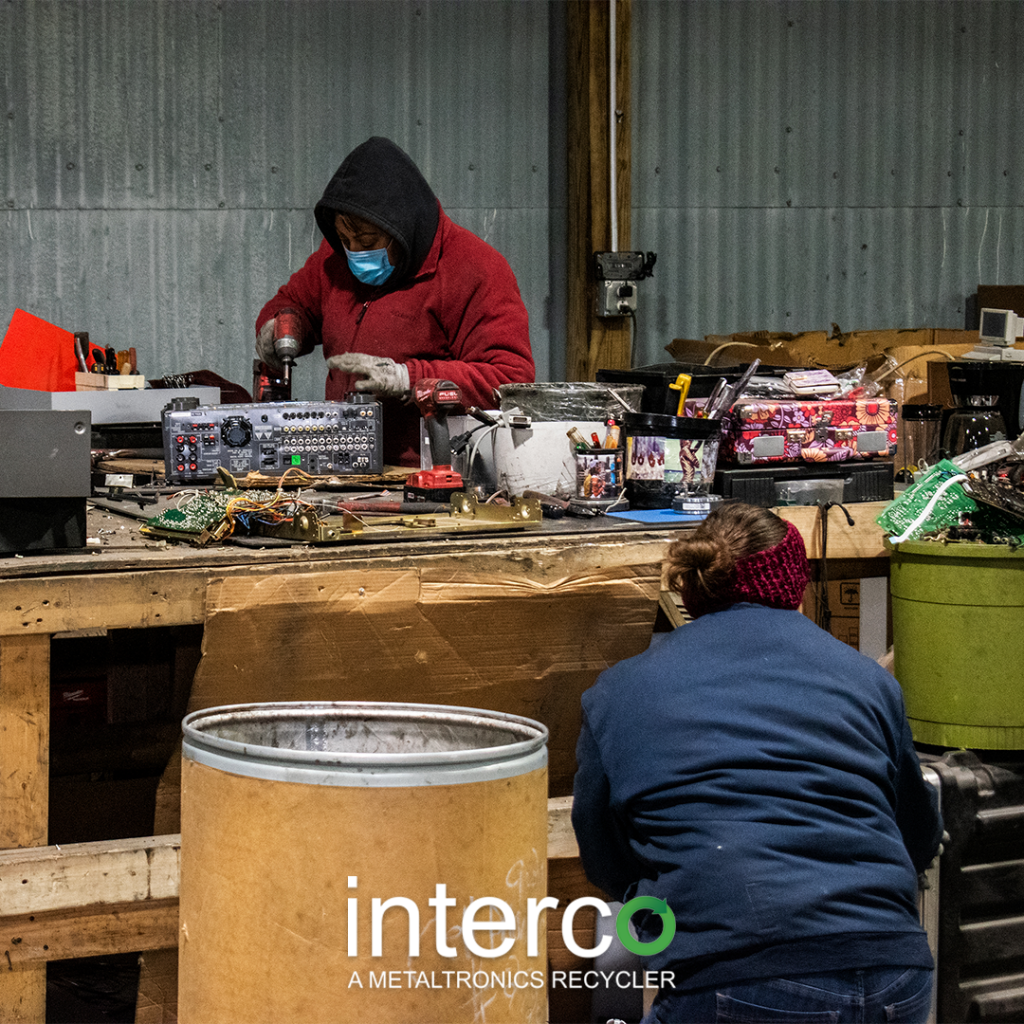 The eScrap Recycling Process
Furthermore, The process of recycling eScrap is straightforward and efficient with Interco:
Collection of the eScrap from dumping or deposit points
Break them with a hammer
Separate individual components (plastic, glass, copper, and other metallic materials)
Take individual materials to their different recycling points for further processing
Pack non-recyclable materials and properly dispose of them.
Interco, as an ISO 9001 Quality Management System certified company, continues an international-accepted uniform quality systems, supplies the highest levels of customer service, and manages its material in the highest regard.
All material will be recycled by approved ISO 14001 Environmental Management and ISO 45001 Occupational Health and Safety best practices. Interco confirms the exact weights and recorded upon receipt, and we issue a written certificate of recycling.
Furthermore, Interco was the second company in the world to receive R2v3 certification. The R2 standard promotes responsible recycling. We regularly audit our downstream vendors all the way to the end consumers, using the R2v3 standard. This assures our suppliers of our commitment to the compliance and integrity of our downstream vendors.
Recycle eScrap with Interco
In summary, companies that recycle eScrap help reduce waste, landfills, and overall pollution. We will work with you to satisfy any of your scrap nonferrous metals and eScrap recycling needs. Interco works in the placement of smelter-ready materials throughout the world using established partnerships with end consumers in the United States, Europe, and Asia.
To learn more about one of the companies that recycle scrap eScrap, click here.
Tagged: