How Businesses Benefit from IT Asset Disposal Services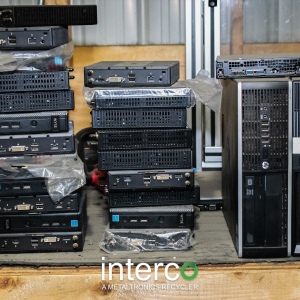 How Businesses Benefit from IT Asset Disposal Services
It can be easy for companies to treat aged technology like any other kind of trash. IT asset disposition services serve as a lucrative, eco-friendly alternative. In fact, experts estimate that the market for refurbished consumer electronics in 2018 was at $10 billion.
Computers and laptops hold the majority of the estimated market share.
IT asset disposal services and electronic waste recycling do not involve dumping old electronic equipment into the nearest dumpster. Successively, ITAD service companies and recycling centers generate new life for disconnected products by recovering raw materials.
Interco de-manufactures and separates electronic equipment into commodity-level materials prior to recycling to get the highest rate of investment.
Some people mistakenly assume that a device that no longer functions as intended is worthless. However, it does have some financial value that you can reap. For example, once an electronics device has been disconnected from its workspace, specific components may be recycled.
Used technology is almost always valuable to somebody's network. Many businesses want to sell their used IT equipment but may not know where to start.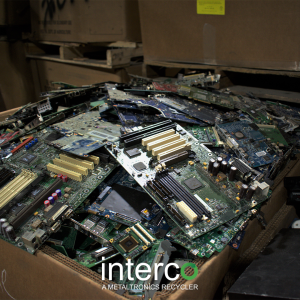 A few reasons why selling IT equipment is the best option for a business
Save the Environment: Tossing IT equipment into a landfill is an immense danger to the environment as it holds non-biodegradable metals and substances. The best way to reduce this massive impact is by selling used IT equipment as most of the used electronic equipment does have a longer life which can be utilized.
Additional Money for a Business: Selling unused or decommissioned electronics allows for companies to add extra funds to their technology budget. Unused equipment does not have to collect dust but can provide an additional source of revenue.
Free Up Valuable Space and Time: If your business or warehouse is downsizing or looking to create more space, decreasing inventory can help to transition to a smaller workspace without paying for additional storage for excess equipment.
Data Security: In 2016, it was discovered that 67% of hard drives sold on craigslist still contain personal data and 11% contain sensitive corporate data. It is important to consider certified and reputable IT asset disposal services. Company data and sensitive materials are always securely destroyed at Interco because your company's privacy matters.
Sell IT Equipment: Selling used technology equipment to IT asset disposal services generates new life for disconnected products by recovering raw materials. Additionally, selling laptops and other scraps of electronic equipment is an eco-friendly option.
Technology affects every aspect of business and to keep it running smoothly, updating electronics may be necessary. Whether an organization is looking to make some extra cash or needs to update its entire office, there are many reasons why an organization might need to sell surplus IT equipment without wasting the money previously invested.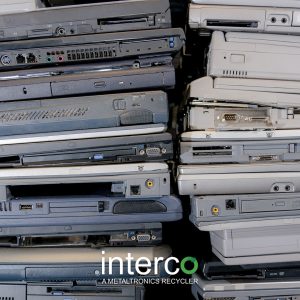 Recycling Electronic Waste
The process of recycling computers consists of collecting and sorting the laptops and computers, breaking the laptops and computers down with a hammer, and then separating the individual components.
Recycling continues as these individual components go to different recycling points for further processing then finally, packing non-recyclable materials to properly dispose of them in an efficient manner.
Through the recycling process, the chain of events compensates organizations and positively impacts the environment. As organizations continue to recycle their eWaste, there is less waste in landfills. The recycling process extends its benefit by:
Reusing valuable materials
Reducing space in landfills
Reducing pollution
Protecting natural resources
Sending waste to landfills is both costly and harmful to the environment. Businesses look to reduce and minimize the amount of landfill waste while earning funds and building a greener reputation.
Interco buys computer equipment and peripherals in bulk worldwide. The team at Interco buys used laptops, CPU processors, DDR2 & DDR3 RAM, desktops, LCD monitors (larger than 17″), AC adapters for laptops, and other electronics.
Furthermore, the Interco team buys components, whole units, peripherals, batteries and boards, and precious metal anywhere in North America for recycling.
Businesses Who Work With Interco Benefit from IT Asset Disposal Services
Recycling computers and eScrap is vital to keeping as much of these materials out of landfills as possible. Recycling centers like Interco process these items which can be very lucrative. Interco purchases components, whole units, peripherals, batteries and boards, and precious metal anywhere in North America for recycling. Interco continues to lead the way in terms of innovative industrial recycling solutions. Click here to learn about selling electronic equipment.
Tagged: