3 Steps to Picking an eWaste Recycler that is Right for Your Business
3 Steps to Picking an eWaste Recycler that is Right for Your Business
eWaste continues to grow exponentially worldwide. When the waste starts to pile up, businesses often start the process of picking an eWaste recycler. Computers and electronics occupy the bulk of this category as Americans dump phones containing over $60 million in gold/silver every year.
As a generator of waste, your business may have materials that can be transported for recycling. The potential recycling value of eWaste has the capability to earn your business money and build your reputation as a green business.
Consequently, sending your recyclable materials offsite can also create big liabilities if your recycler is irresponsible. Choosing a responsible recycler is a prominent step in keeping your waste from being released into the environment and polluting the land, water, and air. Following a few easy steps can protect the environment and your businesses from the consequences of mismanagement.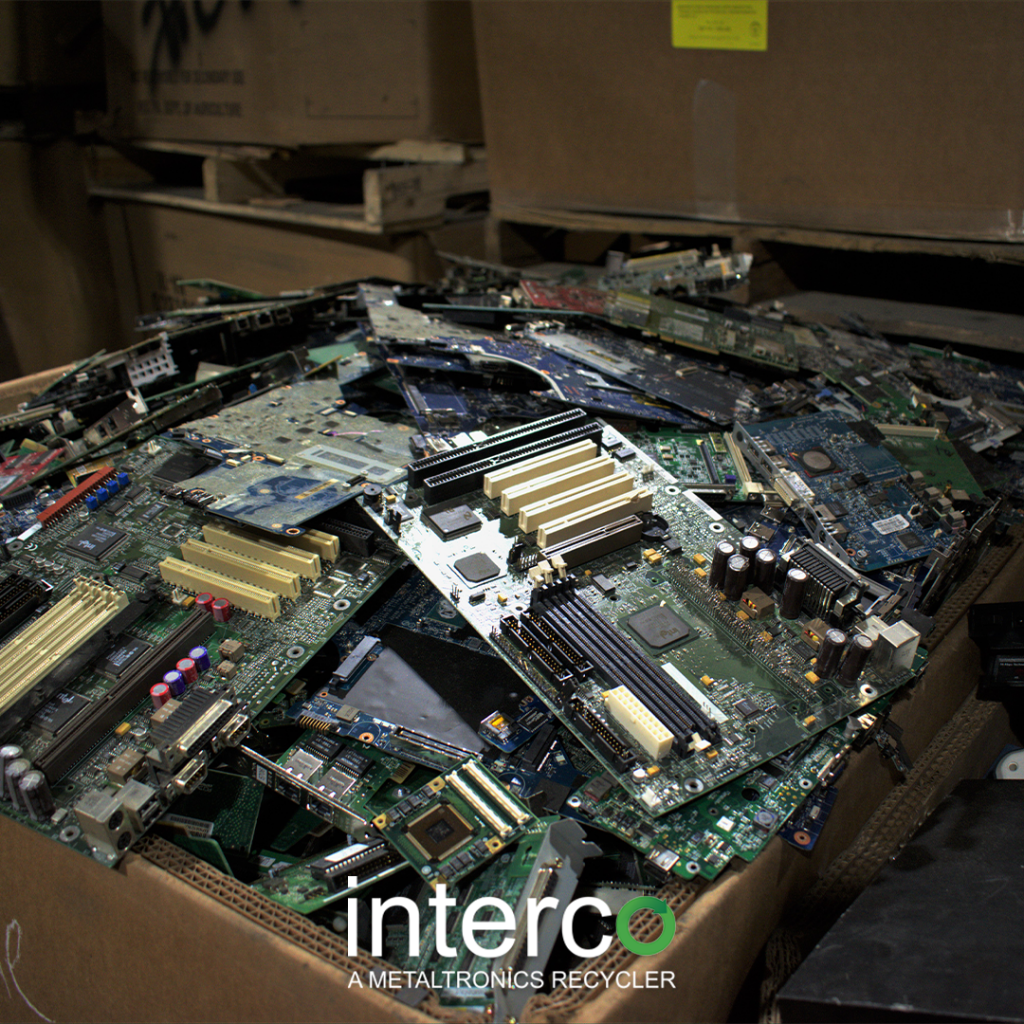 Step 1: Understand your businesses' recycling needs
Before reaching out to potential recyclers, it is important to have a good understanding of your waste and recycling needs. Recyclers will ask about your requirements. It is best to prepare and know the types, amounts, and sources of your hazardous or non-hazardous waste. Make a complete list of the waste you generate including the volume your business produces each week, month, and a quarter. If your company deals with electronic waste or sensitive data, ensure the recycling partner your business is considering offers the service. Recyclers have different expertise with all materials, so understanding what your business produces will help guide your search for the optimal partner.
Step 2: Research their certifications and compliance records
Review their records to make sure they commit to their clients and the environment. Not all companies that recycle eScrap are a reputable ISRI eScrap recycler, so your business needs to make sure the recycler is using the best recycling practices out there. In fact, Interco offers services that represent the values and practices presented by ISRI since its founding in 1996. Furthermore, when picking an eWaste recycler, it is important to make sure they can provide their federal, state, local, and occupational safety compliance records. There are a few environmental, quality, safety, and security measures built into these certifications to hold recyclers accountable for how they handle their clients' assets. Interco became only the second electronics refurbishing and recycling company in the world to achieve the coveted Responsible Recycling R2:2013 Standard Certification. It is managed by Sustainable Electronics Recycling International (SERI).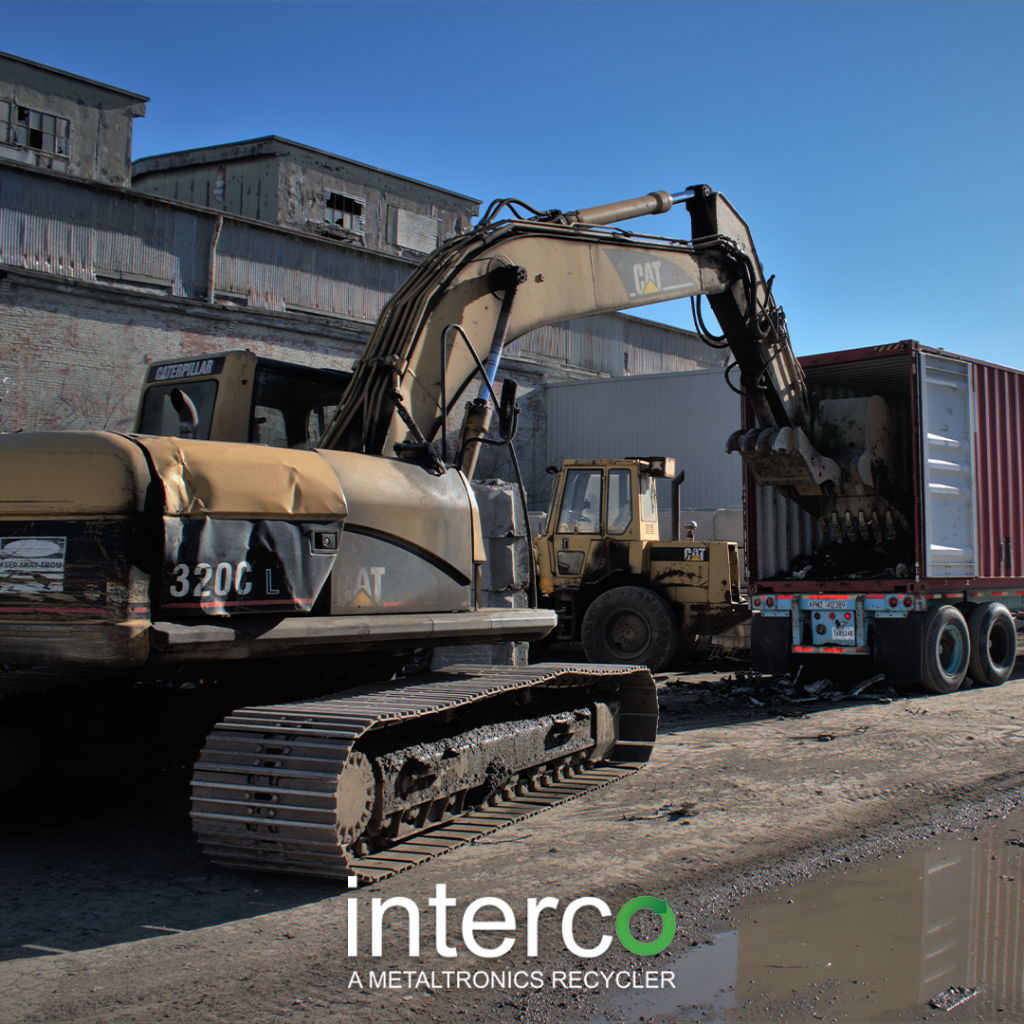 Step 3: Ask whether your potential recycling partner can act as a responsible transporter
Your recycling choice should work as a responsible transporter, which means your business needs to evaluate those services too. Thus, this can include checking into their insurance, permits, certifications and compliance records, services, asking about their drivers, and more. Furthermore, transporting waste costs money – and the farther a transporter travels, the more it will cost your company and more emissions release. Interco will work with your organization to fulfill any of your recycling needs. The company offers delivery, pickup, full truckload, and LTL services.
Picking an eWaste Recycler
Many recyclers may be able to meet your company's basic recycling needs. Although, there may only be a few who are the right fit and can help turn your waste into profit. Once you have followed the steps, look at their customer service record, how long they have been in the business, and ask for referrals from their other clients.
Founded in 1996, Interco continues to comply with the proper certifications and regulations in the industry.
Remember that your business as the generator is responsible for any waste you generate throughout its entire lifecycle, which includes picking an eWaste recycler. Knowing your needs is an important first step in choosing a recycling partner.
Interco, as an ISO 9001 Quality Management System certified company, continues an international-accepted uniform quality system. Additionally, the company supplies the highest levels of customer service and manages its material in the highest regard. All material enters a recycling process that follows ISO 14001 Environmental Management and ISO 45001 Occupational Health and Safety best practices. As a result, Interco confirms the exact weights and records upon receipt, and we issue a written certificate of recycling.
Join the Others Who Choose Interco For Their eWaste Recycling
When possible, look for a partner who can help you create a profit instead of more costs. Recycling enables the recovery of valuable metals and reduces the harmful effects on the environment that improper disposal causes. Additionally, the team at Interco accepts, processes, trades, and recycles an array of electronic waste products and nonferrous metals. Thus, the team at Interco continues to lead the way in terms of innovative industrial recycling solutions. Consequently, to learn more about how to recycle electronic waste, click here.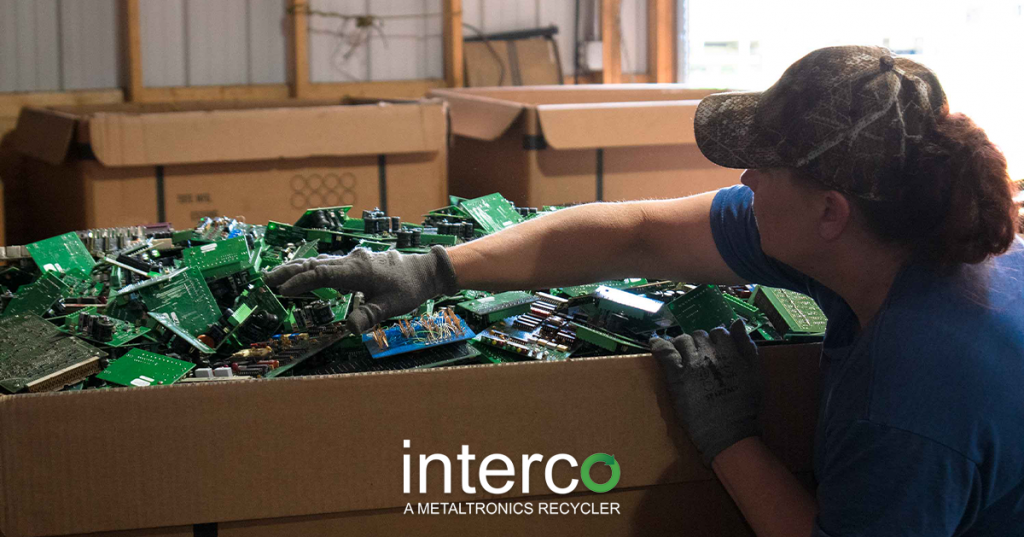 Tagged: