Certified R2v3 eScrap Recycler
eScrap is a Huge Problem. Here's What You Can Do
In today's age, technology is constantly evolving with new product announcements. A more digital and connected world accelerates the production of scrap eScrap.
Electronic waste also referred to as eScrap or eWaste, frequently contains hazardous materials, primarily lead and mercury. In addition, scrap eScrap is any unwanted electronic device. Which about 20 to 50 million metric tons reach disposal worldwide every year.
Globally, a cell phone is sold to around 25% of the population annually, and every year millions of electronic devices such as mobile phones, TVs, computers, laptops, and tablets reach the end of their useful life.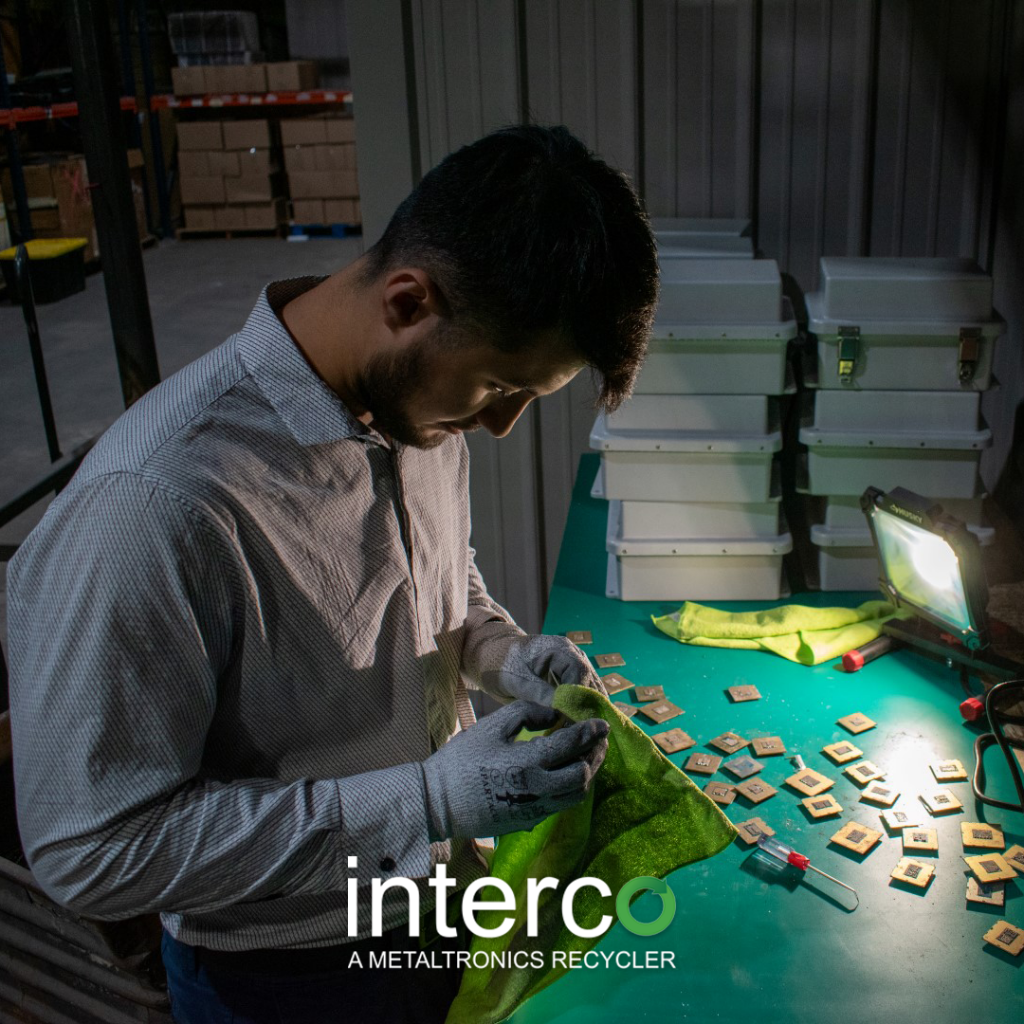 Three Tips for Managing eScrap
Scrap computers and electronics have various toxic and hazardous chemicals and materials that release into the environment if not properly disposed of. However, with these tips for managing scrap eScrap there will be environmental benefits.
Benefits may include:
Limited landfill waste
Conservation of natural resources
Saves energy and creates jobs
Additionally, buying unnecessary items remains a large contributor to eWaste pile up. Furthermore, eWaste is the fastest growing municipal waste stream in America, according to the EPA.
With new products and updated technology, consumers and businesses upgrade their devices whether they have reached end-of-life status or not.
What is an R2v3 eScrap Recycler?
Scrap computers and electronics recycling help cut down on production waste. According to the Electronics TakeBack Coalition, it takes 1.5 tons of water, 530 lbs. of fossil fuels, and 40 pounds of chemicals to manufacture a single computer and monitor.
Interco, a certified R2v3 eScrap recycler, purchases scrap components, whole units, peripherals, batteries, and boards and precious metal anywhere in North America for recycling.
A certified R2v3 eScrap recycler is required to be audited and certified in all R2v3 Core Requirements as well as all applicable R2v3 Process Requirements that fall within the scope of their operations and processing activities.
R2v3 Standard Focus Materials include:
Mercury Containing Material
CRTs and CRT Glass
Batteries
Circuit Boards and Circuit Board Containing Material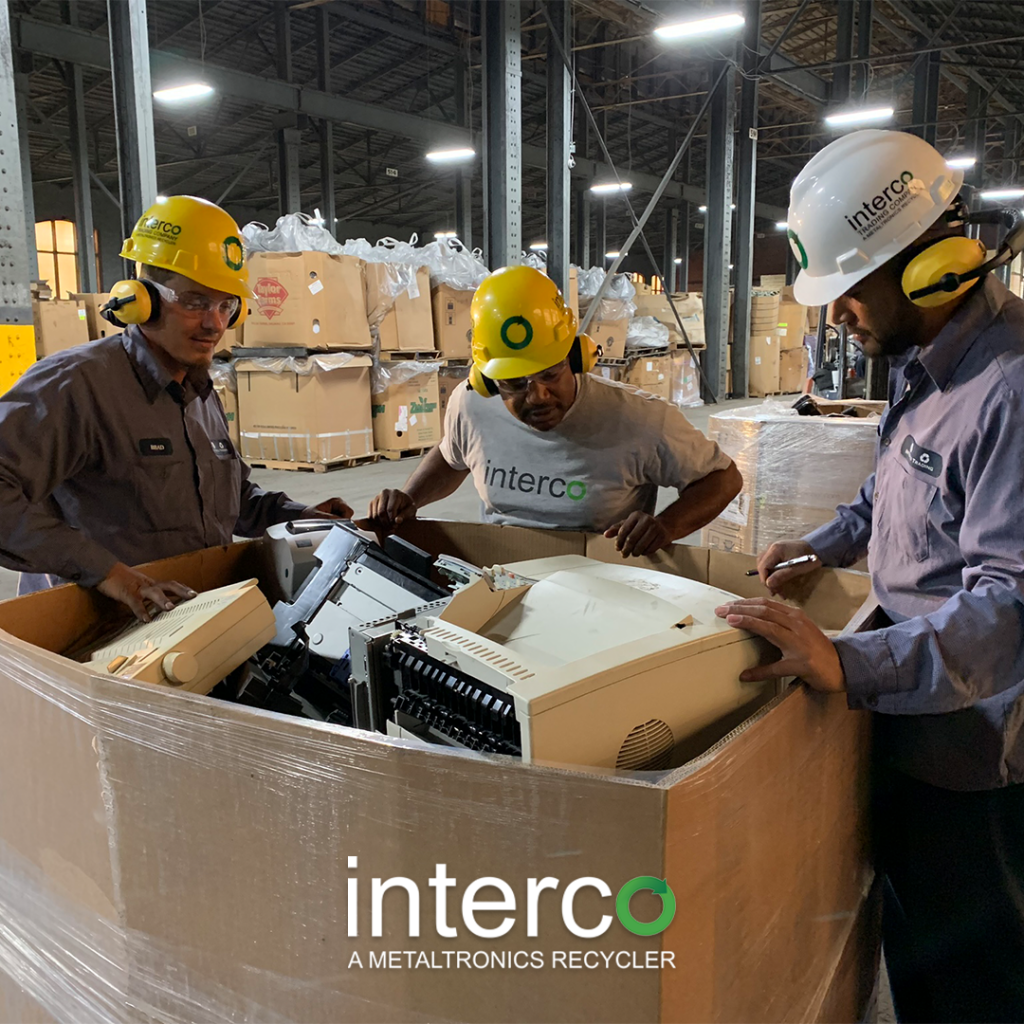 Give Away or Donate Your eScrap
If waste is piling up in your scrapyard, donate it to someone who can find a use for it. Furthermore, donations serve as tax deductions or sell the eScrap to a certified R2v3 eScrap recycler to earn an equivalent profit.
Technology is becoming more and more integrated into every aspect of our lives. Therefore, elements of recycling technology are important in the eScrap sector of the green world.
In addition, Interco strives to be a leader in the industry and commits to a positive future.
Furthermore, Interco is a global recycling company providing metals, computers, and electronics recycling services. Interco provides these services to industrial, dealer, and government organizations throughout the western hemisphere.
The Interco commercial trading department contracts with supplier and end clients to ensure best pricing, professional service, and steady flow of materials. Interco also offers pick up and delivery services to make recycling eScrap easier.
Recycle eScrap with a Certified Recycler like Interco
Recycling eScrap enables recyclers to recover various valuable metals and reduces the harmful effects on the environment that improper disposal causes. For a certified R2v3 eScrap recycler, recycling these items such as scrap computers and electronics can be very lucrative. Lastly, Interco buys components, whole units, peripherals, batteries and boards, and precious metal anywhere in North America for recycling.
To learn more about the services offered by Interco, click here.
Tagged: