Certified Scrap eScrap Recycler
Certified Scrap eScrap Recycler
Companies that have a large amount of eScrap may be wondering what to do with it. The best option is to work with a certified scrap eScrap recycler to recycle it. As companies produce new technology, companies are replacing their old appliances. Therefore, this leads to an increase in scrap buildup. Recyclers buy scrap eScrap to recycle and make into new items.
So, companies may be wondering, where do I find a certified scrap eScrap recycler? A good place to start your research is the ISRI website. The Institute of Scrap Recycling, Inc. is the voice of the recycling industry promoting safe, economically sustainable, and environmentally responsible recycling. They do this through networking, advocacy, and education. They offer a searchable directory to help companies and the public find recycling information.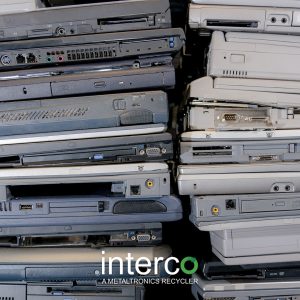 Why Should I Use a Certified Scrap eScrap Recycler?
Companies that are looking to recycle should work with a certified scrap eScrap recycler. This will help guarantee proper recycling practices and the best management practices are in place. eScrap contains toxic materials including mercury, lead, arsenic, and cadmium. In fact, cadmium has been known to cause cancer. So, it is important that these materials are recycled properly.
Companies that choose to recycle are doing their part to reduce waste, landfills, overall pollution, and the use of raw materials. It is estimated that over 55 million tons of electronic waste will be thrown away in 2020. That is a lot of landfill space that could decrease if companies sell to companies that buy scrap eScrap.
Buy Scrap eScrap
Companies that buy scrap eScrap are helping to reduce overall pollution by recycling these toxic materials. E-Waste accounts for around 70 percent of toxic waste. If these toxic materials were to end up in a landfill, they could potentially cause more problems. eScrap contain toxic materials, but it also contains highly valuable materials.
Selling your eScrap to a certified scrap eScrap recycler is the best option to getting rid of eScrap. Moreover, this could potentially help make your company some extra cash. Interco is one of the companies that buy scrap eScrap. In fact, the company recycles eScrap from all over North America.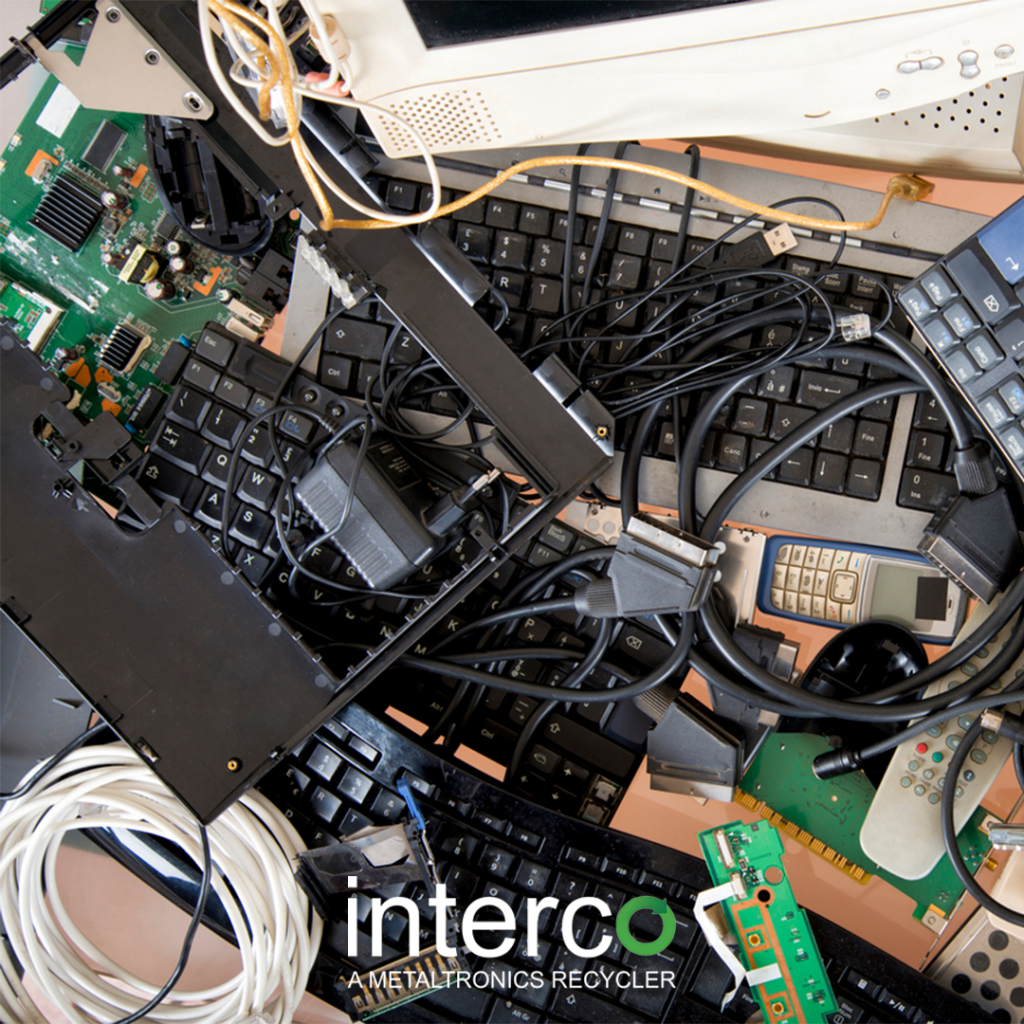 What Factors Affect the Selling Value of eScrap?
Companies that have a large amount of eScrap and are looking to sell scrap eScrap, may be wondering what factors affect the selling value. Therefore, there are six main factors affecting the selling value of eScrap.
The Quantity of Scrap. The amount of scrap affects its value. The larger the quantity of scrap metal, the more leverage you have when buying or selling it.
The Quality of Scrap. The better quality of eScrap will have a higher price.
Industry Demand. Different industries affect the value of scrap metal. For example, if construction is slow, then the demand for the metal will go down.
Your location also affects the selling value of your scrap. If the scrap has to travel a long distance expect a lower price for your scrap.
Right Timing. The time year also has a direct influence on the value of your scrap.
International Trading.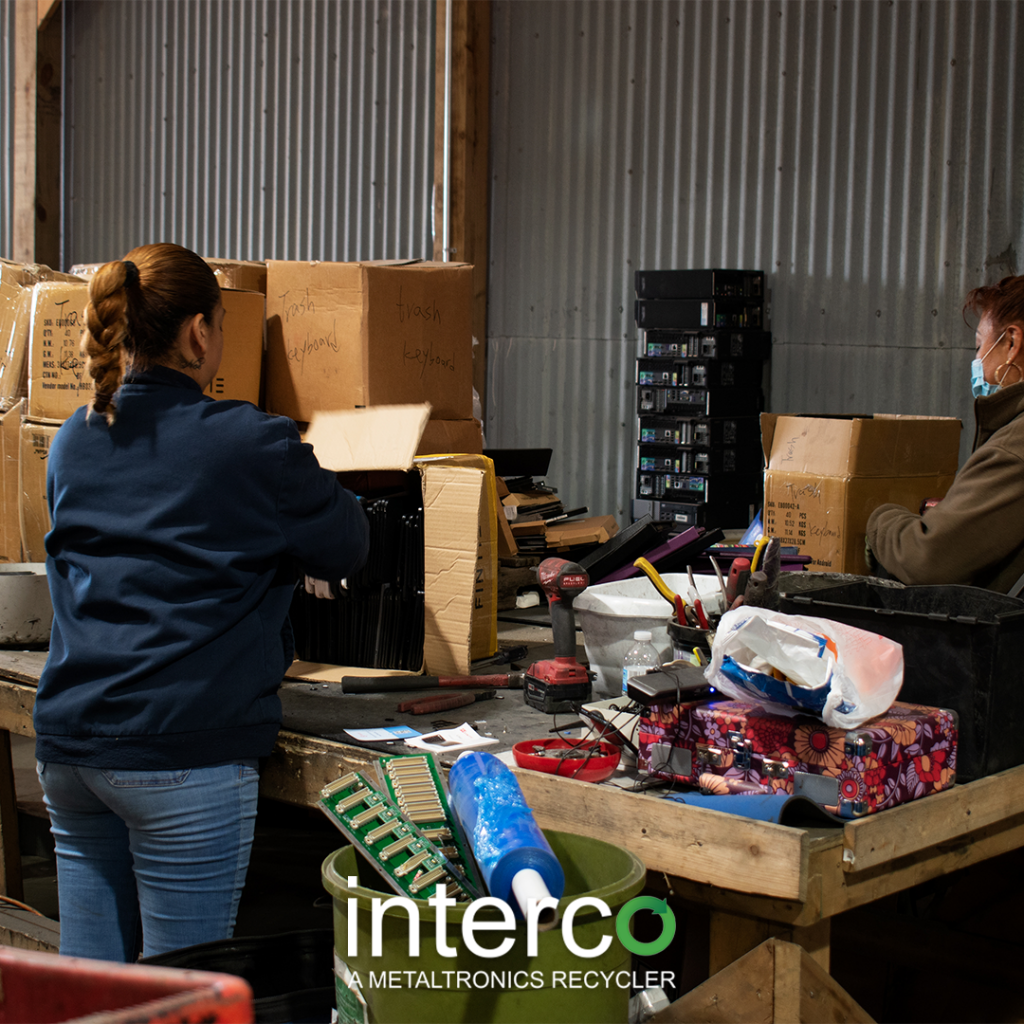 About Interco
Interco is a global recycling company providing metals, computers and electronics recycling services to industrial, dealer, and government organizations throughout the western hemisphere. The facility has a 145,000 sqft. processing plant committed to the processing of computers, electronics, and batteries with the remainder of the indoor facility used for the processing of nonferrous industrial metals.
The facility has five buildings — approximately 400,000 square feet total — on more than 35 acres. The company facility has more than 20 inbound and outbound docks for receiving and shipping nonferrous scrap material as well as a railroad rail spur to load rail cars.
The company is within proximity to four major interstates (I-44, I-55, I-64, and I-70) while centrally located just across the Mississippi River from St. Louis, Missouri in Madison, Illinois. The company offers a convenient delivery location as the facility is near four major interstates (I-44, I-55, I-64, and I-70) that intersect all of the Midwest and Central USA.
Established in 1996, the company has grown to prominence as one of the most reputable recyclers of nonferrous scrap in the United States. The company is experiencing significant market position growth due to a number of factors that suggest steady acceleration for years to come.
Interco is a Certified Scrap eScrap Recycler
Overall, companies are experiencing eScrap build up. Companies will need to make a decision on how to handle the influx of materials. In fact, the best option is working with a certified scrap eScrap recycler, like Interco, to recycle it. To learn more about Interco, click here.
Tagged: