Scrap PV Solar Panel Modules Disposal Services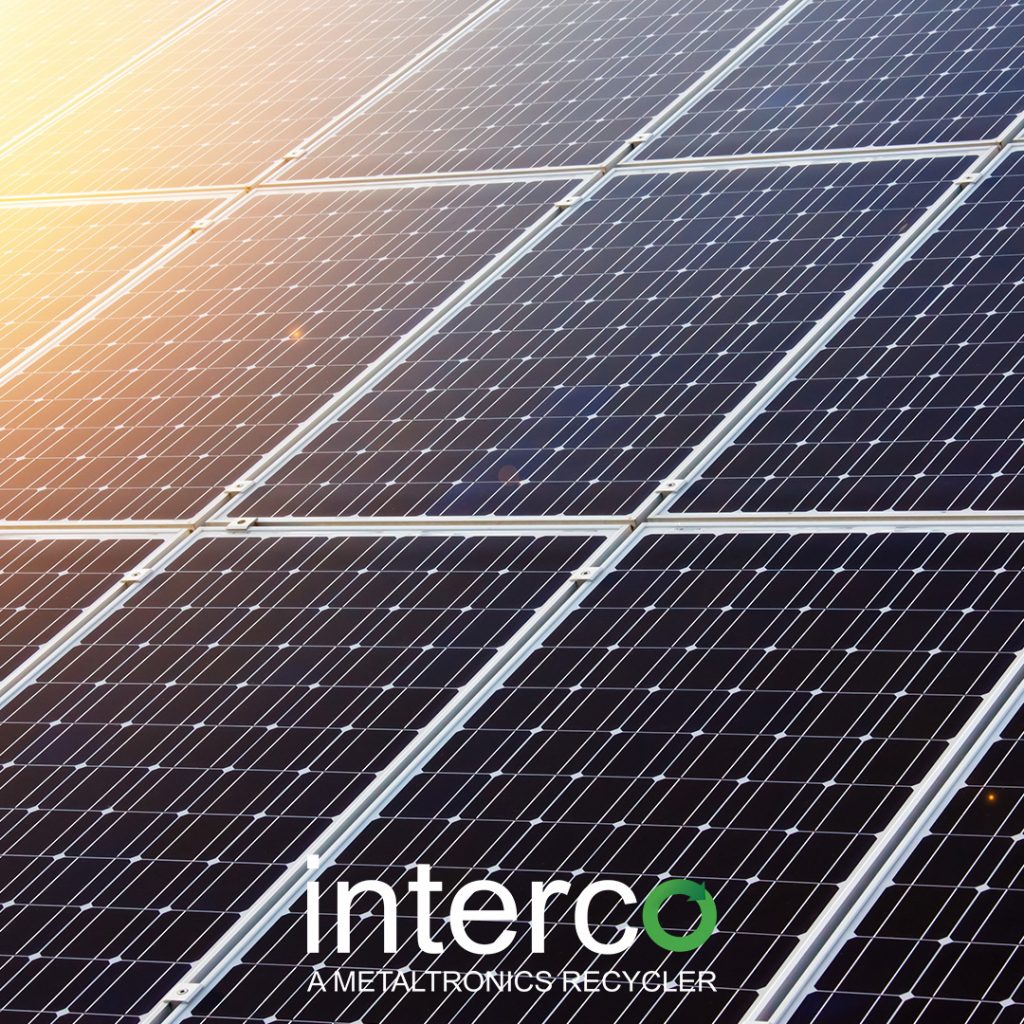 Scrap PV Solar Panel Modules Disposal Services
Solar Panels, under normal operating conditions, can last between 20 to 30 years. Solar panels convert the sun's rays into electricity by transferring electrons in silicon cells using the photons of light from the sun. They are used as a sustainable source of energy and can deliver electricity to homes and businesses. Scrap PV Solar panel modules disposal services enable those seeking to get rid of their scrap solar panels to earn a cash.
Eventually, these solar panels will reach end-of-life status where they will need to be disposed of. Solar panels contain valuable copper and aluminum components that increase the value of the material. Solar panels also contain glass, polymer, silicon and small amounts of silver, tin and lead.
When solar panels need a replacement or are damaged, the scrap is left to pile up. Here is what you can do with your unwanted PV solar panel modules:
Scrap PV Solar Panel Modules Disposal Services
Repurpose the solar panels
Store the solar panels
Option 1: Scrap PV Solar Panel Modules Disposal Services
Recycling is the process of gathering and processing materials that would otherwise be thrown away as trash and turning them into new products. Scrap PV Solar panel modules disposal services allow those looking to get rid of their scrap to earn a profit.
The process of buying and selling solar panels is easy and efficient with Interco. Recyclers buy these solar panels because they contain:
Glass
Polymer
Aluminum
Silicon
Copper
Small amounts of silver, tin, and lead
Option 2: Repurpose the solar panels
Solar panels convert energy using the sun and just because they reach end-of-life status does not mean they will stop converting energy. You can use them as a power source for a smaller project or as a replacement panel.
Option 3: Store them
Another option is to not get rid of the solar panels, but to store them. While this option does not get rid of your solar panel modules, it allows you to continue researching a plan of action. While storing a pile of scrap is not ideal, it is not typically dangerous when done in a dry location.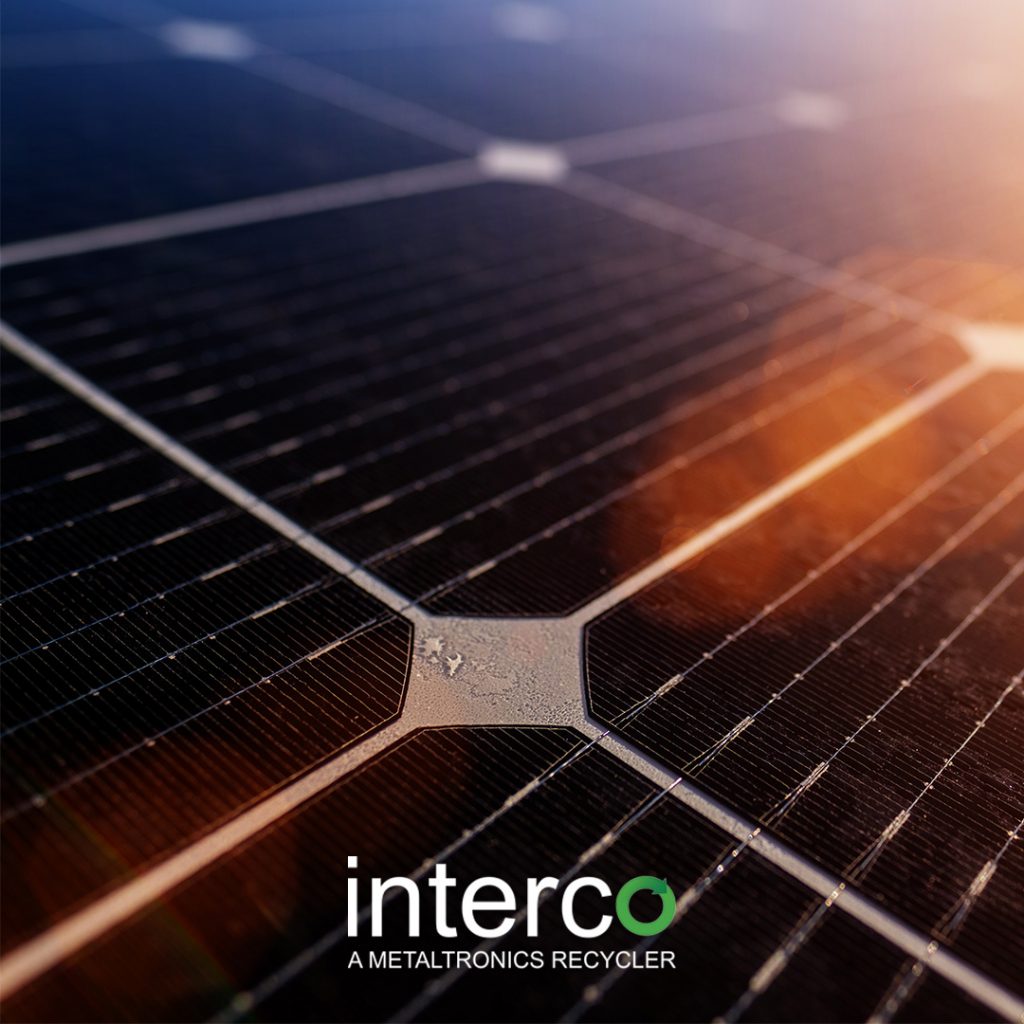 About Interco
Solar panels are recyclable after separating the materials. So, both buyers and sellers can earn a profit. Interco recycles several pounds of solar panels each year. The organization is a global recycling company providing recycling services to industrial, dealer, and government organizations. Furthermore, the company specializes in the placement of smelter-ready materials throughout the world utilizing established partnerships with end consumers in the United States, Europe, and Asia. Four patent-pending material processing plants give Interco the capacity to process more than 10 million pounds of computers, electronics, batteries, solar panels, and alternative energy generation and storage equipment on a monthly basis.
The company offers creative solutions, competitive pricing, and quality service throughout the supply chain. The business has been an industry leader providing metals, computers, and electronics recycling services with a focused track record of innovation and integrity in since 1996.
Interco, as an ISO 45001 Occupational Health & Safety Assessment Series Management System certified company, recognizes and manages potential health and safety risks throughout the company and the diverging supply chain. The ISO 45001 standard is internationally accepted as the highest standard of health and safety management in existence.
The organization is within proximity to four major interstates (I-44, I-55, I-64, and I-70). While centrally located just across the Mississippi River from St. Louis, Missouri in Madison, Illinois. The company offers a convenient delivery location as the facility is near four major interstates (I-44, I-55, I-64, and I-70) that intersect all of the Midwest and Central USA.
Also, the company was one of the very first certified R2v3 recyclers in the world.
Interco Offers Scrap PV Solar Panel Modules Disposal Services
Overall, solar panels convert energy using the sun. As they reach end-of-life status, they will need to be disposed of. There are a few options to consider when disposing of your old solar panels. Solar Panel recycling reuses valuable materials, reduces solid waste, reduces overall pollution, and more. Interco accepts scrap PV solar panel modules to recycle them properly. Interco's facility is comprised of five buildings — roughly 400,000 square feet total — on more than 35 acres.
The facility has over 20 inbound and outbound docks for receiving and shipping nonferrous scrap material as well as a railroad rail spur to load rail cars. The Interco team is able to ship and receive more than 25 loads per 8-hour shift, averaging just over 19 minutes per load. With a staff of 100 full time employees, Interco receives, processes, upgrades, repackages and ships approximately 15,000 tons of material monthly. We lead the way in terms of innovative industrial recycling solutions and will work with you to satisfy any of your scrap nonferrous metals and eScrap recycling needs. To learn more about Interco, click here
Tagged: