Scrap PV Solar Panel Modules Recycling Company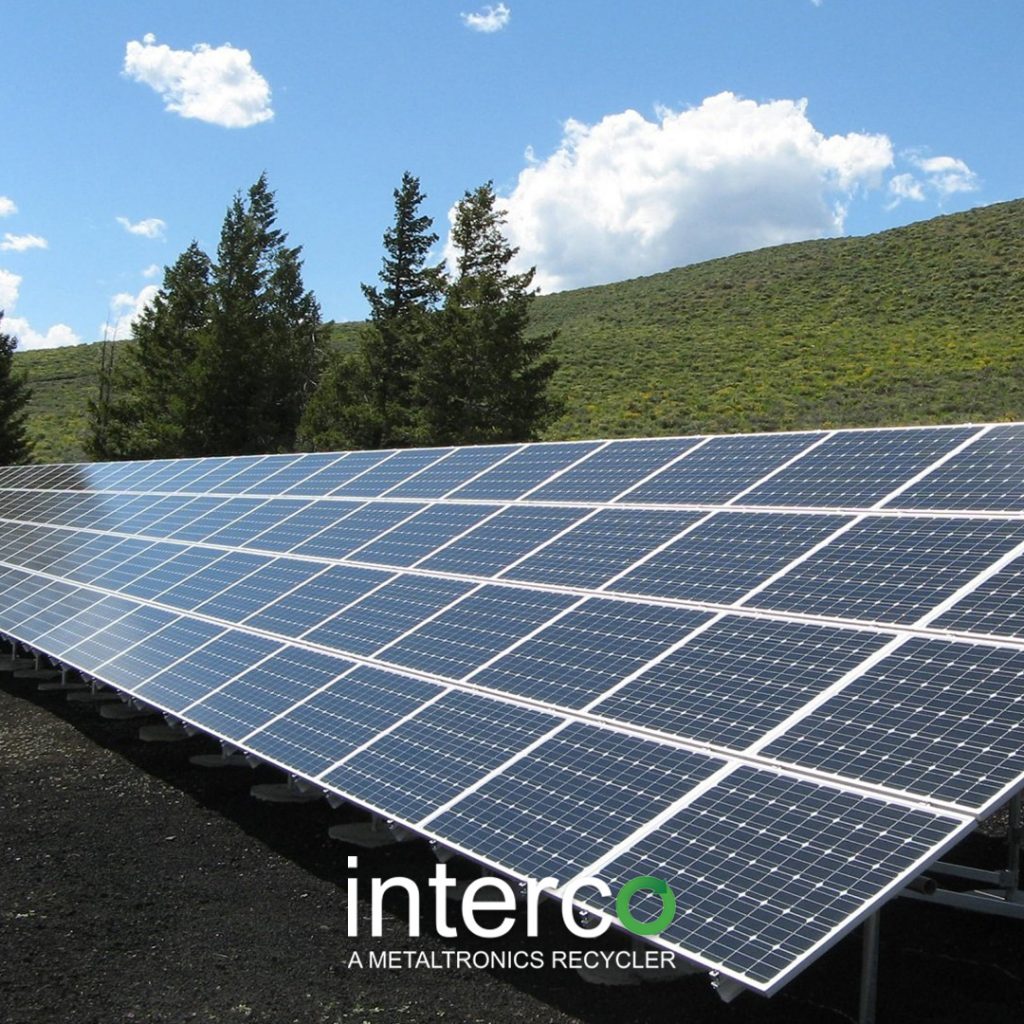 Solar Panel Scrap Disposal: Why Recycling is the Best Option
Solar panels are a sustainable source of energy, subject only to solar radiation, and capable of delivering electricity to homes and businesses. However, the panels eventually fail to perform efficiently. There are few waste management methods that a solar panel scrap owner can choose from: scrap PV solar panel modules recycling company, landfill, or a scrap pile located on your land.
Anyone who works with solar energy is aware of the benefits solar energy provides to the environment and communities nationwide. Consequently, the benefits of solar panels eventually fade when the product reaches end-of-life status. As a result, to continue as a sustainable source of energy, consumers must consider what waste management method they will choose.
Interco recycles solar panel scrap according to their types. The two main types at present categorize as so:
Silicon-based
Thin-filmed panels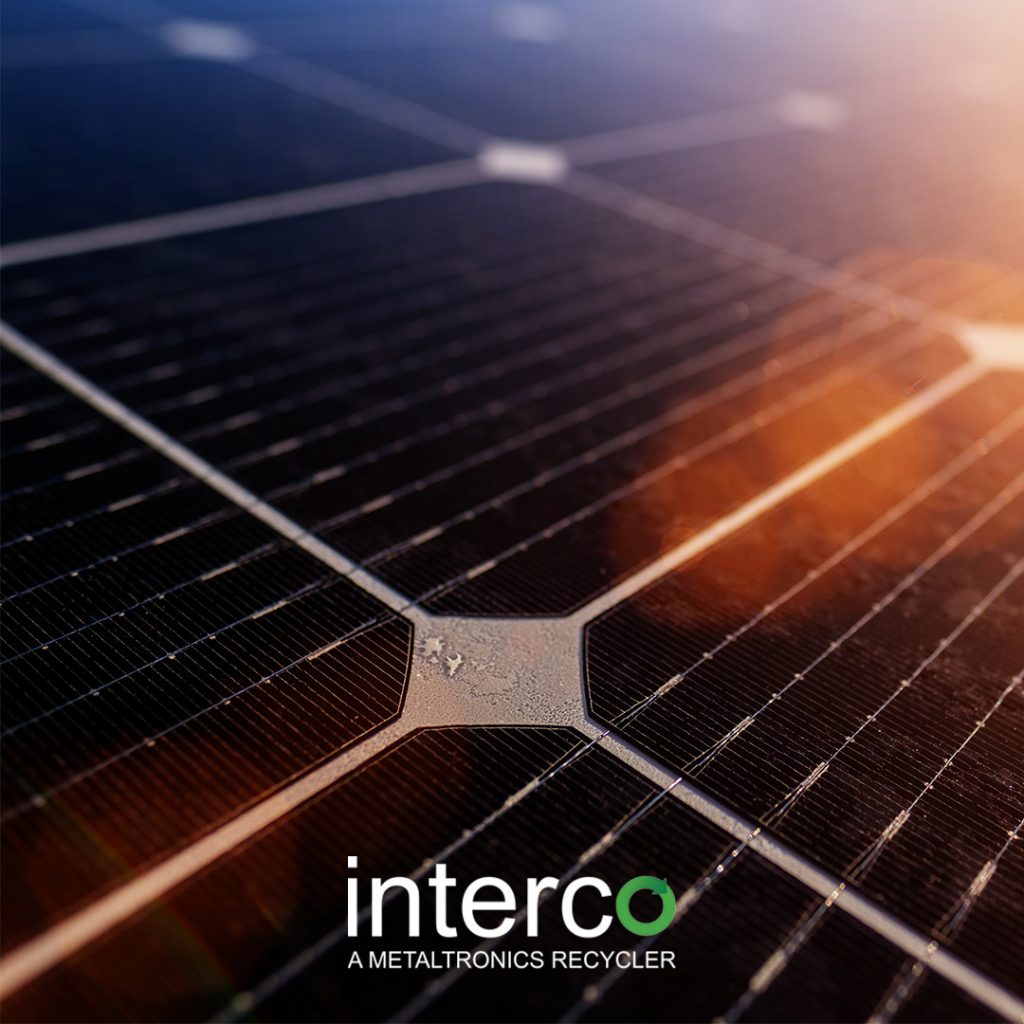 Why Choose a Scrap PV Solar Panel Modules Recycling Company?
Clean, renewable energy strengthens local economies, helps decrease greenhouse gas emission, and requires little upkeep over the lifespan of the investment compared to other forms of energy generation. Although, after a period this sustainable energy producer requires waste disposal services.
A scrap PV solar panel modules recycling company recovers the valuable materials contained within a solar panel scrap module. Additionally, scrap PV solar panel modules contain lead, cadmium, and other toxic chemicals. In fact, cadmium washes out of solar modules by rainwater.
Interco is a leader in recycling solar panels. The scrap PV solar panel modules recycling company recommends recycling your scrap solar panels as it allows for the renewable energy source to maintain its green status.
Despite the recyclability of the modules, the process in which materials separate can be tedious and requires advanced machinery. Here are the main steps involved in successfully recycling a silicon module:
Removing the aluminum frame (100% reusable)
Separating the glass along a conveyor belt (95% reusable)
Thermal processing at 500 degrees Celsius

This allows for the evaporation of small plastic components and allows the cells to be easier separated.

Etching away silicon wafers and smelting them into reusable slabs (85% reusable)
Solar panel recycling companies in the U.S. should maintain ISO 14001 Environmental and ISO 45001 Health & Safety certifications. Above all, proper training and procedures make a difference.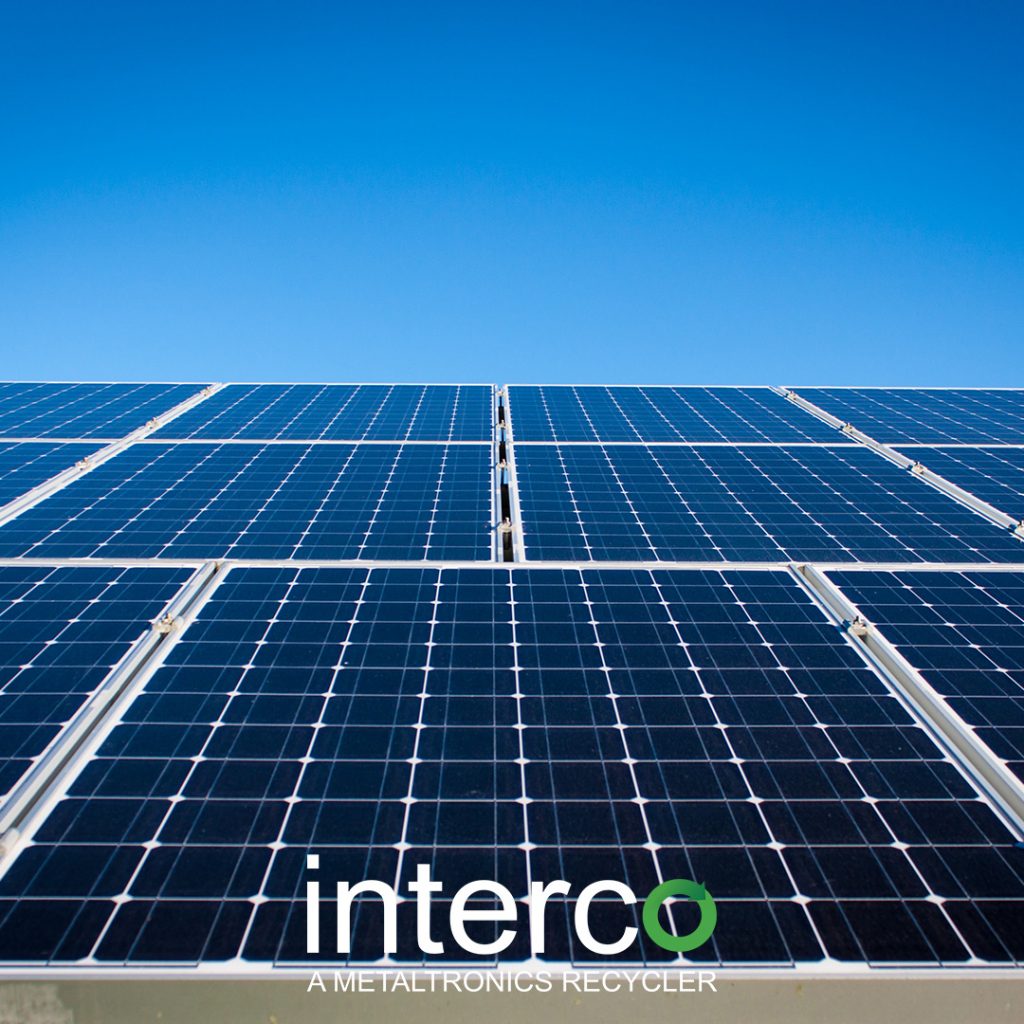 The Hazards of Landfill
Solar panels are pieces of technology that become big, bulky sheets of electronic waste at the end of their lives – right now, the world does not have a national policy for how to dispose of the material.
In fact, solar panels composed of photovoltaic (PV) cells convert sunlight into electricity. When these panels go into landfills, valuable resources waste away.
Consequently, because solar panels contain toxic materials like lead, the chemicals can leak as the material deteriorates creating new environmental hazards.
The increase in materials entering landfills eventually releases methane, a greenhouse gas that is 25 times more potent than carbon dioxide. Therefore, landfills are bad for our health and the environment.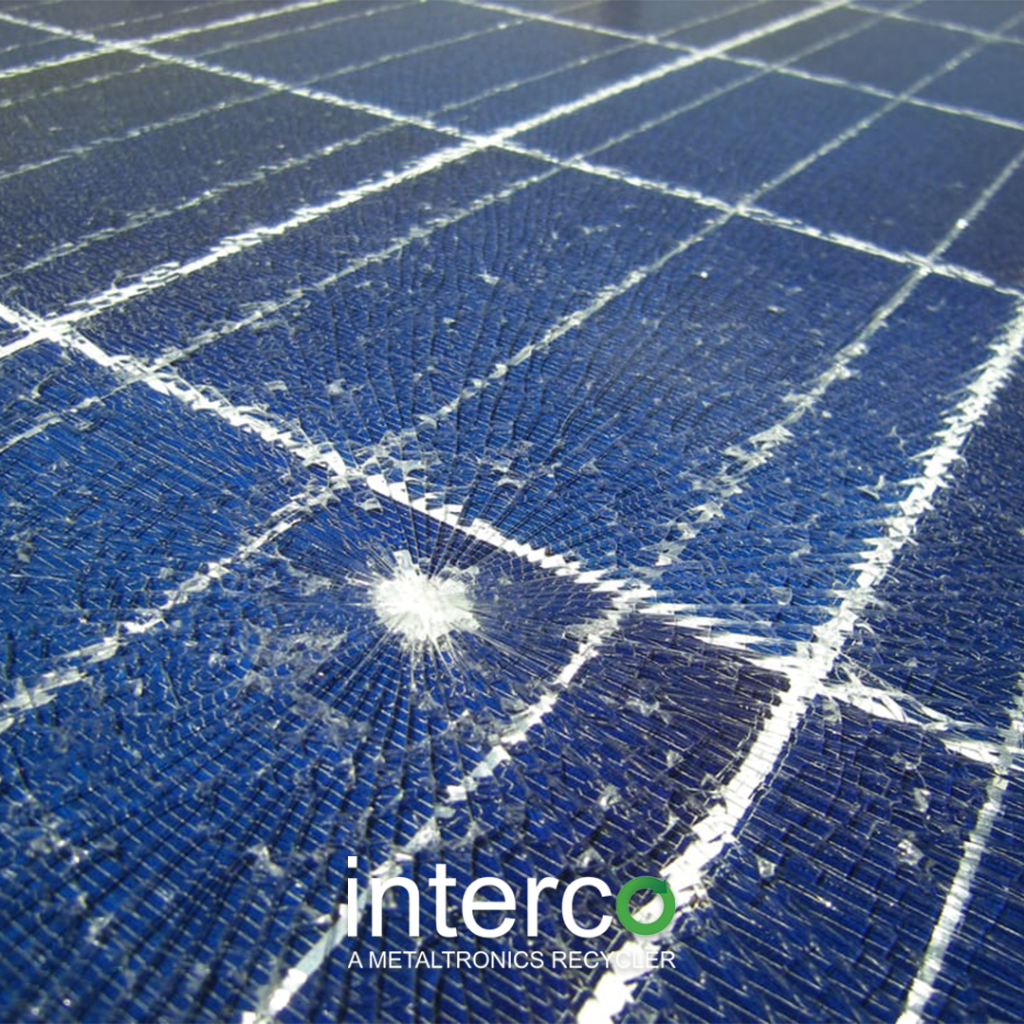 The Hazards of a Scrap Pile
Scrap pile owners may consider letting their scrap pile up. This option takes up more space but gives the owner more time to contemplate their options. Although, it is important to remember as solar panels break down, toxic chemicals release into the surrounding area.
For the solar recycling industry to grow sustainably, it will need supportive policies and regulations. Without a national policy, the best option is to recycle scrap solar panels as it retrieves valuable materials, reduces greenhouse gas emissions, and reduces the waste in your scrap yard.
Interco offers creative solutions, competitive pricing, and quality service throughout the supply chain. The company has been an industry leader providing metals, computers, and electronics recycling services with a focused track record of innovation and integrity since 1996.
In fact, Interco became only the second electronics refurbishing and recycling company in the world to achieve the coveted Responsible Recycling R2:2013 Standard Certification. Sustainable Electronics Recycling International (SERI) manages the standard. The R2:2013 Standard offers general principles and practices for IT equipment disposal vendors.
Scrap PV Solar Panel Modules with Interco
Experts estimated that approximately 500,000 solar panels were being installed globally every day the year prior. The importance of recycling solar panels increases every day. Interco recycles solar panels from across North America. Even solar panels from the Caribbean find their way to Interco for recycling. Contact Interco here to learn more about solar panel recycling.
Tagged: