Interco Recycles Transformers
Interco Recycles Transformers
Interco recycles Copper Transformers – large and small – as well as Aluminum.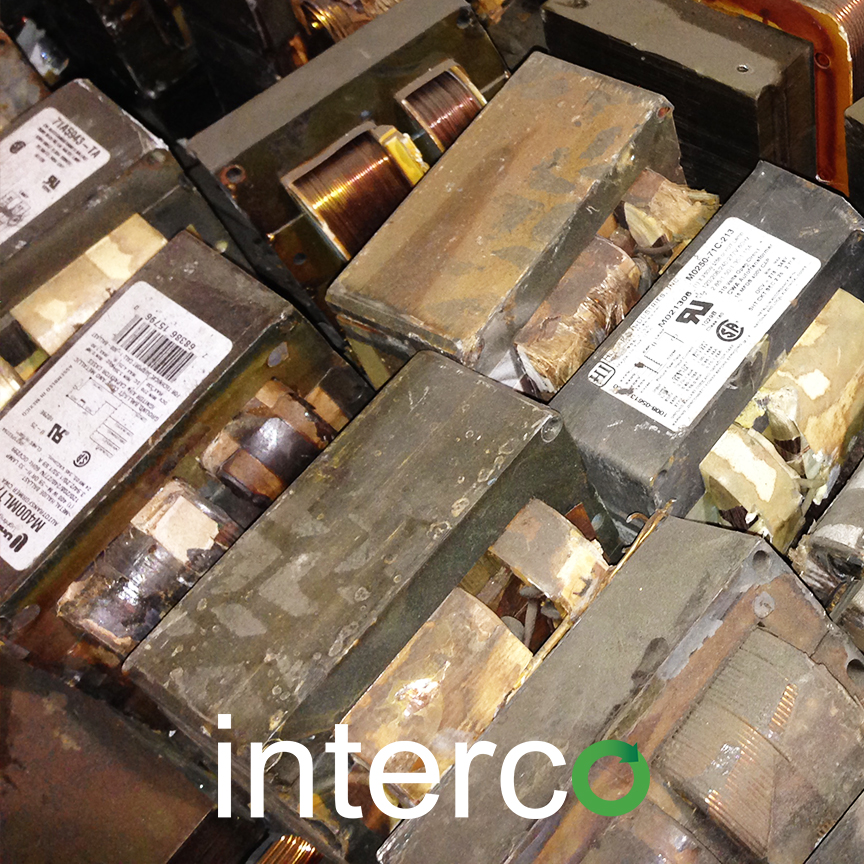 Electricians tend to recycle the ones they remove from electric poles. As a result, they also find them in industrial applications, factories and utility facilities.
There are three main Transformers:
Copper (large)
Copper (small)
Aluminum
Consequently, recyclers tend to deliver this material on pallets wrapped with stretch wrap, metal or plastic strapping, or tied down with ties. Sometimes companies deliver them loose in the back of box or dump trucks. Most often, transformers are delivered in steel bins or cardboard gaylord boxes on pallets.
No matter how folks deliver these items, Interco pays for the net weight of the material. However, it does not matter how they packed them — heavy containers are just as good as heavy bins — since Interco deducts the tare weight from the gross weight to determine the actual net weight.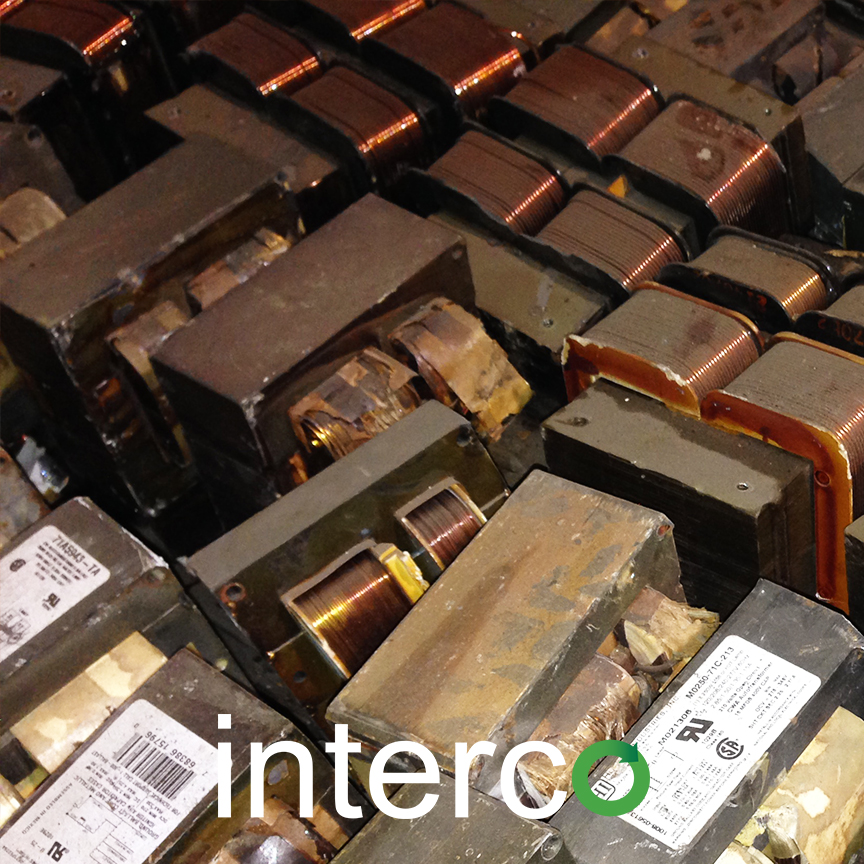 How long has Interco recycled Transformers?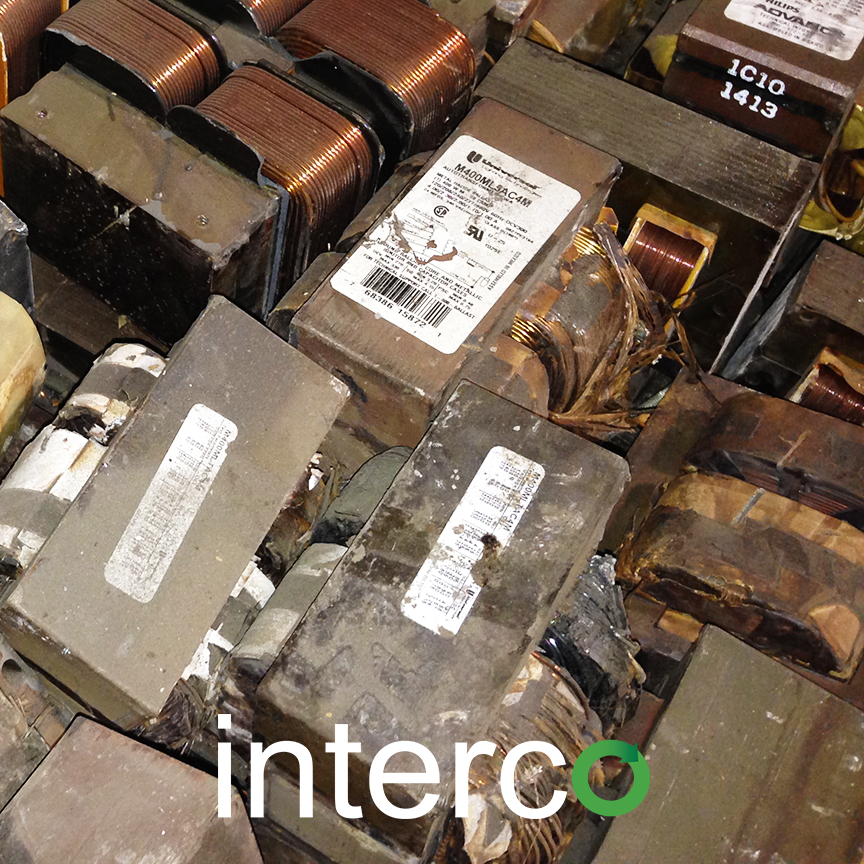 Interco has been in recycling computers, electronics, and nonferrous scrap material since 1996. In addition, Interco recycles baled cardboard, OCC, post-industrial plastics and polymers, and even some steel.
Interco is a member of the Institute of Scrap Recycling Industries, Inc. (ISRI). ISRI advocates on behalf of recyclers and scrap dealers worldwide. In dimes of dispute, ISRI acts as an expert arbiter.
It is not unusual for transformers to come in to the facility already dismantled. When that is the case, it is important that an Interco inspector go through each carton to ensure there are no contaminants. Contaminants can contain paper, plastic, solvents, dirt, and other forms of debris. Contaminants not only make it more difficult to add the metal back in to other industrial processes, but they can add significant weight to the packages. If there exist contaminants, the weight will be off. Therefore, the cost of the material is artificially inflated.
Tagged: