Where Do I Take My Scrap Brass Shells to be Recycled Safely?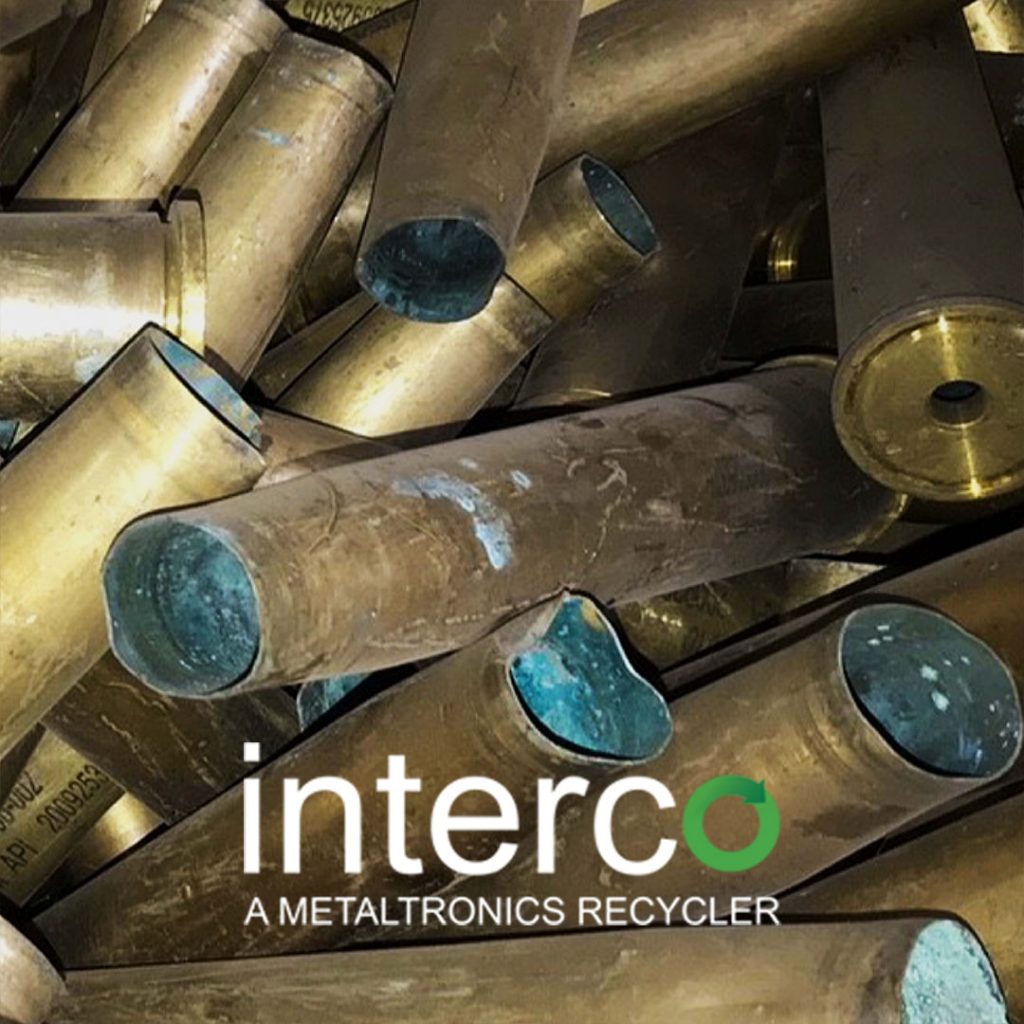 Where Do I Take My Scrap Brass Shells to be Recycled Safely?
In many industries, businesses throw away valuable materials without realizing the potential profit. For instance, companies do not realize the potential value of scrap brass shells. Since some companies can produce a large number of brass shells, scrap piles are increasing for a variety of organizations. These organizations can include gun ranges, ammunition manufacturers, and military organizations, to name a few.
Recycling brass shells is the most profitable way to get rid of brass shells. So, companies that have a lot of scrap brass shells may ask, "where do I take my scrap brass shells to be recycled safely?" The answer is simple – paid recycling.
Finding a recycling center that recycles scrap brass shells may seem difficult, but there are resources to help you find one near you. You can start your search for a reputable recycling facility by using the ISRI's directory.
People use the directory to:
Search for an individual, company, or commodity.
Facilitate member interaction.
Provide the public with recycler contact information.
Obtain company emails and website links.
Provide a searchable industry buyer guide.
The Institute of Scrap Recycling Industries, Inc. (ISRI) is the voice of the recycling industry, promoting safe, economically sustainable, and environmentally responsible recycling. They do this through networking, advocacy, and education. This is a great place to start your search for a recycling center that recycles brass shells. Interco has been a member since 1996.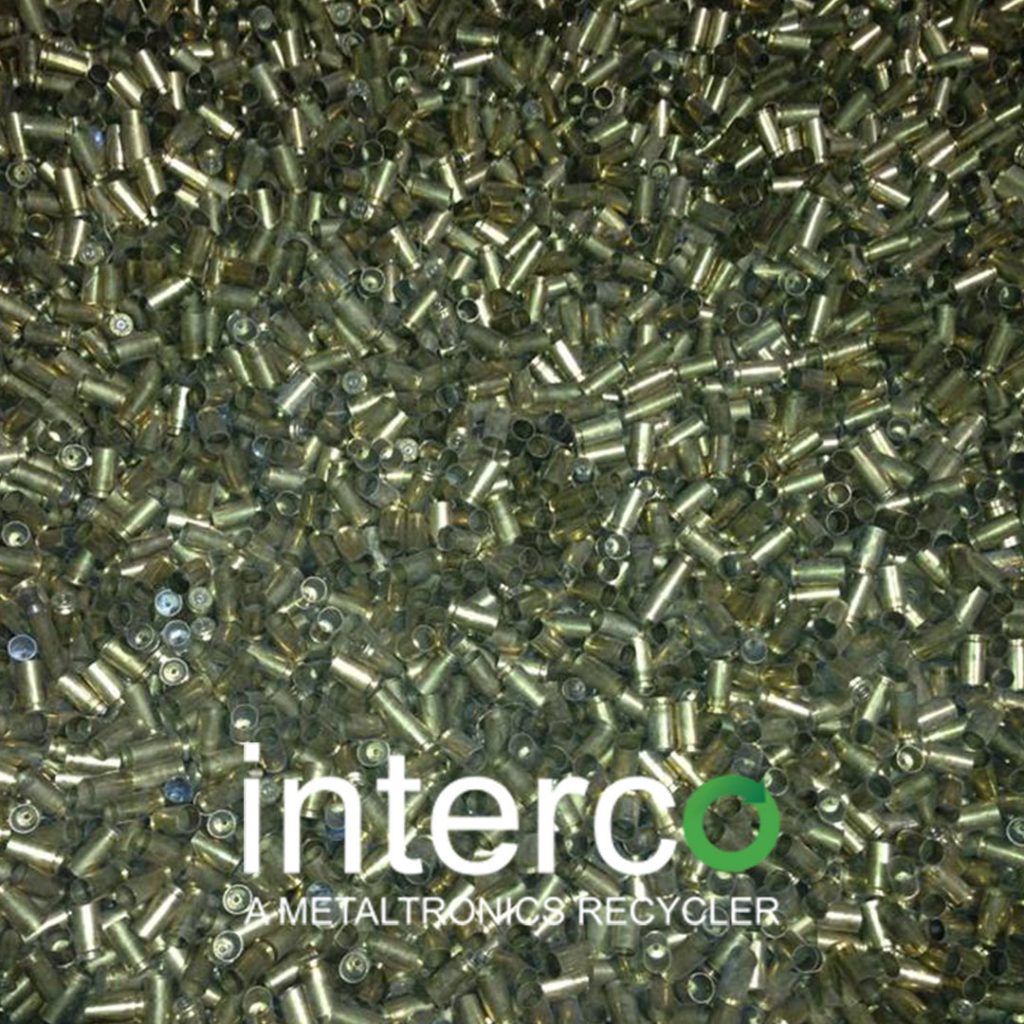 What Are My Disposal Options?
There are a few options when it comes to disposing of old ammo.
First, you could throw the brass shells away. Although this saves time, is harmful to the environment, could cause your business environmentally friendly clients, and overall is not recommended. You will also be missing the opportunity to make your business some extra cash.
Second, you could store the material until a later time. Even though this option would not cause any harm to the environment at this time, it could become an issue in the future. This is also not recommended as it would waste your business's time and money.
Third, you could give it to a gun range or a second party ammunition collection center. This would help the environment, but it would cost more money to transport and they will not pay you for your scrap.
Fourth, you could sell it to a recycling center like Interco. Interco provides scrap processing services and even pays top-dollar for scrap metal. This is the best option because it does not waste your money or time. Recycling these materials also helps the environment.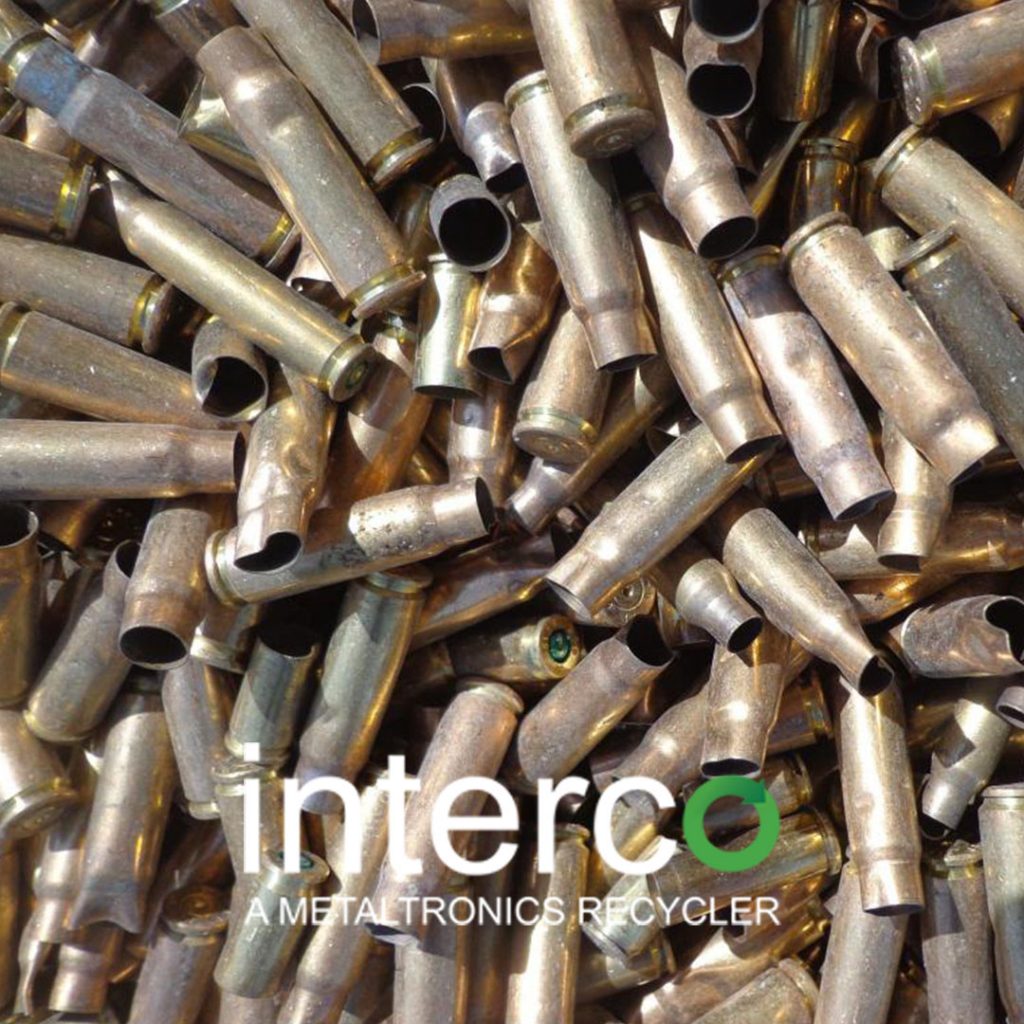 Recycling Scrap Brass Shells: The Process
Shell alloys usually contain brass, aluminum, or steel. They sometimes are plated with chrome, nickel, silver, or even gold. After sorting the brass shells, the recycling process continues:
Removing the shell.
They pop the shells in a high-temperature kiln.
A quality control supervisor verifies the shells are ready to proceed.
They clean the shells to remove as much lead and dirt as possible.
Inspectors then ren clean-and-popped shells through a shaker table.
Next, a hammer mill or shredder takes the shells and deform them into smaller pieces. Aggregator machines take these pieces and load them for transportation.
Finally, they take the shells to a brass mill. They melt, combine, and mix the brass shells with metallic elements to achieve a specific blend.
To finish the process, they form the brass shells in a rod or ingot. This is the process Interco uses. So, when companies need an answer to the question, "where do I take my scrap brass shells to be recycled safely?" The answer is quite simply Interco.
About Interco
Interco offers creative solutions, competitive pricing, and quality service throughout the supply chain. The company has been an industry leader providing metals, computers, and electronics recycling services with a focused track record of innovation and integrity since 1996.
The company has grown to prominence as one of the most reputable recyclers of nonferrous scrap in the United States. Interco is experiencing market position growth due to several factors that suggest acceleration for years to come.
In fact, the facility has five buildings — approximately 400,000 square feet total — on more than 35 acres. The facility has more than 20 inbound and outbound docks for receiving and shipping materials. The company also has a railroad rail spur to load rail cars.
Interco is within proximity to four major interstates (I-44, I-55, I-64, and I-70) while located just across the Mississippi River from St. Louis, Missouri in Madison, Illinois. The company offers a convenient delivery location as the facility is near four major interstates (I-44, I-55, I-64, and I-70) that intersect all of the Midwest and Central USA.
Bring Your Scrap Brass Shells to Interco to be Recycled Safely
Overall, the scrap piles of brass shells are increasing for companies. Companies will need an answer to the question, "where do I take my scrap brass shells to be recycled safely?" The answer is Interco. Interco has grown to be one of the reputable recyclers of nonferrous scrap in the nation. Interco will work with you to fulfill any of your ammo recycling needs. Four patent-pending material processing plants give Interco the capacity to process more than 10 million pounds of computers, electronics, batteries, solar panels, and alternative energy generation and storage equipment monthly. The team at Interco offers delivery, pickup, full truckload, and LTL services. To learn more, click here.
Tagged: