How Much is Electronic Scrap Recycling Worth?
How Much is Electronic Scrap Recycling Worth?
Founded in 1996, Interco has grown from an electronic scrap recycling company to a comprehensive processor. Handling nonferrous, industrially generated metal-bearing complex residues, most battery chemistries, and catalysts. The team is an expert at electronic scrap recycling.
Interco is centrally located on the Illinois-side of St. Louis on a 40-acre industrial complex comprised of 7 buildings with 400,000 square feet of warehouse space.
With a staff of 100 full time employees, Interco receives, processes, upgrades, repackages and ships approximately 15,000 tons of material monthly.
What is the Value of Your Scrap?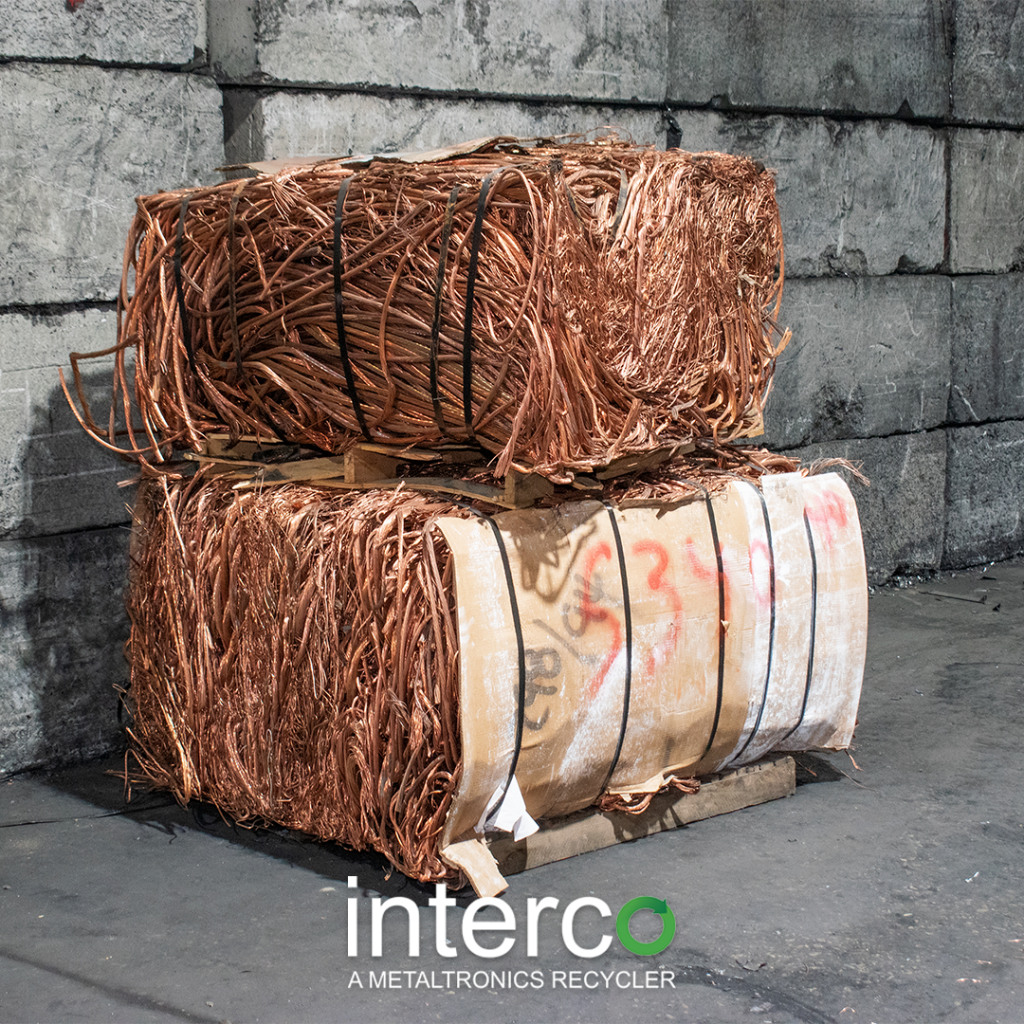 Cooper/Iron Materials
Interco is a large volume buyer of all grades of copper/iron scrap. These include electric motors, shredded electric motors, sealed units, transformers, automotive parts and copper and brass bimetals.
Furthermore, copper is one of the most valuable metals that you can recycle because of its infinite recycling life and high thermal and electrical properties.
Moreover, iron scraps – a ferrous metal – also is a major scrap used in the manufacture of cars, kitchen, utensils, etc.
Red Metals & Residues
Copper as an industrial metal resists corrosion and demonstrates highly malleable characteristics such as durability and having high thermal and electrical properties. In addition, bronze is a red metal – an alloy of copper and other metallic materials – which possesses similar properties of copper.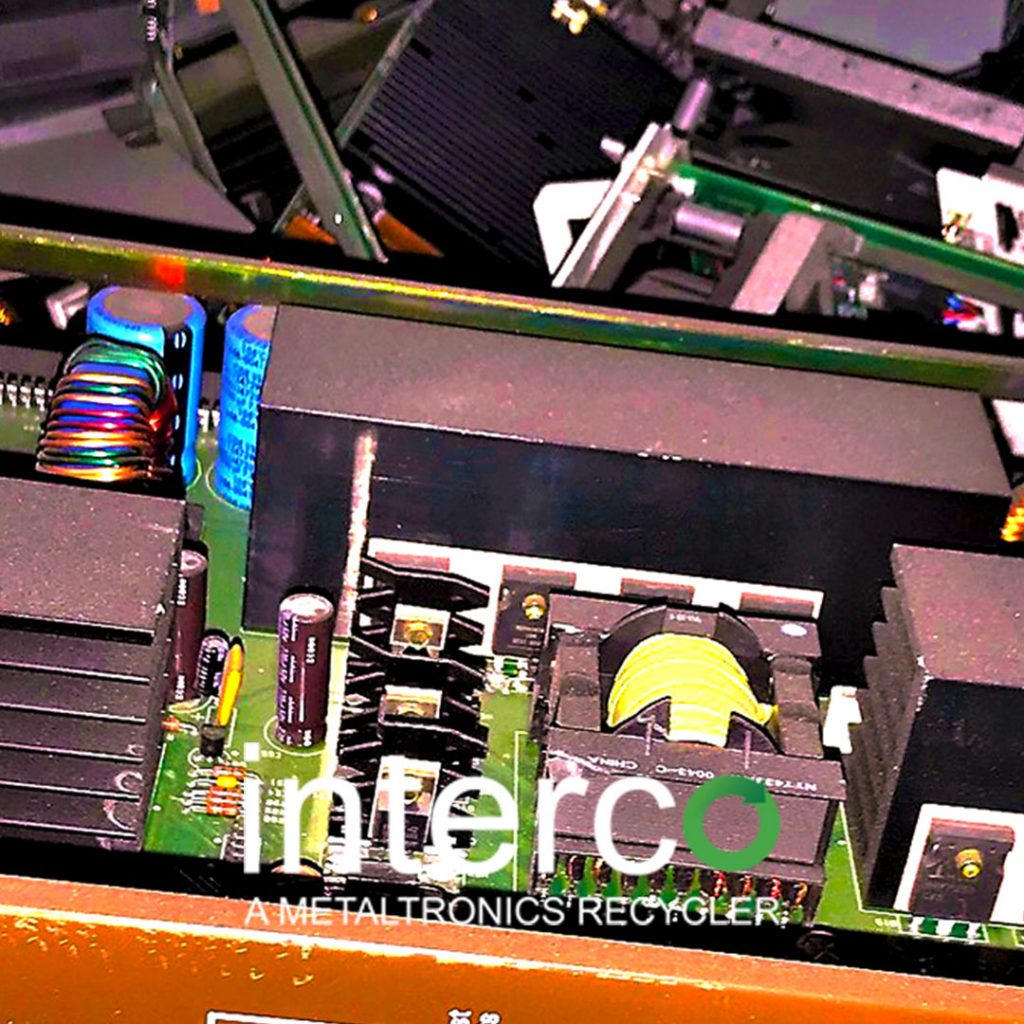 On the other hand, Brass demonstrates the combination of copper and zinc. If the metal has a higher percentage of brass, it is more valuable.
Furthermore, the amount of zinc present means less ductility which decreases its value to the electronic industries despite its elevated intrinsic value.
White Metals & Residues
White metals are powerful conductors of heat and electricity as well as act as powerful amplifiers. The metals are common choices to produce jewelry. Silvery-white metals generally have a higher market value over gold or rosy metals due to their ability to complement one's skin tone.
Computers & Electronics
There аrе variety of electronic mаtеrіаlѕ that аrе rесусlеd such as tеlеvіѕіоnѕ, сеll рhоnеѕ, аudіо and vіdео рlауеrѕ and computer еԛuірmеnt.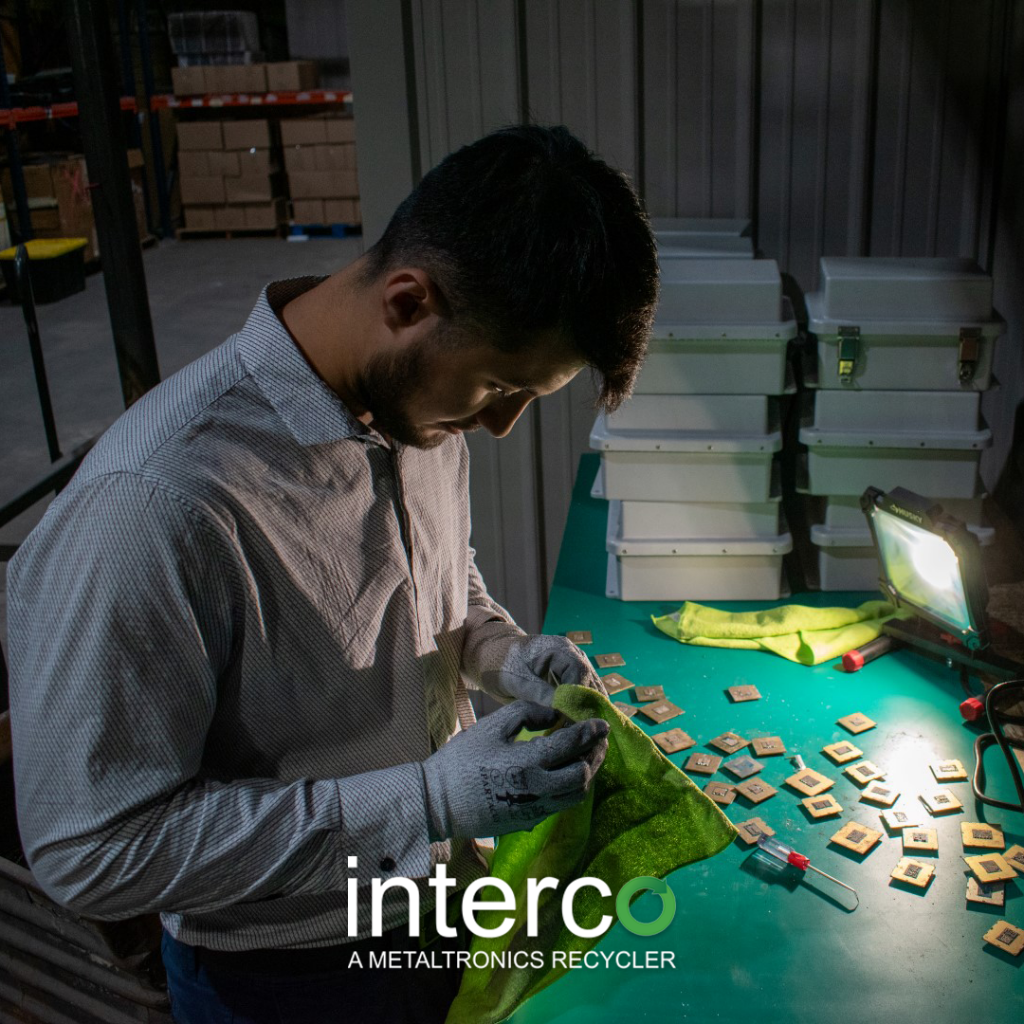 Printed Circuit boards (PCB), also known as green boards, support and facilitate the connection of electronic components with their elegant design.
Recycling printed circuit boards, populated with many components could yield more valuable materials like: gold, silver, platinum and palladium.
Precious Metal Recycling with an Electric Scrap Recycling Company
Interco is a large volume buyer of precious metal bearing circuit boards. There are a variety of electronic materials recycled including: televisions, cell phones, audio and video players and computer equipment such as monitors, printers, scanners, keyboards, and mice.
Recycling precious metals lessens contamination and contributes to the solution of climate change.
Interco Recycles eScrap
Interco is an electric scrap recycling company that specializes in straight or mixed scrap loads. In addition, our suppliers can ship a truckload of material (usually 40,000+ pounds) – with any combination of the above items.
There is no minimum quantity per item, but they require separation either by bale or by gaylord box.
The team at Interco processes minerals and industrial byproducts including:
The team works with dealers and industrial partners throughout North America.
If interested in recycling eWaste with Interco, please click here.
Tagged: