Reputable ISRI Electric Motors Recycler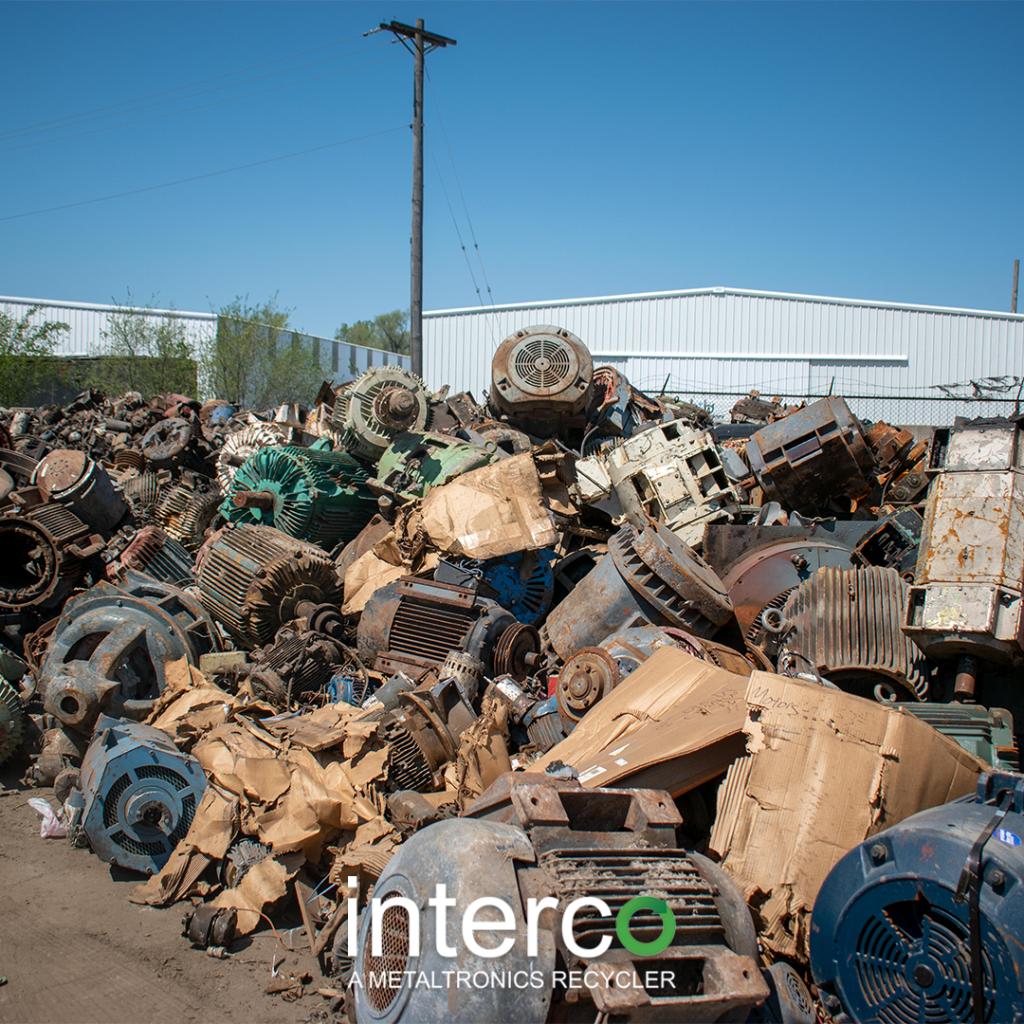 Reputable ISRI Electric Motors Recycler
Aluminum, copper, lead, nickel, tin, and zinc are among the many base metals that describe nonferrous scrap in the recycling industry. These materials have a variety of uses and sustain their chemical properties through frequent recycling and reprocessing.
These metals operate broadly in product manufacturing for various items such as electric motors, which results in a great quantity of scrap. Recyclers with a pile of scrap electric motors may start to research a reputable ISRI electric motors recycler.
The Institute of Scrap Recycling Industries, Inc. (ISRI) is the voice of the recycling industry promoting safe, economically sustainable, and environmentally responsible recycling through networking, advocacy, and education.
ISRI is the nonprofit trade association that is the "Voice of the Recycling Industry." Interco has been a member of ISRI since 1996.
The 45-acre facility the team operates on has more than 39 docks and can receive loads by van trailer or dump.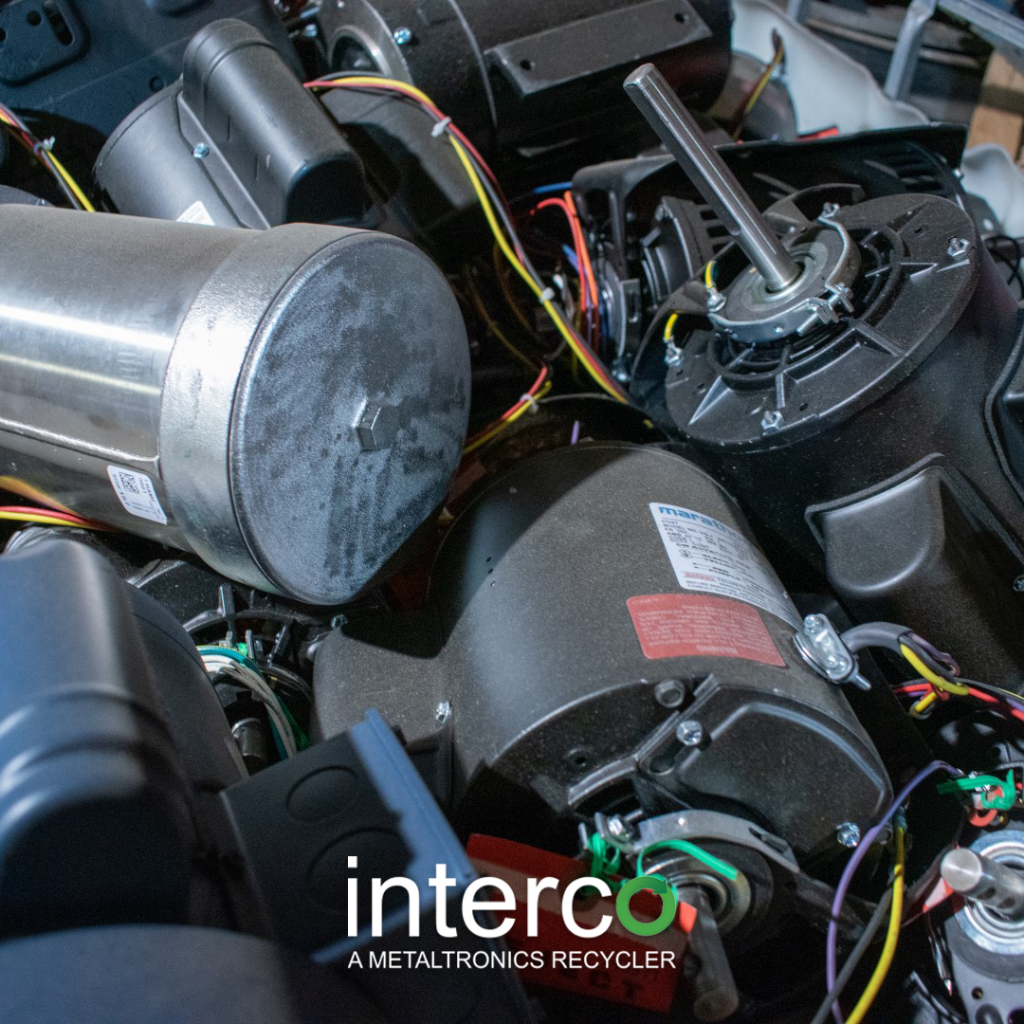 Why Recycle Electric Motors
Electric motors have a wide industrial and commercial use. Additionally, scrap electric motors contain valuable copper and aluminum components that increase the value of the material.
The full list of valuable and recyclable metals includes:
Aluminum
Iron
The steel case around the motor
The collection of electric motors refers to steps in scrap metal recycling. Recyclers sell scrap electric motors because they are heavy and contain a large amount of copper wire.
The team at Interco offers services that represent the values and practices presented by ISRI. Additionally, Interco processes more than 1,000 tons of scrap electric motors each month.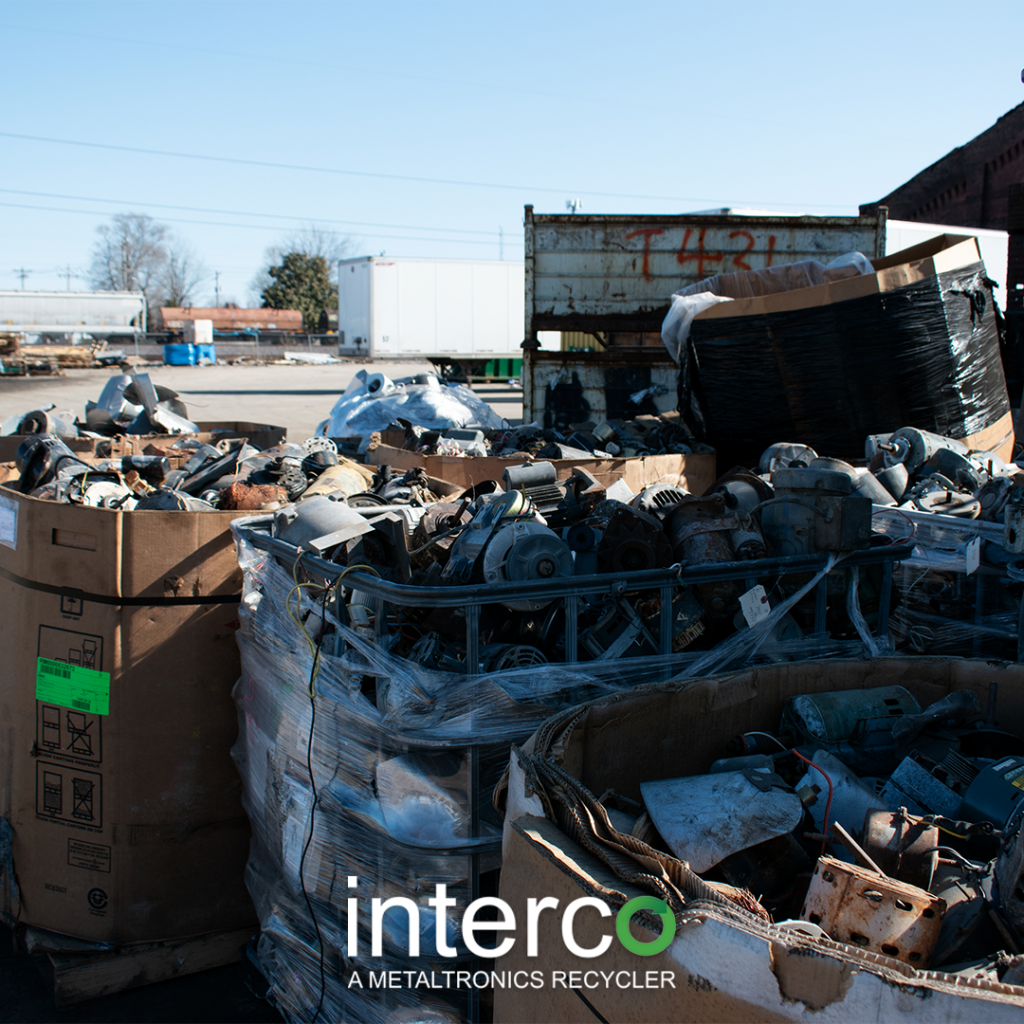 Where to Find a Reputable ISRI Electric Motors Recycler
ISRI represents more than 1,100 private and public for-profit companies that process, broker, and industrially consume all scrap commodities. The institute offers a real-time searchable membership directory to enable member interaction and to deliver the public with recycler contact information.
Electric motors contain valuable copper and aluminum components increasing the value of the material. Any reputable ISRI electric motors recycler recognizes the significance of scrap electric motors. As a result, recyclers classify motors into three main categories of size:
Small motors usually fit about the size of a basketball and not much larger than an apple.
As a result, recyclers classify motors larger than a basketball, but less than 2,000 pounds as large motors.
Motors weighing more than 2,000 pounds over-sized motors. These motors vary in demand due to their size and nonferrous metallic content.
Interco buys domestic loads of scrap electric motors in mixed or straight loads in combination with any other nonferrous metals or eScrap.
Recycle Electric Motors with Interco: a Reputable ISRI Recycler
In summary, electric motors transfer electrical energy into mechanical energy. Tools like industrial fans, blowers, pumps, and more need electric motors to work. There are small, large, and over-sized motors that can be found in common items such as microwaves, hand tools, air conditioners, and more.
The team at Interco works with dealers and industrial partners throughout North America as well as Central and South America. Interco accepts scrap electric motors to recycle them safely.
To find out more about recycling electric motors, click here to contact Interco.
Tagged: