Scrap Electric Motors Processing Facility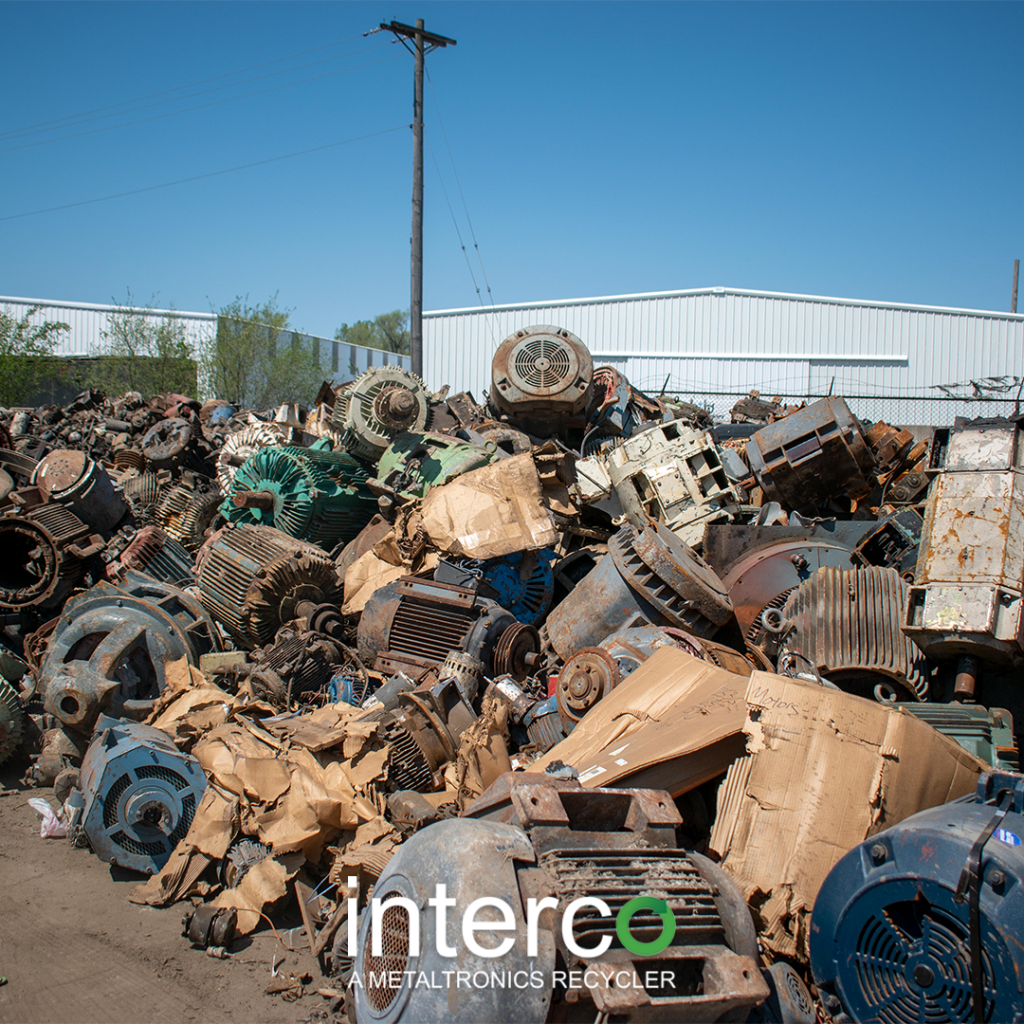 Scrap Electric Motors Processing Facility
Electric motors habitually work inside machines and electronics. Some items that you may be familiar with include lawn mowers, washing machines, refrigerators, and more. Recyclers, who understand the makeup of motors, know the value of recycling them. Which is why they are often taken to a scrap electric motors processing facility.
Electric motors have copper coils throughout the unit. Additionally, recyclers often remove the copper from them to turn a profit. In fact, inside every electric motor are valuable metals that are recyclable.
Furthermore, bringing recyclables like scrap electric motors to a recycling center is easy. First, they sort through the materials. Then, the workers use large machines to separate the clean materials from the unclean materials. This process begins again for any new load that arrives at the facility.
Interco is a scrap electric motors processing facility which works with the goal of ease and efficiency.
Where to Look for a Facility
Scrap electric motors are often managed in large quantities. If your business is looking for a scrap electric motors processing facility, there are many recyclers that offer that service.
Besides, electric motors convert electricity into mechanical energy. With a life span of about 15 to 20 years or longer. Many need to be properly disposed of.
Finding the right recycler is easy online. There are plenty all over the United States. Interco offers scrap electric motor recycling services that are fast and efficient.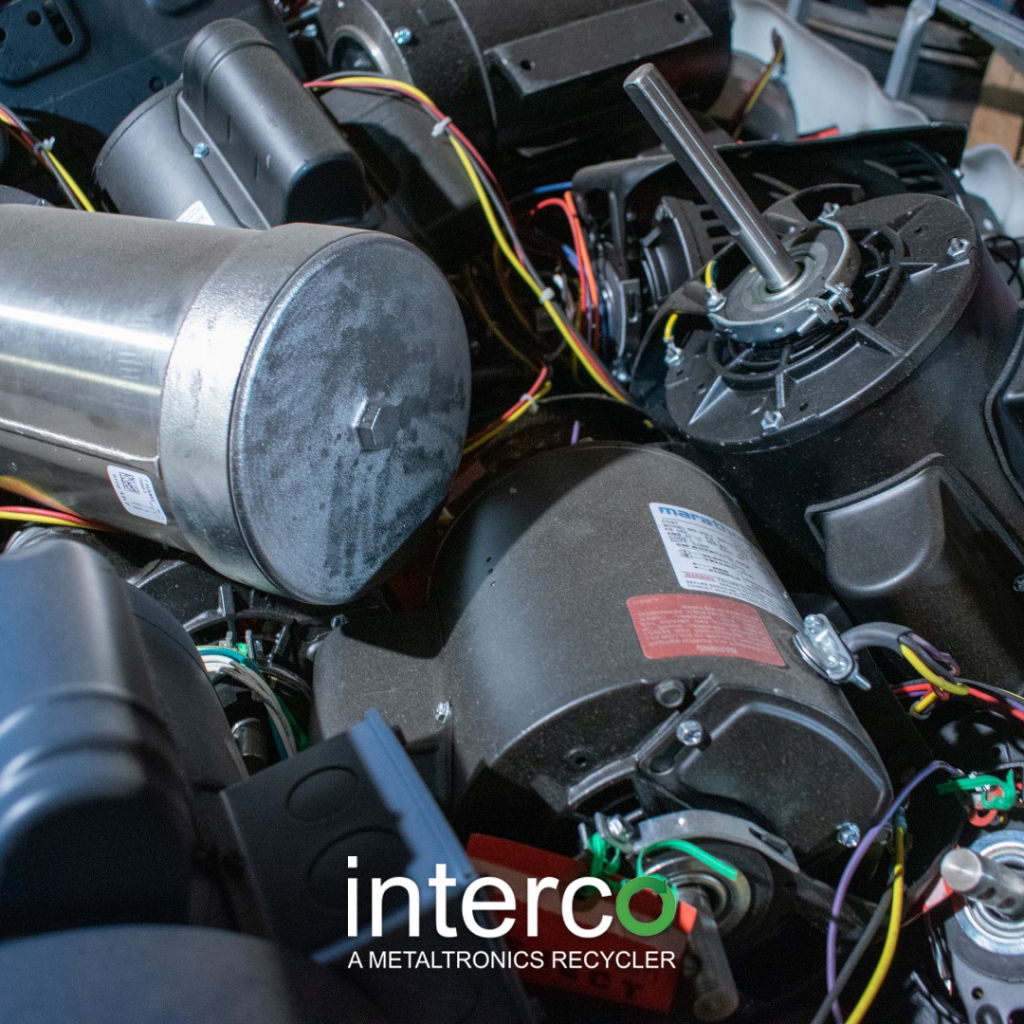 What Motors Can Be Recycled?
Each year, Interco recycles several pounds of motors. In fact, the 40-acre facility has more than 20 docks and can receive loads by van trailer or dump.
Furthermore, recyclers categorize motors into three main groups:
Small motors usually fit about the size of a basketball and not much larger than an apple.
As a result, recyclers classify motors larger than a basketball, but less than 2,000 pounds as large motors.
Motors weighing more than 2,000 pounds over-sized motors. These motors vary in demand due to their size and nonferrous metallic content.
Virtually every household electronic with mechanical movement uses an electric motor. There are also many benefits to recycling scrap or broken electric motors. Interco recycles scrap electric motors and collects the materials out of them to be reused.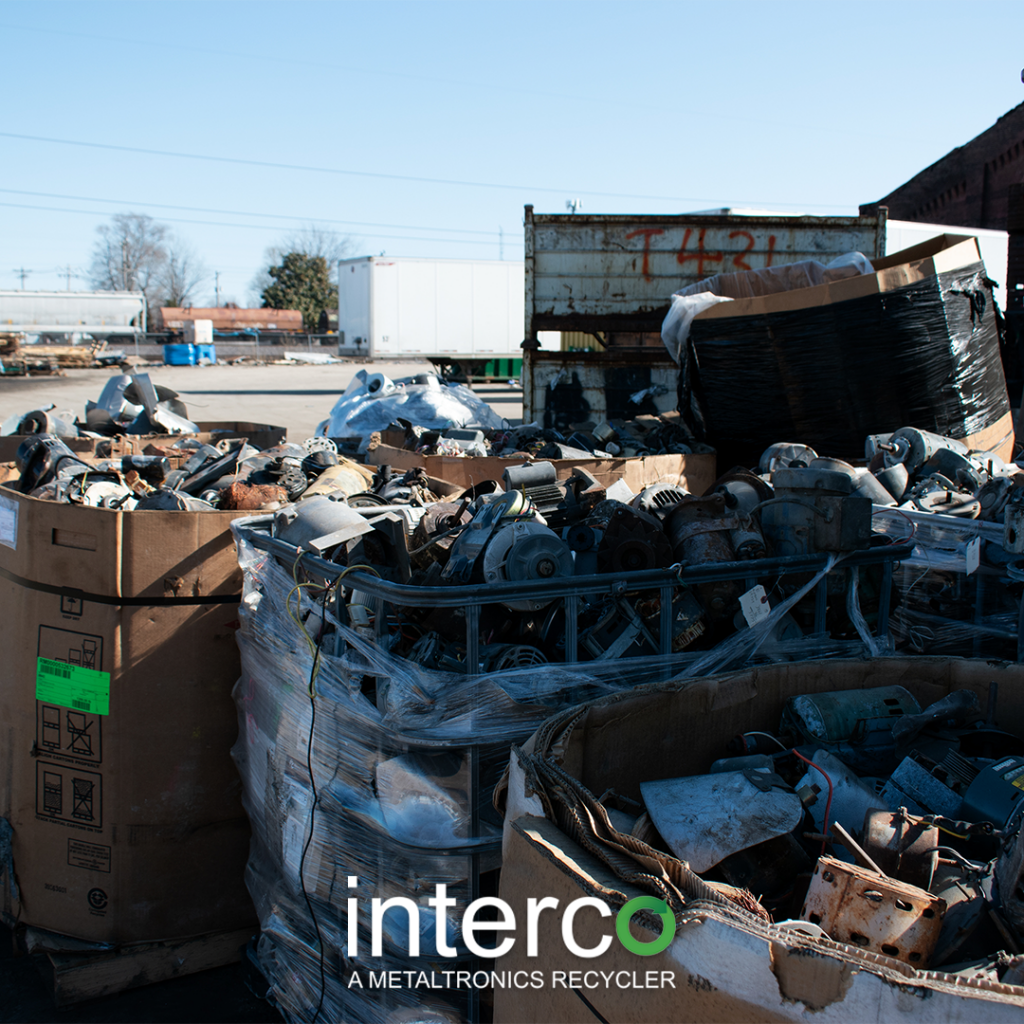 Why Recycle Electric Motors?
A electric motors processing plan would allow for the material to be properly disposed of.
This also reduces pollution in landfills and surrounding areas.
There are also valuable materials that can be sold to secondary processing facilities to be reused in the production of new items.
Recycling retrieves valuable metals within the electric motors including:
Copper
Aluminum
Iron
The steel case around the motor
Recycle Scrap Electric Motors with Interco
In summary, electric motors are often found in household appliances. For instance, washing machines, air conditioners, and microwaves. Additionally, with a high quantity in use today, the motors eventually reach end-of-life status and must be properly thrown away.
Scrap electric motors are completely recyclable. Any scrap electric motors processing facility can help retrieve the valuable metals. Lastly, if you have a scrapyard full of electric motors, sell them to Interco. They are both profitable and recyclable.
To learn more about scrap electric motor recycling services, click here.
Tagged: