Who Recycles Scrap Electric Motors Near Me?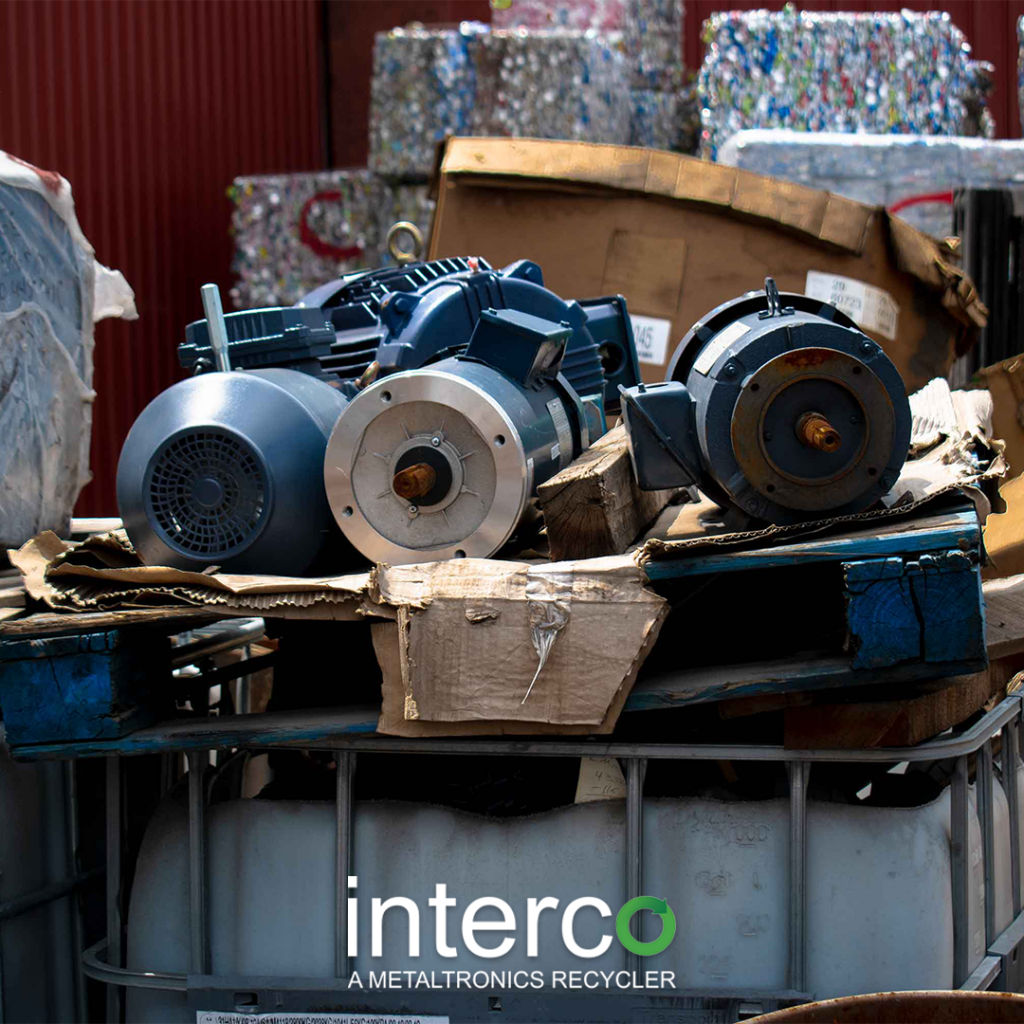 Who Recycles Scrap Electric Motors Near Me?
Recyclers often collect electric motors for scrap metal recycling because they are heavy and contain a large amount of copper wire. These motors can be found in a variety of items like vacuums, computers, ceiling fans, and much more.
The electric motor is resourceful due to its ability to be fully recycled since most of its components are metallic. The process of recycling electric motors should be easy and efficient.
Those with an abundance of end-of-life electric motors may perhaps try their hand at scrapping the material, but others may consider where they can earn some scrap cash.
If scrapping an electric motor proves as a harder task than anticipated, businesses and companies might question, "Who recycles scrap electric motors near me?" Interco works with the resources and equipment to effectively recycle electric motors.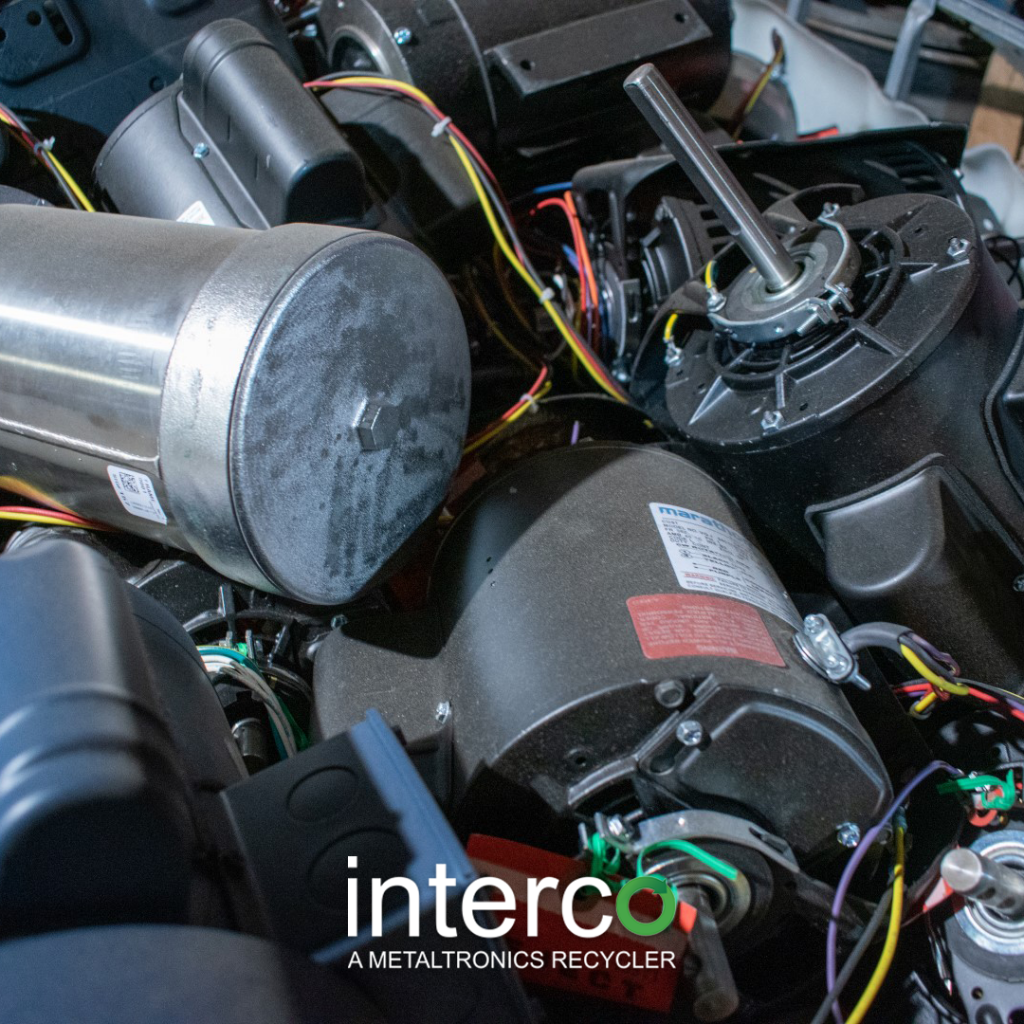 Where to Start When Recycling Your Electric Motor
Scrap metal is one of the most valuable products you can recycle, and it encompasses so many consumer products.
Recyclers generally aim for their product to be at least 50 percent metal. In fact, even if other components surround the metal, it is worth recycling if it is made mostly out of metal.
You will want to identify whether your metal is ferrous or nonferrous. Scrap metal classifies as either ferrous (containing iron, such as steel) and nonferrous (everything else).
A recyclers journey to earning scrap cash is nearing the end when the search for a scrap metal recycler begins. Use a search engine online to search, "Who recycles scrap electric motors near me?" and filter through certified, reputable recyclers.
Interco has been a member of the Institute of Scrap Recycling Industries, Inc. (ISRI) since 1996.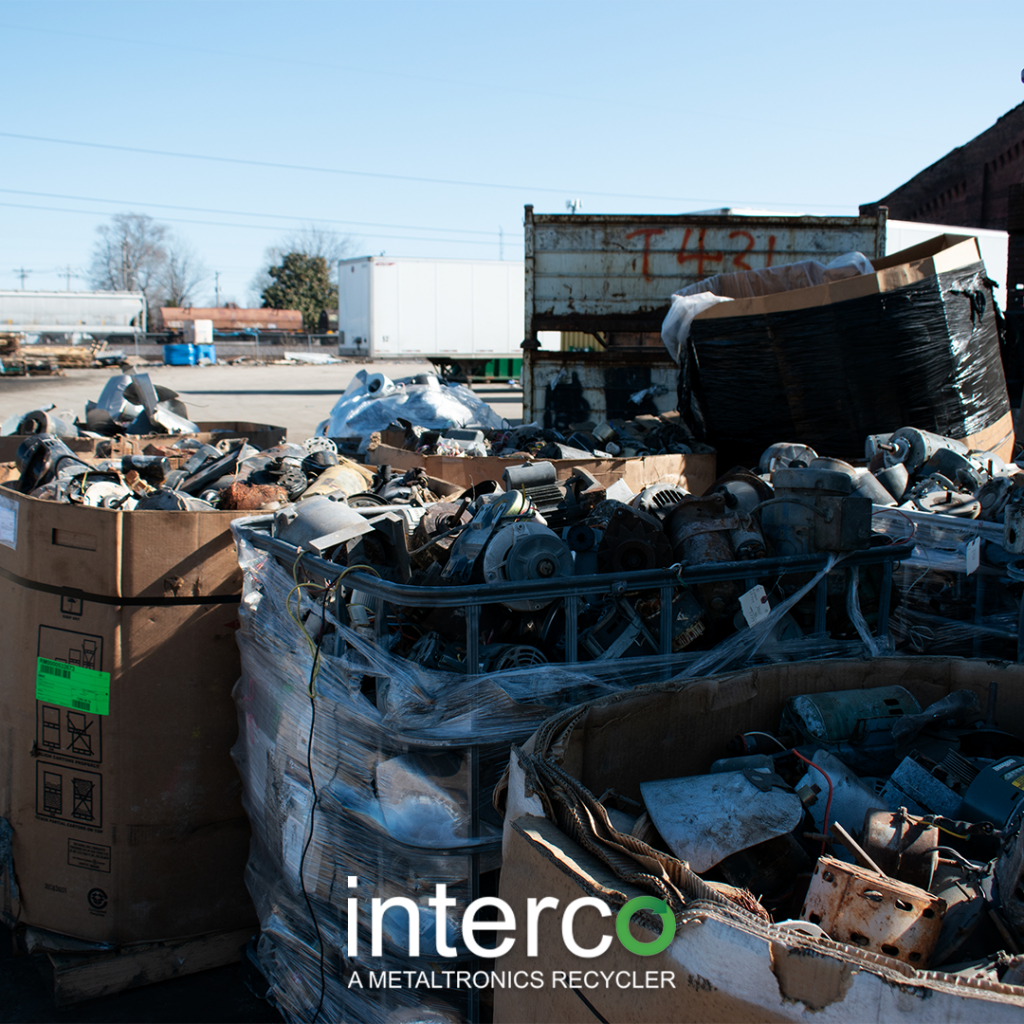 Recycling Scrap Electric Motors Near Me
Interco processes more than 1,000 tons of scrap electric motors each month. Through reuse and recycling, electric motor recycling can reduce what goes to the landfill, reduce waste, and save on energy used to produce new materials.
The process of recycling electric motors should be precise and simple:
First, the recyclers collect several electric motors to boost the possibility of getting enough copper.
A hammer or hammering mill beats the metallic casing of the motor.
Then they separate the components and group them according to their materials.
Finally, they take the separated components to their different recycling points and recycle them.
With a convenient, central location just across the Mississippi River from St. Louis, Missouri in Madison, Illinois, Interco is within proximity to four major interstates (I-44, I-55, I-64, and I-70) that intersect all of the Midwest and Central USA possibilities.
Recycle Scrap Electric Motors with Interco
Electric motors transform electrical energy into mechanical energy. The team at Interco operates with dealers and industrial partners throughout North America as well as Central and South America. Interco accepts scrap electric motors to recycle them safely.
To learn more about recycling electric motors, click here to contact Interco.
Tagged: