The value of recycling and reusing items like aluminum cans, plastic bottles and paper is known by most consumers. Recycling waste not only benefits the environment and keeps useful materials out of landfills, it offers a profit. The list of materials that are recyclable grows daily.
Founded in 1996, Interco has grown from an electronic scrap recycling company to a comprehensive processor and recycler handling nonferrous, industrially generated metal-bearing complex residues, most battery chemistries, and catalysts.
3 Popular Items to Recycle This Fall Season

Recycling used materials never goes out of season as it reduces landfill, waste and saves on energy used to produce new materials.  In fact, Americans generate an additional 5 million tons of waste throughout the holidays. As the start of the fall season approaches, it is important to watch out for these popular items to recycle.
Car Batteries
When winter weather approaches, consumers will want to prep their vehicles for the drop in temperatures. For example, drivers typically check oil levels, replace windshield wipers, and examine belts and hoses for damage. Or you might replace your aging battery. Those who recycle old batteries assist in reducing waste – up to 99% of a lead-acid battery is recyclable – and reduce the need to use new raw materials and components. In fact, these batteries contain acids; toxic acids such as sulfuric acid which is very corrosive. Therefore, because of the acid content, it is highly advisable not to try recycling used lead-acid auto batteries by yourself.
Paper
The process of wastepaper recycling most often involves mixing used and old paper with water and chemicals to break it down. Today, most businesses use recycled paper along with other office materials for paperwork. As fiscal quarters near their end and students return to school, it is important that scribbled-in notebooks be recycled. As a result, recycled paper is good for the environment, more economical, and reduces waste and improves efficiency.
Outdated Phones and Other Electronics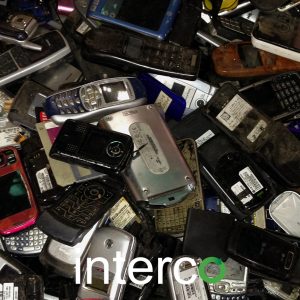 eWaste continuously increases worldwide as outdated phones and other electronics are replaced. Popular electronics are released throughout the year, but many major manufacturers save their latest phone releases and launch dates for the fall season. Electronics recycling offers numerous benefits to mankind and the environment including reducing environmental pollution and lowered use of raw materials. Therefore, recycling electronics such as televisions, cell phones, or computer equipment results in the reuse of materials instead of placing them in landfills.
Conclusion
In conclusion, this fall season consider recycling your scrap and other materials to help benefit the environment. With a staff of 100 full time employees, Interco receives, processes, upgrades, repackages and ships approximately 15,000 tons of material monthly. Interco is centrally located on the Illinois-side of St. Louis on a 40-acre industrial complex comprised of 7 buildings with 400,000 square feet of warehouse space. If you are interested in recycling scrap materials with Interco, please click here.