Electronics and Precious Metal Recycling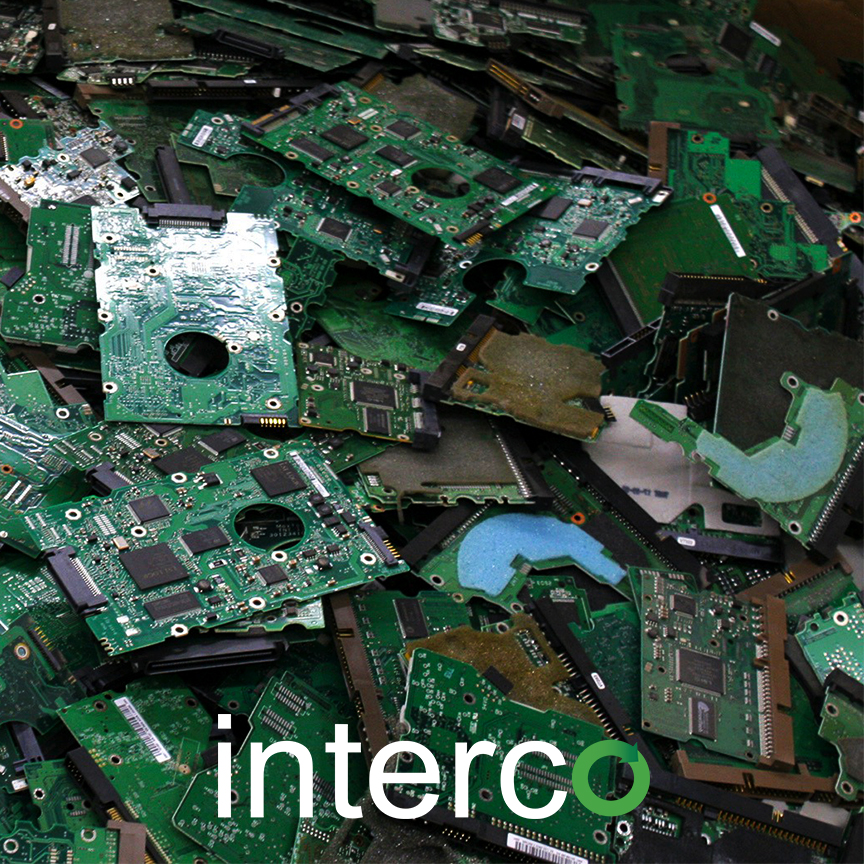 Since 1996, Interco has been a Electronics and Precious Metal Recycling leader. Most noteworthy, the company provides customized recycling services to dealers, brokers, and dismantlers. Furthermore, it services government organizations, schools, industrial generators and OEMs.
For outright sales or refining of precious metal bearing circuit boards, metallic or residues, Interco accommodates a broad client base. As large volume buyers of precious metal bearing circuit boards, Interco has established long term relationships with smelters across the globe. As a result, this competitive advantage affords the firm the ability to guarantee the clients' downstream accountability.
Interco was the second company in the world to receive R2v3 certification. The R2 standard promotes responsible recycling. As a result, the business regularly audit our downstream vendors all the way to the end consumers, using the R2v3 standard. As a result, this assures that our suppliers of the compliance and integrity of our downstream vendors.
Electronics and Precious Metal Recycling Volume and Velocity
Of the 22-million pounds of Electronics and Precious Metal Recycling material Interco processes each month, the majority consists of nonferrous industrial metals. However, Interco recycles more than a thousand metric tons of computers, electronics, and telecommunications equipment each month as well.
Items With Precious Metal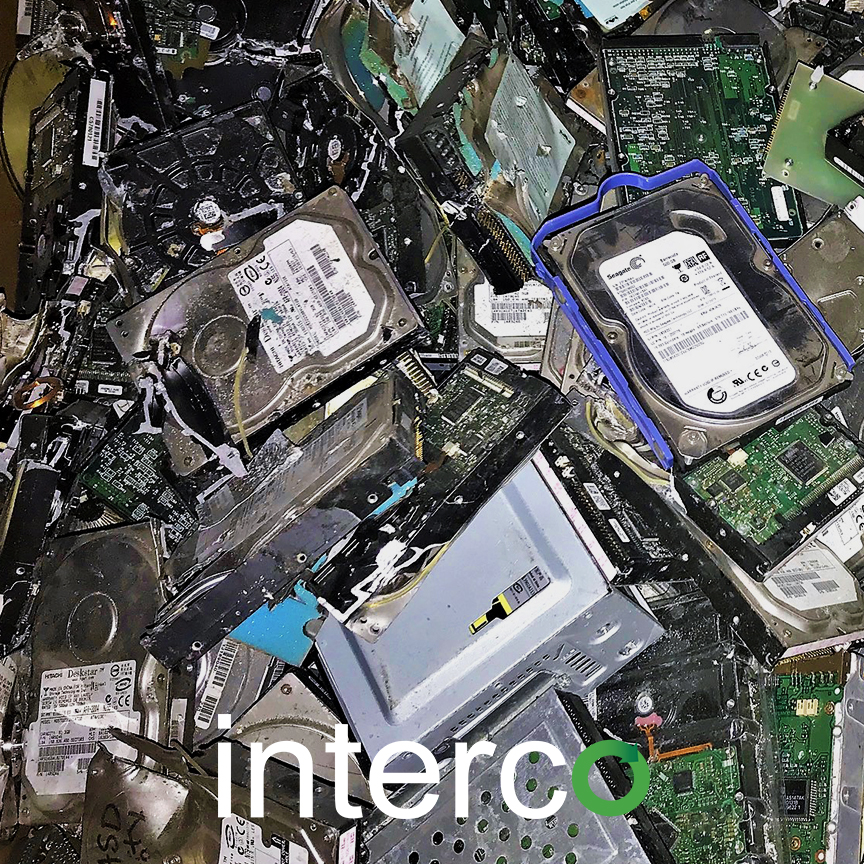 Hard Drive Boards
Motherboards
Power Boards
Server Motherboards
Telecom Boards
HG Boards
Interco buys material to be recycled from the four corners of North and Central America as well as islands in the Caribbean. The increasing transportation costs often pose a challenge when trying to recycle material great distances away. In spite of this, the organization continues to grow and prosper.
Different Packages of Precious Metal Recycling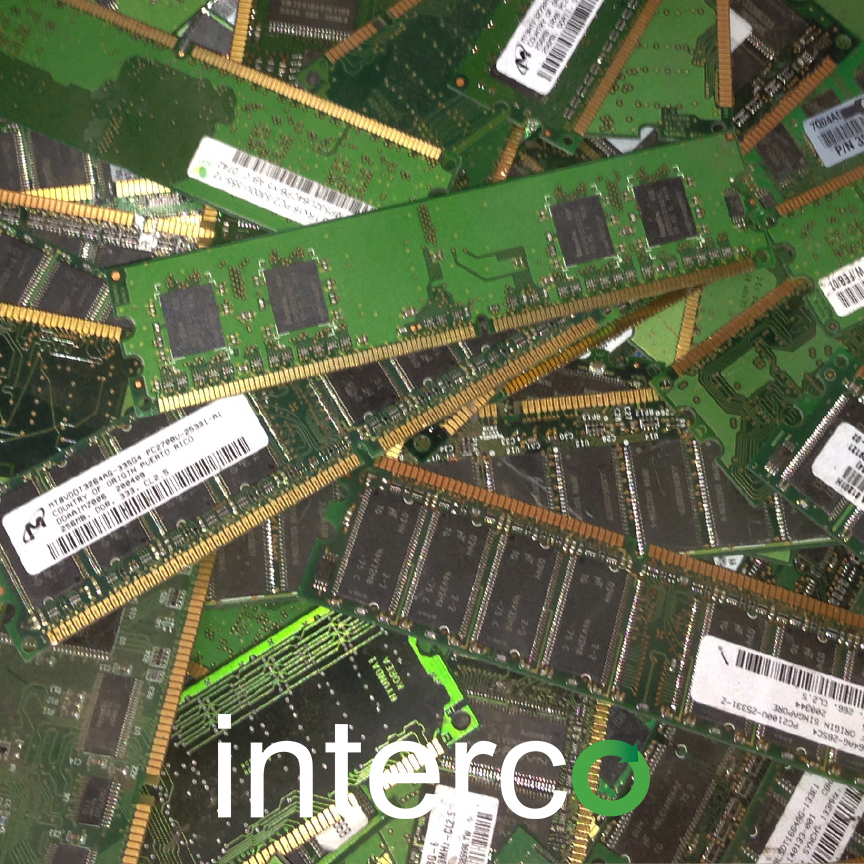 Interco builds specific Electronics and Precious Metal Recycling packages to be delivered to industrial consumers. Furthermore, these end-users include such as mills, ingot makers, smelters, and refineries in the continental United States and overseas. The staff repackages some of the material in its existing form, while they disassemble some material and de-mill others. Consequently, machines shred other material in to smaller pieces depending on the requirements of the end users. No matter what, they process each item using the safest strategic techniques in the industry.
Material is packaged in a variety of methods and containers:
Bales
Stretch-Wrapped Pallets
Cardboard Gaylord Boxes
IBC Totes
Metal Bins
Wooden Crates
55-Gallon Drums
5-Gallon Buckets
Tagged: