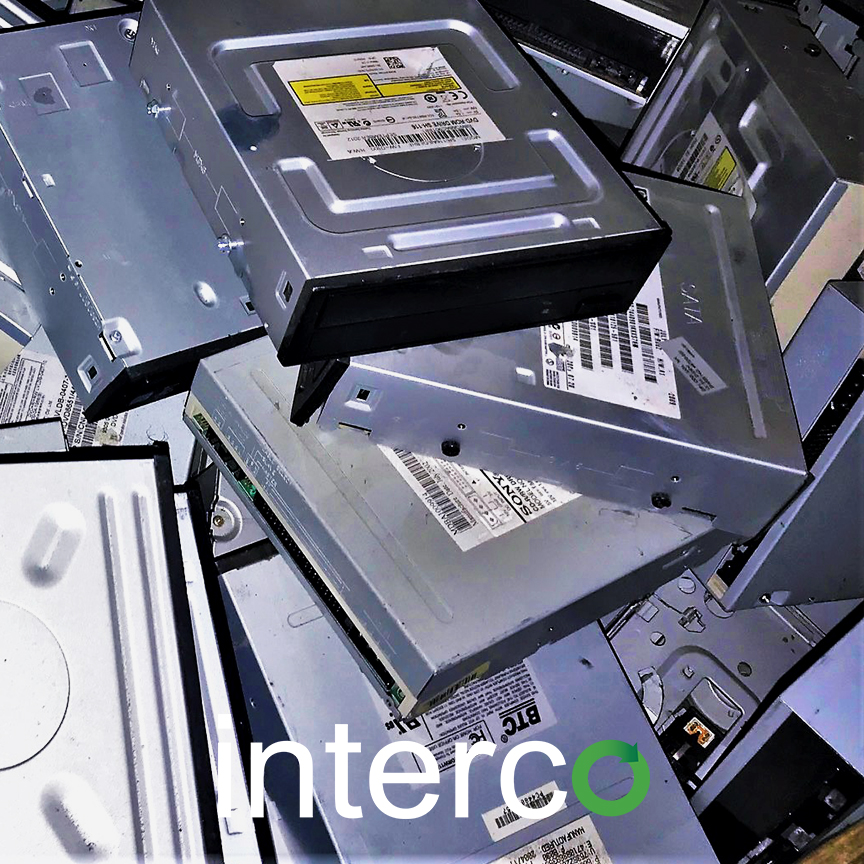 In today's age, recycling has become popular among people. Those who recycle accomplish as much as they can to help maintain a greener world. To try keep as much material out of landfills as possible, some sell eScrap computers and scrap electronics at a profit. Collecting aluminum cans was the in thing in the 80's and 90's. Today collecting used computers and electronics and turning them in for some cash is hot. In fact, to recyclers it can be very lucrative. Interco buys eScrap computers and scrap electronics of all shapes and sizes.
Components
The list of items that are recyclable grows daily. It includes components, which are the pieces that go in to the construction of a computer. In addition, they include adapters, CD ROM or Floppy drives, fans, hard drives, keyboards, even docking stations for laptops. Interco recycles commercial and residential telephones and systems as well. Printers, copiers and fax machines make great items for recyclers. However, it is important to remove the toner cartridges to avoid contaminating the more valuable circuitry. Hard drives and power supplies often represent some of the most valuable parts of the computers. Recyclers shred, punch, or bend the hard drives. This protects the previous owner so that the data remains out of reach.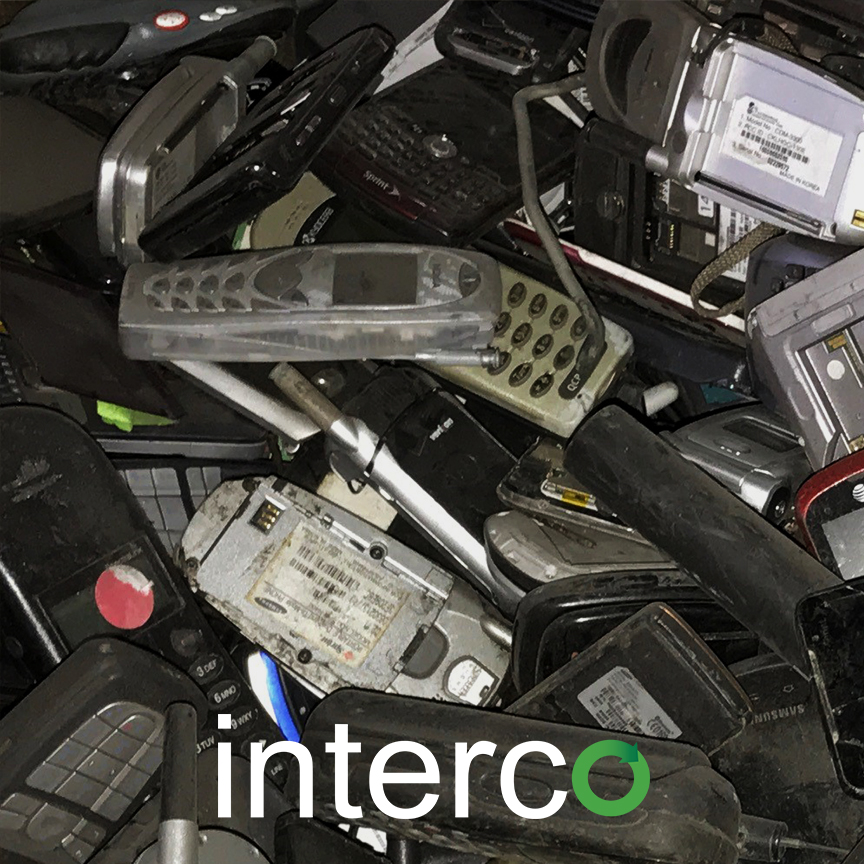 Items in the Components category of folks who sell eScrap computers include Adapters with and without cords. In addition, there are CD-ROM or floppy drives, cable boxes with or without the hard drives. Also, Consumer electronics – general miscellaneous e-scrap find their way. It is common to find Docking stations and Fans from computers as well. In addition, Hard drives with boards in tact, punched, shredded, or bent or fit in this category too. Many sell eScrap computers with Heat sinks without the fans attached that are either aluminum or aluminum/copper. Furthermore, Transformers provide excellent material to recycle. Computer wire — Cat5, Cat5e, Cat6, or Cat8 Ethernet wire, ribbon-wire, flat wire is great too. Consequently, scrappers sell eScrap computers and scrap electronics. Because it recovers well, copper or aluminum degaussing wire represent terrific items. Also, recyclers love copper Yokes with the glass removed to sell eScrap computers and scrap electronics as well.
Whole Units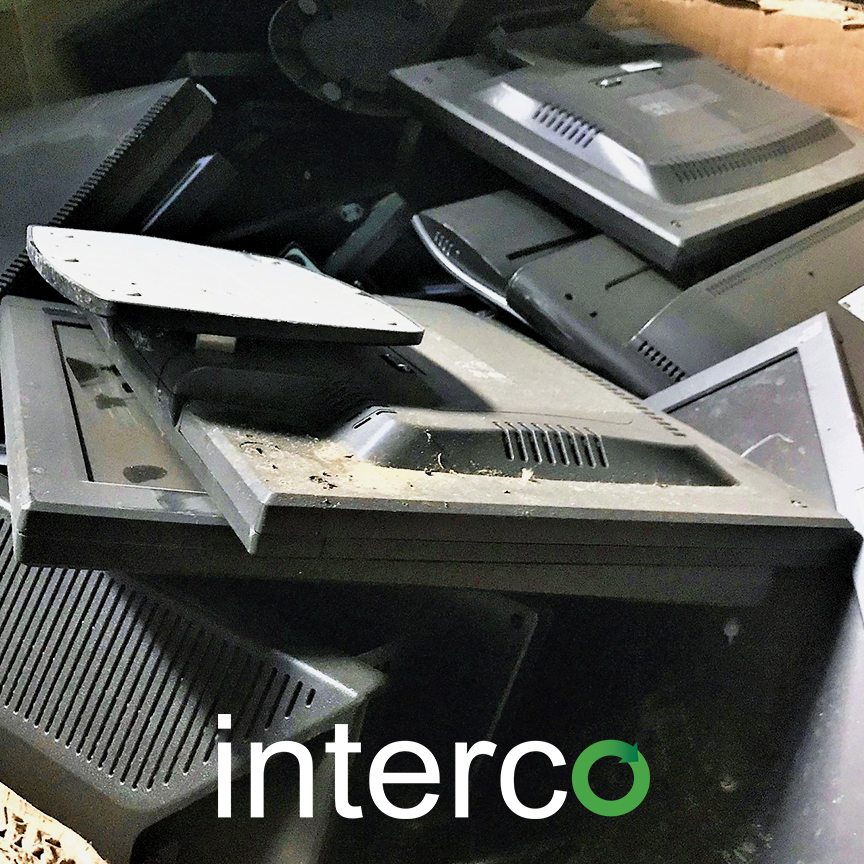 As a result, it makes less sense for a recycler to dismantle whole units to sell the pieces individually. Instead, they sell eScrap computers and scrap electronics as a whole. Computers, laptops, servers, and monitors make up the majority of this category.
Computer towers (HDD removed)
Servers (HDD removed)
Laptops (HDD and batteries removed)
LCD Monitors
LCD Televisions
Monitors & TVs (CRT)
Cell phones (batteries must be removed)
Other Components
Moreover, Keyboards (remove the cords), Networking such as modems, routers, and switches, and Telephones often fit in this category. Also, Power supplies from servers with — with and without cords — recycle well. They are considered to be some of the most valuable computer component items. All Printers, copiers, fax machines must have the toner removed. Consequently, the UPS come with or without batteries. In addition, the Ballasts originate as non-PCB, electronic, HID-aluminum and HID steel. As a result, the non-PCB Capacitors make up a good part of the components seen at eScrap recycling facilities.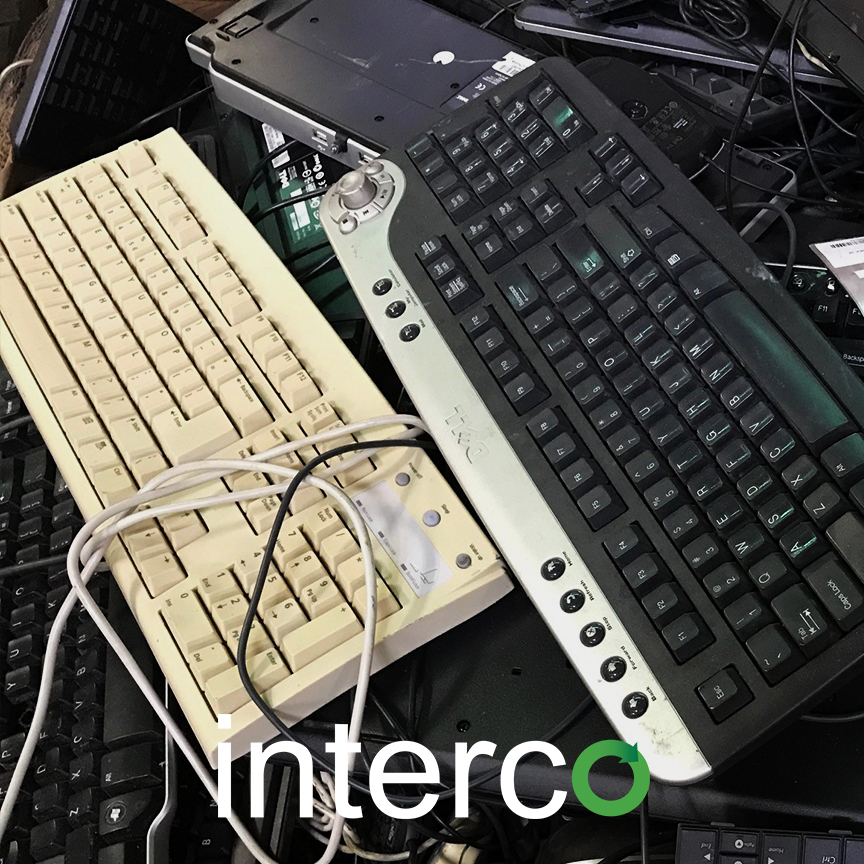 eScrap computers and electronics also include heat sinks which are most often aluminum. Accordingly, they could be copper as well. Small electronic transformers come in all copper, all aluminum, and a combination of aluminum mixed with copper. All computers use a great deal of wire both within the case and on the outside. This wire mostly consists of copper, but some can be aluminum and a small percentage is steel. The Ethernet cable — usually Cat5, Cat5e, Cat6, or Cat8 — becomes functionally obsolete the faster the processors and network gear becomes. Accordingly, companies often replace even the best equipment the moment it becomes outdated. This ensures optimal performance and to maintain top security for their data.
Batteries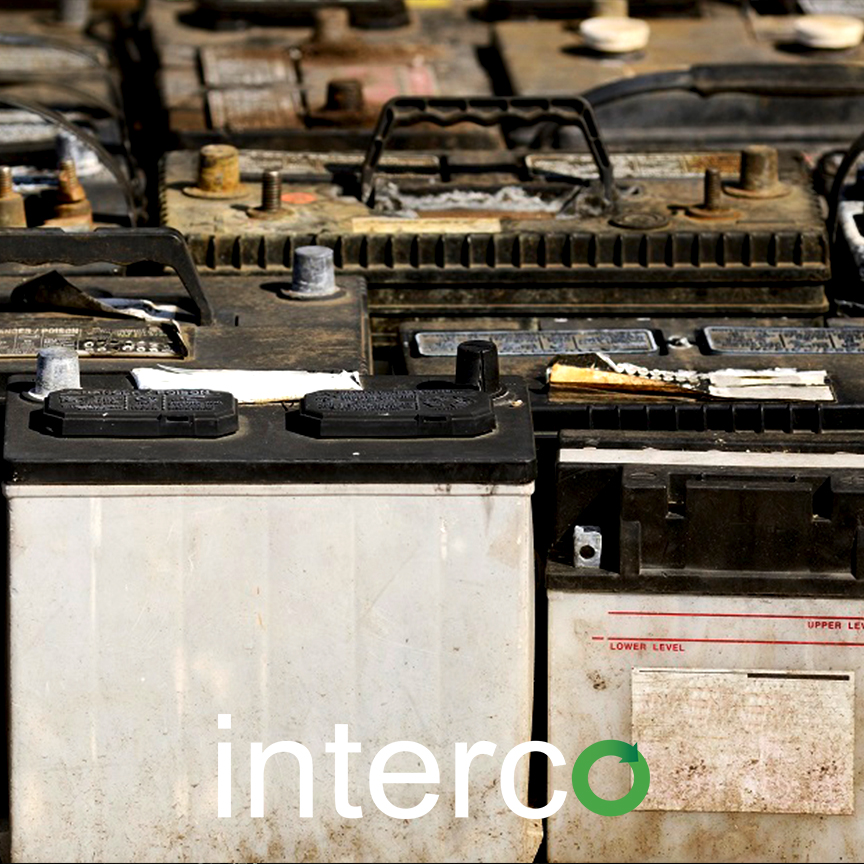 Who knew there were so many different types of batteries to sell eScrap computers when recycling? Some batteries are less common such as Absolyte Batteries Cells or steel-cased Absolyte Batteries. Even Alkaline Batteries like you would find in a flashlight with Scrap Electronics are recycled. Perhaps, the most common of batteries to be recycled when people sell eScrap computers and scrap electronics to Interco are Lead-Acid Batteries. You see these batteries in automobiles, trucks, even small vehicles like ATV four-wheelers and off-road vehicles. They can have plastic cases or steel cases. They are all sealed for safety when they sell eScrap computers and scrap electronics.
Boards & Precious Metal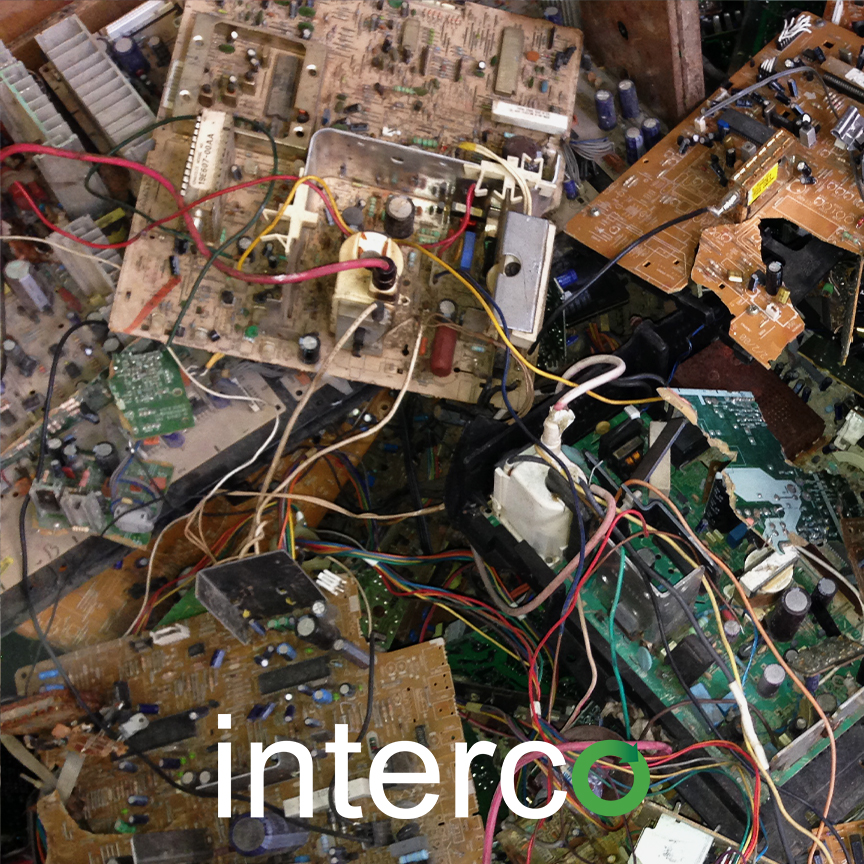 Inside a computer, monitor, television, hard drive and pretty much everything else resides some sort of a printed circuit board. These boards contain precious metal and depending on the specific board itself, some are quite valuable. ISRI has much to add about electronics recycling. Although there are literally hundreds of different types, sizes, shapes, colors, brands and models, there are 10 main categories:
CRT Boards (Monitor/Television)
Fingerboards (PCI Cards from Computers)
Hard Drive Boards
Memory (Gold or Silver — no RAMBUS)
Motherboards (Green Large-Socket or P4/Small-Socket/Colored)
Mid-Grade (Cable Box, Satellite Receiver)
Power Boards
Server Motherboards (P4/Small-Socket)
Telecom Boards
HG Boards
Conclusion
In conclusion, recycling computers and eScrap is vital to keeping as much of these materials out of landfills as possible. For recyclers like Interco, recycling these items can be very lucrative. Interco purchases components, whole units, peripherals, batteries and boards and precious metal anywhere in North America for recycling. The company continues to lead the way in terms of innovative industrial recycling solutions.
To learn more about Interco's services, click here.