Companies that Recycle Scrap Lithium-Ion Batteries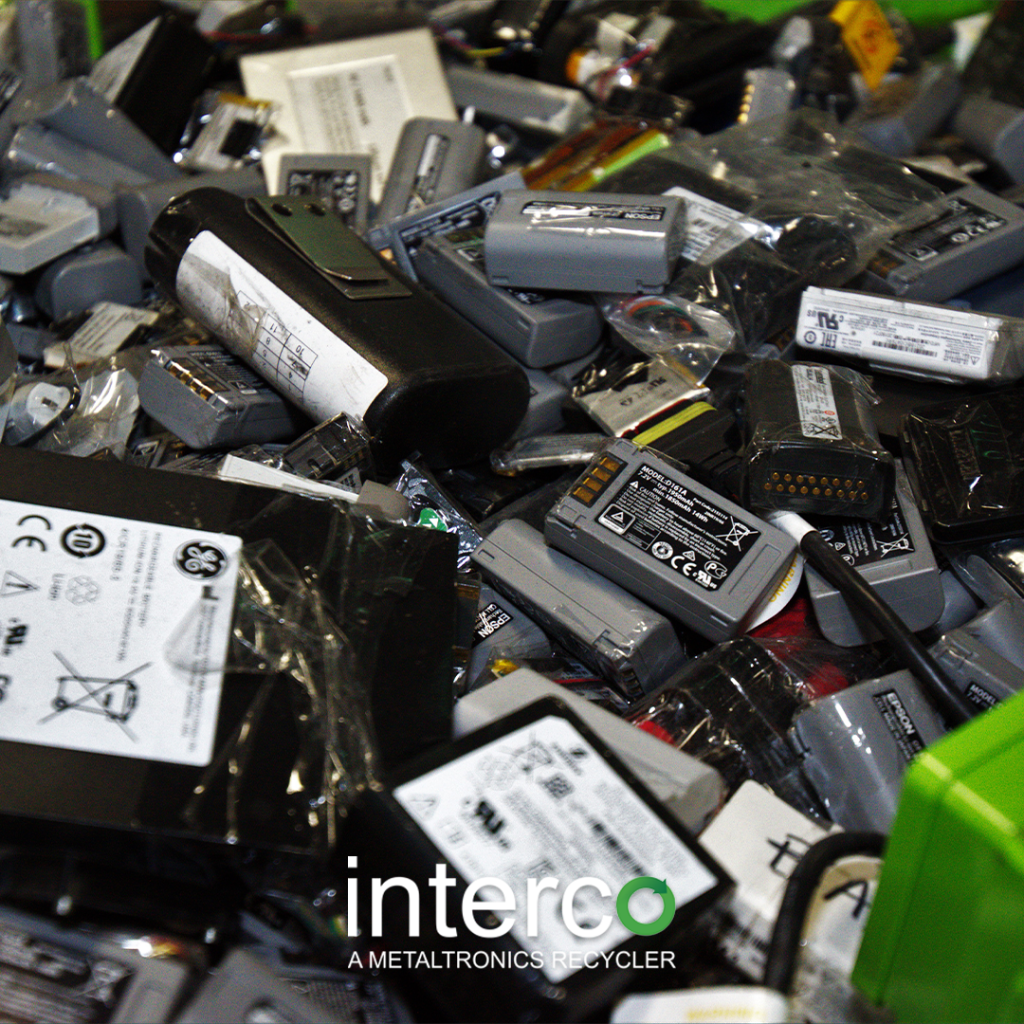 Recycling lithium-ion batteries transforms exhausted batteries into a profitable valuable resource. Every smartphone and tablet contains a dense brick with a complex history.
Batteries from consumer electronic devices are being increasingly regulated because they can be a problematic material in the recycling stream. Households and the industrial waste industry are actively searching for the solution to obsolete batteries.
The author needs to have a very good article writing skills and abilities. All our writers have no less than the usual Master's degree in their own numerous field. A specialist research paper writer may create you that papers with no anxiety or trouble and will ensure that it's the greatest.
Battery users can look to companies that recycle scrap lithium-ion batteries to turn their waste to profit. Moreover, materials in lithium-ion batteries may be recycled for reuse.
Spent lithium-ion batteries contain valuable metals, such as lithium, cobalt, nickel, copper, aluminum, and iron, as well as toxic materials such as lithium hexafluorophosphate and polyvinylidene fluoride. Recycling techniques recover 95% to 98% of a battery's nickel, cobalt, aluminum, graphite, and more than 80% of its lithium.
Lithium-ion batteries from electric vehicles and other devices provide a valuable secondary source of materials. Many recycling centers buy and sell scrap lithium-ion batteries to ensure proper disposal.
Battery users often substitute their spent batteries after aging, overuse, or overcharging occurs. Once this occurs, the process to find companies that recycle scrap lithium-ion batteries begins.
The Process of Recycling Scrap Lithium-Ion Batteries
Lithium is a critical mineral resource with a limited reserve, so recycling the material may address the shortage as well as minimize environmental pollution. Consequently, much of those materials are sold back to companies to make new Tesla batteries and other materials.
Recycling centers recycle scrap lithium-ion batteries with the goal of extracting the valuable metals from the battery.
Recycling centers process scrap lithium-ion batteries with the goal of extracting the valuable metals from the battery. As a result, before retrieving the metals, recyclers follow a recycling process.
Prior to the recycling process, companies need to deactivate the batteries.
Lithium-ion batteries are put in a specialized room that is oxygen-free.
Hydrometallurgy is the process of extracting metals from ores.
Next, the leaching process refers to the process of using aqueous solutions to extract metal from other metal-bearing materials.
Separate the battery components into three different items. Therefore, these items may include cobalt, steel, aluminum, copper, plastic.
As a result, recyclers retrieve these valuable metals, and companies sell them.
Recycling experts like Interco recover the materials that could be used to make new batteries, lowering manufacturing costs. In addition to potential economic benefits, recycling could reduce the quantity of material going into landfills.
A projected increase in electric-vehicle sales means that researchers must think about conserving natural resources and addressing battery end-of-life issues. Despite recyclability, relatively few lithium-ions end up being recycled.
The Benefits of Battery Recycling
Lithium-ion batteries are a category of batteries of various chemistries that include lithium as a primary cathode and electrolyte component. Numerous valuable metals and minerals create a lithium-ion battery. These metals, like other batteries, include:
To prevent a future shortage of cobalt, nickel, and lithium and to allow a sustainable life cycle of these technologies, recycling processes for lithium batteries are needed.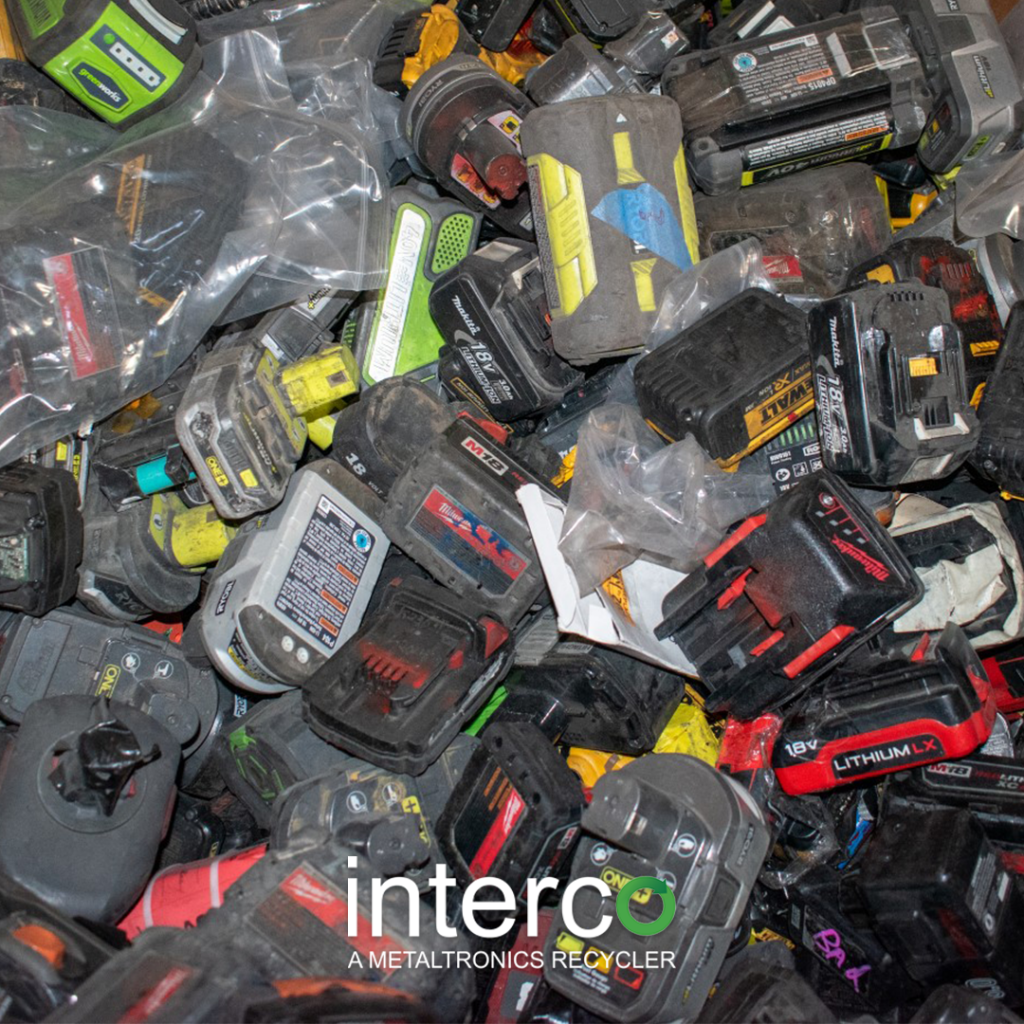 Lithium-ion batteries contain these rich minerals and valuable metals that allow for extended manufacturing of batteries if recycled. Therefore, these valuable metals and other materials can be recovered, processed, and reused.
Furthermore, batteries that do not enter a recycling center end up in a landfill. As a result, Interco performs the recycling process for lithium-ion batteries carefully on a facility comprised of five buildings — approximately 400,000 square feet total — on more than 35 acres.
Interco, as an ISO 9001 Quality Management System certified company, continues an international-accepted uniform quality system, supplies the highest levels of customer service, and manages its material in the highest regard. In addition, all materials will enter the recycling process by approved ISO 14001 Environmental Management and ISO 45001 Occupational Health and Safety best practices. As a result, Interco confirms the exact weights and records upon receipt, and we issue a written certificate of recycling.
Interco Recycles Scrap Lithium-Ion Batteries
Overall, Interco recycles scrap lithium-ion batteries as one of the best companies that recycle scrap lithium-ion batteries. Finally, recycling enables the recovery of rich metals and reduces the harmful effects on the environment that improper disposal causes. Additionally, the team at Interco accepts, processes, trades, and recycles an array of nonferrous metals. Interco recycles batteries of all shapes, sizes, and chemistry. Thus, the team at Interco continues to lead the way in terms of innovative industrial recycling solutions. Consequently, to discover more about how to recycle lithium-ion batteries, click here.