What is IT Asset Remarketing Services, and How Can Your Company Benefit?
Whether a company has had their IT equipment for a few years, and it is getting to a point for a refresh. Or, maybe after replacing the equipment, the obsolete technology is taking up space. Tossing or recycling still viable technology can leave significant value on the table. IT asset remarketing services can help an organization reap leftover value out of retired equipment.
IT asset disposition – sometimes referred to IT asset remarketing services – is essentially the disposal or recycling of IT equipment. As a result, IT asset remarketing services allow organizations to salvage the value of their used and/or excess hardware and secure important data while keeping up with the changing pressures of IT innovation.
Electronic waste recycling does not involve tossing old electronic equipment into the nearest dumpster. In fact, recycling centers generate new life for disconnected products by recovering raw materials.
Many companies want to sell their used IT equipment but may not know where to start. There can be several hoops to jump through if you are looking to sell IT equipment yourself – how do you get a fair price and make sure your data remains secure?
Interco de-manufactures and separates electronic equipment into commodity-level materials prior to recycling to get the highest rate of investment.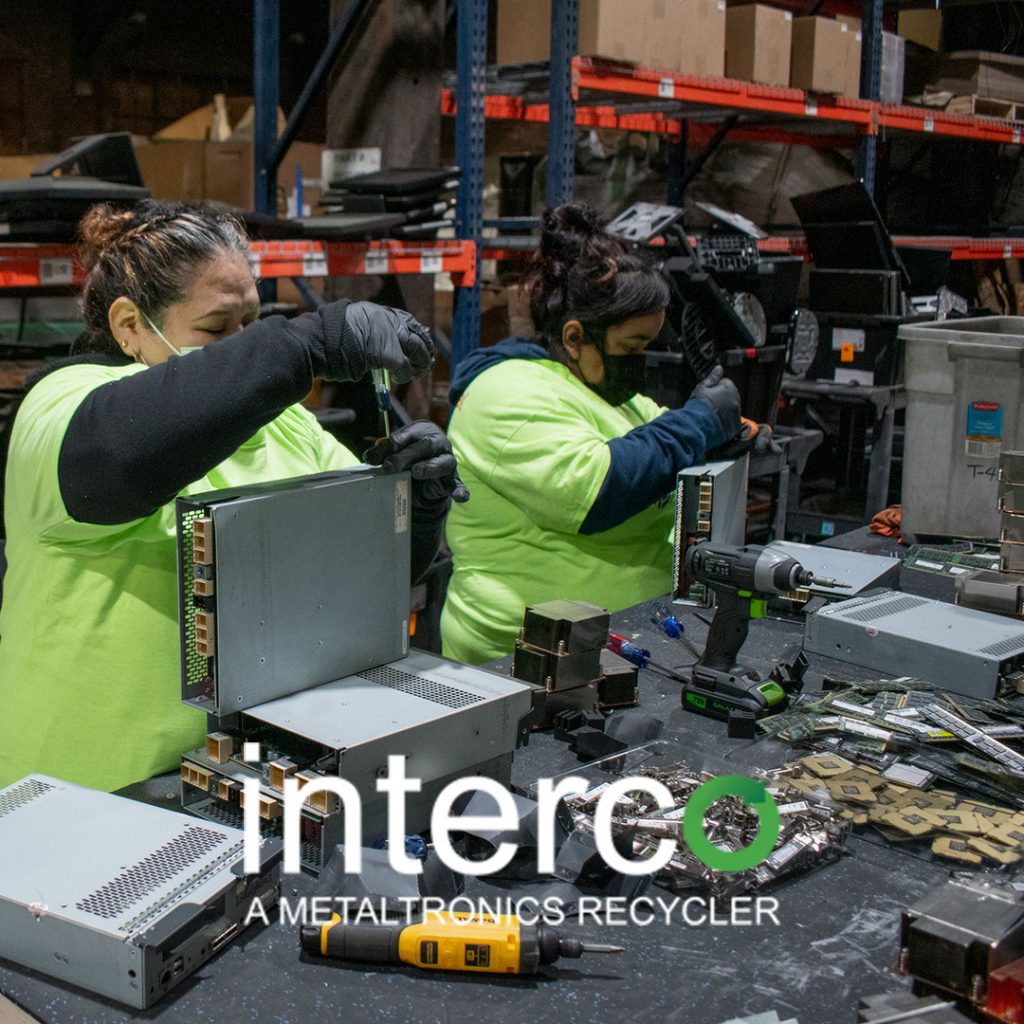 What is ITAD?
ITAD stands for Information Technology Asset Disposition. The objective of ITAD is to recycle or refurbish retired technology in a secure way, protecting company data in the process.
How ITAD Works
When working with IT asset remarketing services or a recycler, generally, a company or business spokesperson will work with a team member of the provider who will evaluate your assets and offer you a price for them based on the following: age and condition of the equipment, make, model, configuration, memory, and current market value. A scrap price may be offered or there may be a need to pay to recycle them.
What Kind of IT Assets Can You Sell?
Interco buys computer equipment and peripherals in bulk worldwide. The team at Interco buys used laptops, CPU processors, DDR2 & DDR3 RAM, desktops, LCD monitors (larger than 17″), AC adapters for laptops, and other electronics.
Furthermore, the Interco team buys components, whole units, peripherals, batteries and boards, and precious metal anywhere in North America for recycling.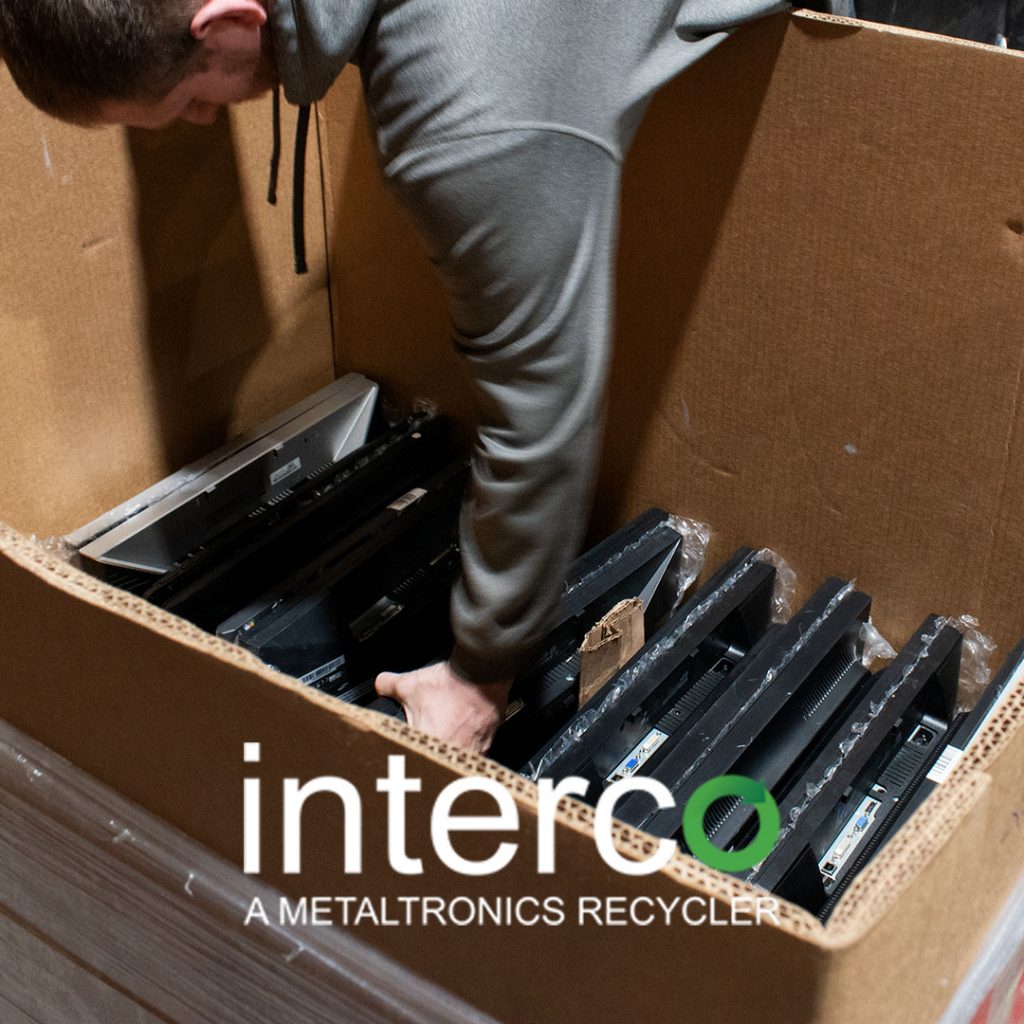 How Do You Know How Much They Are Worth?
Beyond taking into consideration the type of asset, make, model and market value, the condition of the equipment is critical – the better condition, the greater the value. The right IT asset remarketing services will work as a partner in identifying high-value items and increasing the return on investment (ROI).
Why Recycle Electronic Waste?
The process of recycling computers consists of collecting and sorting the laptops and computers, breaking the laptops and computers down with a hammer, and then separating the individual components.
Recycling continues as these individual components go to different recycling points for further processing then finally, packing non-recyclable materials to properly dispose of them in an efficient manner.
Through the recycling process, the chain of events compensates organizations and positively impacts the environment. As organizations continue to recycle their eWaste, there is less waste in landfills. The recycling process extends its benefit by:
Reusing valuable materials
Reducing space in landfills
Reducing pollution
Protecting natural resources
Sending waste to landfills is both costly and harmful to the environment. Businesses are pursuing ways to reduce and minimize the amount of landfill waste while earning funds.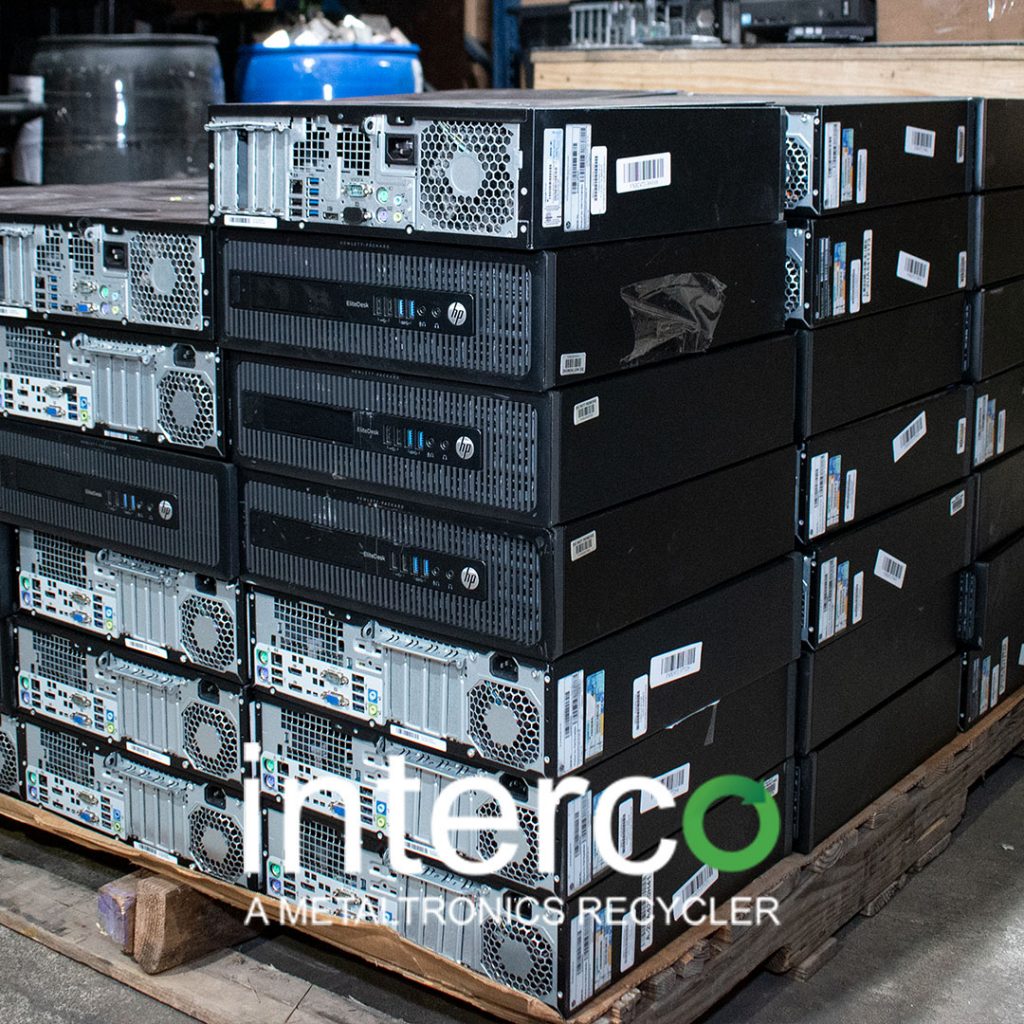 What to Look for in IT Asset Remarketing Services
Not all companies offering IT asset remarketing services operate in the same way, so it is worthwhile to research their practices to ensure a competitive price and, more importantly, that your data will remain secure.
Consider these questions when your company is looking for ITAD services:
Is the provider R2 certified?
Does the company dispose of your equipment in an environmentally responsible manner?
How is data destroyed?
Technology affects every aspect of business and to keep it running smoothly, updating electronics may be necessary. There are many motivations why an organization might need to sell surplus IT equipment without wasting the money previously invested.
Interco Offers IT Asset Remarketing Services
Overall, recycling computers and eScrap is vital to keeping as much of these materials out of landfills as possible. Recycling centers like Interco process these items which can be very lucrative. Interco purchases components, whole units, peripherals, batteries and boards, and precious metal anywhere in North America for recycling. Interco continues to lead the way in terms of innovative industrial recycling solutions. Click here to learn about selling electronic equipment.